Should Children With Special Needs Be Allowed in the Kitchen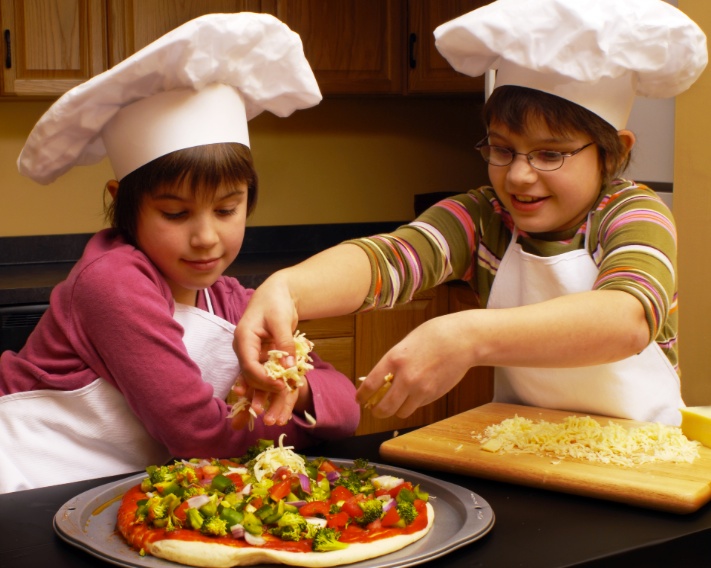 Image source: Many Open Doors
Should children with special needs be allowed in the kitchen?
The kitchen is a place where a lot of love, humour and sustenance can be found. It's also a place where knives, hot oil and boiling water are found. So is this a place for children with special needs?
Evidence suggests that teaching a child from the age of about seven how to cook is very beneficial. But what if that child has a disability?
Adele Fragnito was a MasterChef finalist in the first season aired in Australia in 2009. As an Italian, Adele was practically born in the kitchen, and she wanted to pass her passion on to her two sons. However her youngest son, Michael, was born with a learning disorder and was diagnosed as being on the autism spectrum. From the age of seven, Adele taught Michael to cook; from buying fresh ingredients to working with knives and boiling water. Adele admits she needed tremendous patience, but her role as a mother caring for her son over-rode feelings of frustration.
For years, mother & son worked together in the family kitchen. Michael's speech development improved because he needed to learn to express himself in the kitchen, shop for ingredients, and read recipes. His sequencing dramatically improved because he had to follow a recipe and put certain ingredients together in certain orders. For a young boy who put his underwear on OVER his trousers, learning sequencing was a highly valuable skill.
Today, Michael is 28 and a fantastic cook. He develops recipes, shops for ingredients, and is included in the social elements of cooking & eating. His autism disorder means Michael is incredibly shy and finds it extremely difficult to make friends. He works in a wholesale food environment in the kitchen, so isn't faced with the stress of working in a restaurant or commercial kitchen. But he understands very well how to handle knives, equipment, hot water, oils, etc.
There are many stories about disability and cooking to be told.
What do you think about teaching children with special needs how to cook? Are you the mother of a child with special needs? Do they cook? Would you like them to? Share with us the highs and lows of special needs children in the kitchen.
And read this inspiring account of one woman's journey in the kitchen and the ability in her profound disability. http://manyopendoors.com/2014/02/06/in-their-own-words-ellie-has-a-disability-loves-to-cook/