Christian Louboutin Releases Matching Red Soled Shoes For Your Baby!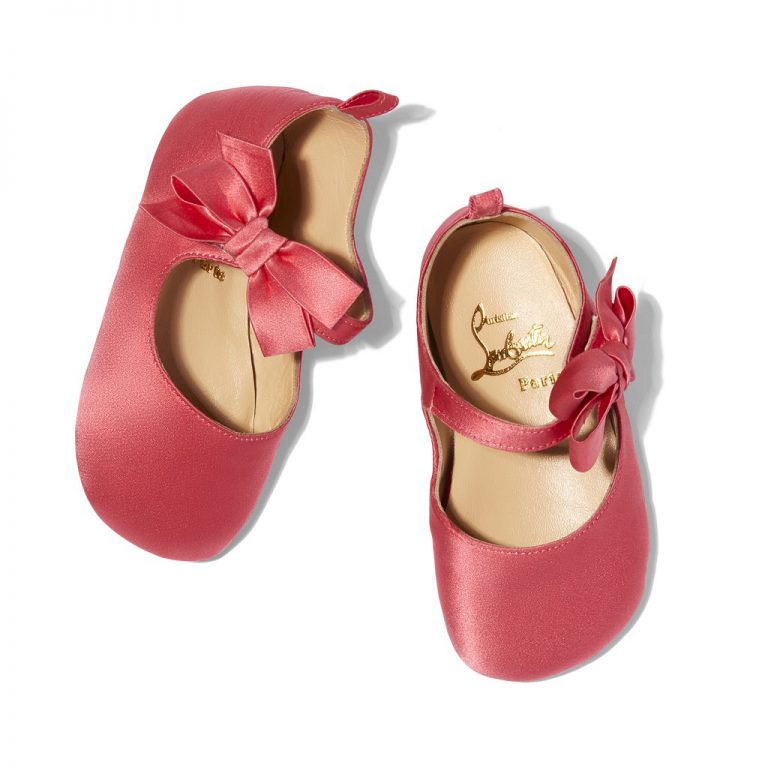 Christian Louboutin Releases Matching Red Soled Shoes For Your Baby!
Carrie Bradshaw's favourite shoe – the red soled Louboutin– is expanding it's range to include a baby version!
The capsule collection by legendary shoe designer Christian Louboutin has been dubbed the "Loubibaby" and features in Gwyneth Paltrow's latest Goop magazine.
The little mini-me creations are a take on the iconic Mary Jane design and will be available in three different colours – gold, blue and pink each topped with a cute bow and featuring the signature red sole. Which probably won't be worn out by the wearer as chances as your bub won't be walking yet!
Naturally the designer shoe won't come cheap: The Goop x Christian Louboutin designs will retail for around $250 per pair.
You may ask why a baby needs designer shoes, especially since they spend half their time trying to eat their feet! According to a statement from Paltrow about the shoes, the actress says the idea is to foster an appreciation of the famous footwear in the young: "It was an honor to work with Christian and his team to design the quintessential collection of fall classics: true investment pieces that us—and eventually our daughters and nieces—will wear for years."
You won't have very long to wait to grab a pair for the special bub in your life either. The Loubibaby collection becomes available to purchase online on November 16th.
Images: Goop