A Generous Grandma Bought Her Granddaughter This Hilariously Inappropriate Book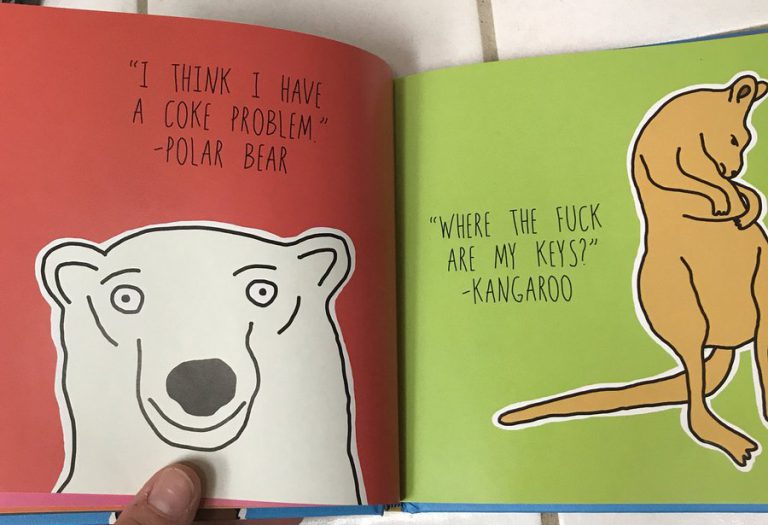 A Generous Grandma Bought Her Granddaughter This Hilariously Inappropriate Book
A grandmother's thoughtful gift for her little granddaughter went horribly wrong after it was discovered that the fun talking animals book wasn't quite what she thought. I mean, we can't blame her for thinking that "If Animals Could Talk" would be a suitable book for children, with its bright colours and cute cartoons on the front.
While browsing through Barnes & Noble, a US grandmother chose the lovely hardcover storybook without flicking through it and gave it to her daughter Tiffany for her grandaughter Emmersyn, 6, an avid reader.
Tiffany didn't open the book either, instead handing it to her husband to share with their eldest daughter.
It wasn't until her husband began reading the story that they discovered that this book was definitely not for children.

Oh my god that's quite hilarious!
Tiffany said she and her husband were cracking up at both the situation and the book itself.
"I called my mum and I was like, 'Remember that book you got Emmy, If Animals Could Talk?' And she's like yeah. I said, 'Did you actually open it?' And she said no," she said. "I started reading some of the pages to her, and she was mortified," Tiffany told Buzzfeed.
Tiffany shared images of the book with her Twitter followers, much to their delight. Unsurprisingly, almost a quarter of a million Twitter users have liked her tweet leading to the book becoming a best seller overnight before now being completely sold out.
I'm dying. My mom bought this book for my 6 year old and I just called to ask if she had actually opened the book. She hadn't. 😂😂😂😂 pic.twitter.com/inYCEaZKpV

— tiffany (@Tiffany1985B) October 4, 2017
The generous granny has since learned her lesson…
That was exactly her response on Facebook 😂 pic.twitter.com/jCkebaaNVs

— tiffany (@Tiffany1985B) October 4, 2017
Source: Twitter/Tiffany