Comedy Genius Robin Williams Dead aged 63
This morning social media is awash with tributes to comedic genius and Oscar winning actor Robin William, who has been found dead in his Californian home at the age of 63.
His wife, Susan Schneider, said: "This morning, I lost my husband and my best friend, while the world lost one of its most beloved artists and beautiful human beings. I am utterly heartbroken. On behalf of Robin's family, we are asking for privacy during our time of profound grief. As he is remembered, it is our hope the focus will not be on Robin's death, but on the countless moments of joy and laughter he gave to millions."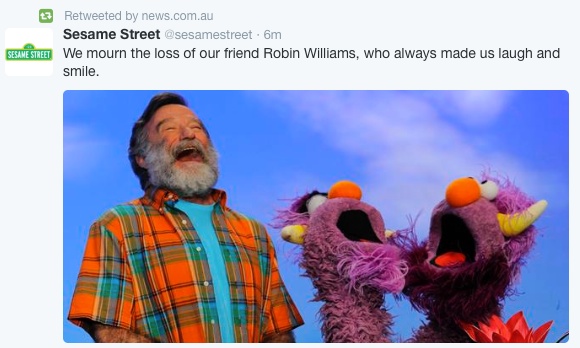 Robin Williams fans may have one more unseen movie to look forward to.
In a Tweet of his own dated less than a fortnight ago, Robin shared a link to the trailer of Night at the Museum 3:

What is your favourite Robin Williams movie or character?