Couple Post Desperate Ad for Help with a Raunchy Wedding Night Request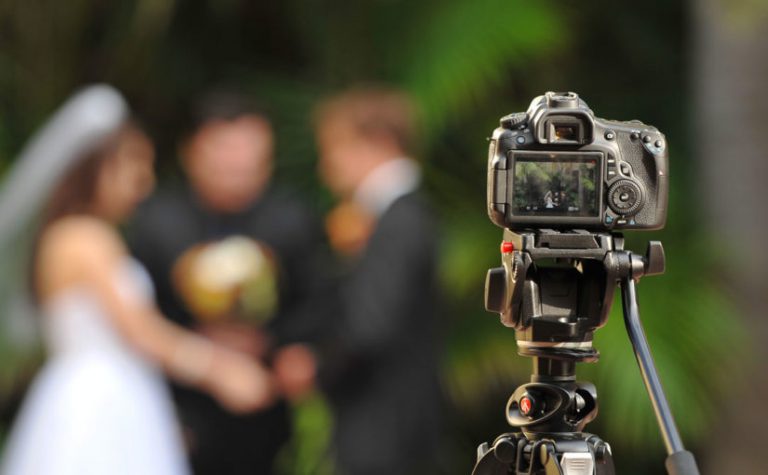 Couple Post Desperate Ad for Help with a Raunchy Wedding Night Request
A lot of money is spent on the perfect wedding and you want to remember every single second of it. That's why photography was invented, right? So you can look back on your special event and remember all the little details.
The happy couple will then probably share their photos on social media, get some printed up for Nanna, and fill a special wedding album full of beautiful memories from their big day, from the champagne breakfast in the morning to the moment your marriage is consummated that night.
Well, maybe not photos from the consummating bit. Unless, of course, you're this couple from the UK, who have placed a desperate ad for someone to video their honeymoon night, from 1am to 3am, in order to not miss a single hot memory from their wedding day.
You did read that correctly. A couple would like someone to set up their honeymoon suite with mood lighting and professionally film their amateur porn session just as they would their wedding ceremony.
Not even making this up, I swear. The ad reads:
My fiancé and I got engaged during Christmas time in 2016, and since then we've been planning and planning for our big day. Most of the stuff we've sorted now and I couldn't be happier with how the day is shaping up, but there are also still a couple of things I haven't sorted. One of the things we need is a bit unique, but we're hoping someone will be able to help.
Both myself and my fiancé believe that your 'wedding day' shouldn't just be limited to a day, and actually your wedding night is just as important. Obviously during the day, everyone has photographers and videographers etc capturing all of the days moments and memories, but it's not a norm for someone to have that on their wedding night.
Since we got engaged we've both been in agreement that we want a videographer to film our wedding night, but unfortunately we haven't been able to find anyone willing, or who we've felt comfortable enough around. We originally asked our day videographer to do it, but he said he didn't feel comfortable doing it, and that it wasn't something he'd done before.
Obviously we know that this is a bit of a weird request, but we just really don't want to forget any moments from our day, or night, which is why we want everything on tape. Because of the nature of the request, and the fact our wedding is just around the corner in September, we've set aside around £2,000 (AU$3,545) for it, but obviously there is some wiggle room on that.
We're getting married in the Cotswolds in September, but we'll talk about it in proper detail once we've found the right person. We don't want the tape to go anywhere at all and it's just for personal use between me and my fiancé, which is why it's so important for us to find someone we feel we can trust 100%.
We'll need you to start at around 1am and work until around 3am. But this might change depending on what time the party finishes etc. We'd like a mixture of still and moving shots, and we also want it all to look professional, so any lighting in the room etc will need to be sorted beforehand.
We've been looking for someone to do this for such a long time and to be honest this is our last chance to get one really. So, if you can help or think you can do this please let me know. We know it's an odd request but it's something we're really keen on.
Thanks in advance!
Sometimes you say you've seen everything but you quite clearly haven't. And then something like this comes along and you've got no idea where to go from there.
Thank you for going on this journey with me.
Source: Giphy and Bark