Dad Causes Controversy After Revealing Why He Won't Let His Kids Call Him Daddy Anymore!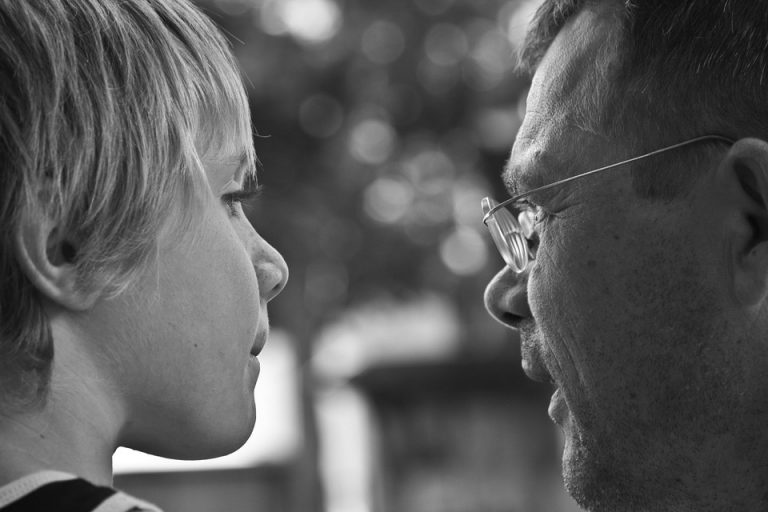 Dad Causes Controversy After Revealing Why He Won't Let His Kids Call Him Daddy Anymore!
Becoming a parent was such a beautiful experience for me that I just couldn't wait until my boys were old enough to talk so they could call me mum. It was a word I never thought I'd be blessed with hearing but once I did it changed everything! I always loved being called mum or mama and it's something I would never dream of discouraging. My kids can call me mama or mummy or whatever they like, for as long as they like. In my opinion being a parent is a privilege and getting called mum is something to be proud of – for both mother and child.
One dad recently caused controversy online after he requested his three kids, who are all under 10 years of age, stop calling him daddy. He says they are getting too old to use the word and he doesn't want them to become a laughing stock amongst their friends.
The father's ex partner posted the story to parenting forum Mumsnet asking for advice from fellow parents.
"My kids, 10, 9, and 7 years old, came home after the weekend [with their father and his live-in girlfriend] and told me that their father had told them they were too old to refer to him as 'daddy," the mum wrote on Mumsnet.
The concerned mum said her ex's reason for banning the term daddy was because he thought "other kids would make fun of them."
Shocked, the mum expressed her feelings saying her kids always called him daddy and what was even worse was that he too still referred to his own father as daddy. A bit of the pot calling the kettle black if you ask me! She asked the other users on Mumsnet if she was "being unreasonable."
Most of the users thought the demand was completely bizarre and unnecessary saying the kids should be free to call him whatever they like. Some even admitted to suing the term mummy and daddy even into their adult years.
While most had an issue with the wording some were concerned that he was using force to change the way they referred to him.
"I think it's ok for him to decide what he should be called," wrote one commenter. "…If he prefers to be called 'dad' then that's up to him." Another said…
"One of the major rights we all have as individuals, parents or not, is deciding what we want other people to address us as, and encouraging someone to address someone else against their wishes is a terrible idea."
What do you think? Should a child be allowed to address his/her parents however they like or is it up to the adults to decide?
Images: Mumsnet and Pixabay