Dad Threatens His Wife With Divorce if She Doesn't Stop Traumatising Their Kids With TikTok Pranks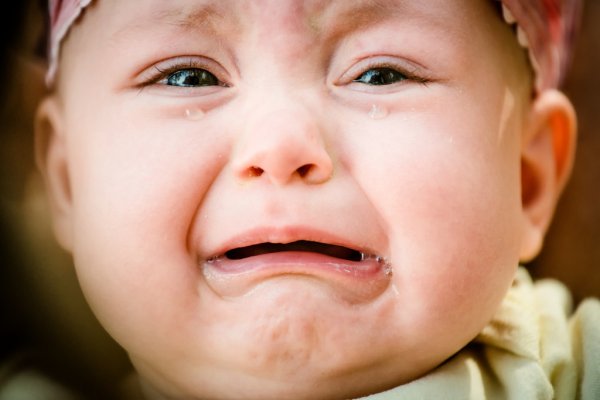 Dad Threatens His Wife With Divorce if She Doesn't Stop Traumatising Their Kids With TikTok Pranks
A concerned and angry father has reached out for advice for his family after seeing traumatic videos that his wife has been filming for clout on her social media channels.
He noted that his six-year-old daughter will no longer sleep in her own bed or go to her mother when she calls her due to her constant pranks that make his daughter cry.
Even worse, the mother has been pranking the couple's one-year-old son, reducing him to tears by scaring him while she laughed and edited the video for her TikTok account.
The furious dad sought support from Reddit's Am I The Asshole board, asking if he was over-reacting and not that big of a deal as his wife claims.

No, sir. No, you are not being too sensitive. If anything, you are under-reacting! Your children are relying on you to protect them, physically and emotionally, and their mother is traumatising them and laughing it off!
He went on to explain that while involving the children in her pranks was new, that she had been posting too many videos of the family for some time now.
"I also feel like we are losing our privacy because she documents almost everything without asking for my consent. She already pranked me many times and posted videos of me sleeping, eating, etc.
"She's changed a lot after gaining a few thousand followers. She used to be a sweet and caring mother to our kids. I know she loves our family so I'm hopeful that counselling can help her.
"Our daughter doesn't come to her anymore when she calls. And she got angry because it's "disrespectful". We argued about it when I told her it's her fault for always pranking her," he added.
Reddit didn't take very long to talk some sense into the upset man.
"Your wife is bullying your children. If anything, you aren't going hard enough," one user commented. "This is actual child abuse."
Another added: "A joke is one thing. Using your children for internet fame when they are obviously scared, crying, and not having a good time is just plain terrorising them. It's only fun for her. TikTok shouldn't be more important than her children and you shouldn't be treated poorly for saying so."
In a follow-up post, the dad revealed he'd taken his children to a hotel, explaining that he doesn't know what will happen next but he's "pretty much done with her shit."
"I talked to my wife, she was very apologetic and we agreed to talk later over lunch. I am still hoping that we can save this marriage. I love her so much but she needs to really show us that she's changed for the sake of our children," he concluded.
We do hope this dad sticks to his guns and stands up for his children.
Source: Reddit/AITA