Dad's Genius Idea Helps Sick Kids In Hospital Feel Like Superheroes!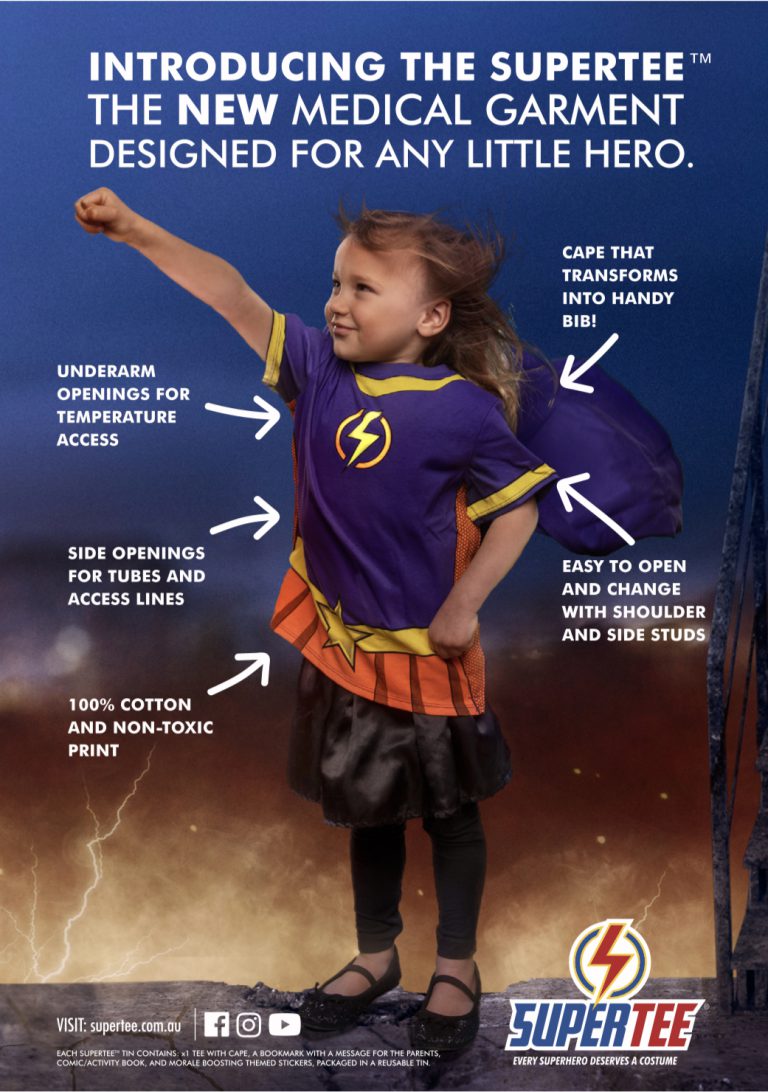 Dad's Genius Idea Helps Sick Kids In Hospital Feel Like Superheroes!
Nothing is as heartbreaking as having to watch a child suffer in hospital. One dad turned that heartbreak into a genius invention to help put a smile on children's faces and help them feel like superheroes!
Jason Sotiris' daughter Angela had spent months on end at The Children's Hospital in Westmead, Sydney and the sight of her suffering was almost too much to bear. His precious girl was in hospital being treated for multi-system Langerhans cell histiocytosis, a rare disease for which she had been given only a 20 per cent chance of survival after being diagnosed shortly after her first birthday.
"She woke up, she coughed and she threw up and she started to cry," Mr Sotiris said of a time he was attending to her in hospital. "I was trying to change her … the more I moved her the more upset she got, because she was so weak from the chemo."
It was this difficulty in dressing her that gave Mr Sotiris an idea. What if there was an easier piece of clothing for kids to wear in hospital that also made them feel like superheroes?
"I thought gee this is so bloody hard, why can't there be something that it makes it easier for the parents to change?" he said.
"And that's when the light bulb went off." That's how the Sydney tradie Dad came up with the idea for Supertee and along with his childhood friend Yusuf Muklis set to work designing a range of superhero-inspired garments for children.
The clever design helps to raise children's spirits as well as making it easier for doctors and parents to access and change the child. The capes double as bibs, there are side openings for tubes, access lines and temperature access and they are 100 per cent cotton.
Supertee was launched in 2018 and since then has helped give sick kids in hospitals across Australia a reason to smile.
Anyone can buy a Supertee pack from the website and Mr Sotiris will deliver it to a child in hospital, not taking any profit  from the sale in the process.
Mr Sotiris says that because of the Supertee parents can now "walk into rooms where they had bad memories and replace them with beautiful memories."
Angela is now eight years old and thriving!  "She loves school, she loves hip-hop, she loves her TikTok, she loves makeup," Mr Sotiris said. "She never stops talking and she wants to be nurse someday."
For more information on the Supertee click here.
Images: Instagram