Employees At Disneyland Say They Knew Of The Alligator Problem At The Park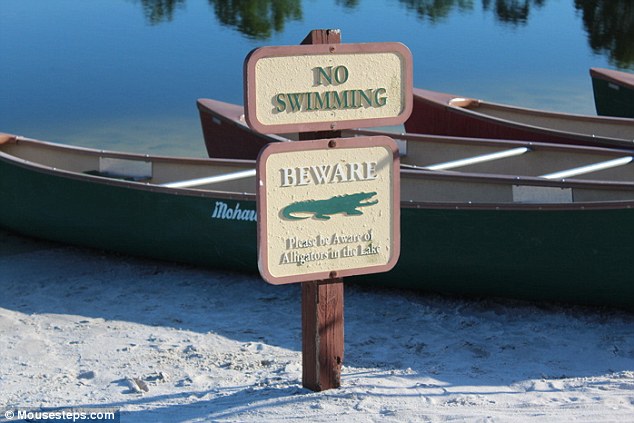 Following the death of a 2 year old boy that was killed by one of the alligators at Walt Disney World Resort in Orlando this week, plans have now been put into place to install warning signs along the water ways.
The body of Lane Graves was recovered from the man-made lake where an alligator was spotted just days before. Although the area had a "No swimming" sign erected there was no reference to the danger of alligators being present in the waters.
Reports say the boy was grabbed by the alligator while he played at the water's edge at about 9:15 p.m. on Tuesday while his family, on vacation from Omaha, Nebraska, sat on the shore nearby. His parents, Matt and Melissa Graves, tried to save the child but were unable to free him from the alligator's grip.
"The cause of death was ruled as a result of drowning and traumatic injuries," the Orange County Medical Examiner's Office said in a brief statement.
The parents of Lane have since released a statement praising local authorities and adding: "Words cannot describe the shock and grief our family is experiencing over the loss of our son. We are devastated and ask for privacy during this extremely difficult time."
The attack has left people wondering exactly how something like this was able to happen at Disneyland. Although Disney officials have said they are proactive in keeping the alligators away from people that are staying at the resort, the employees are telling a very different story.
Several employees said that they had complained about alligators becoming a problem over the past 14 months, thanks to guests feeding the creatures. The problem has increased by the opening of the new Bora Bora Bungalows, an expensive collection of private rooms situated directly on the Seven Seas Lagoon – just across from the beach where Lane was snatched.
The bungalows have private porches and guests have been feeding the alligators as they float past.
'Disney has known about the problem of guests feeding the alligators well-prior to the opening of the bungalows,' said an employee. 'With the opening of the bungalows, it brought the guests that much closer to wildlife. Or, the wildlife that much closer to the guests.'
Employees have complained saying the guests are continuing to feed the alligators yet Disney park officials have been hesitant to speak to guests staying in $2,000-a-night suites.
'Disney knew these alligators had become desensitized to humans, as they had begun to associate guests with food, and did not act in a proactive manner,' a source added.
Photos courtesy of Google images.