This Dude Tried to Impress a Woman With His Credit Card Deets, Turns out It Was a Bad Idea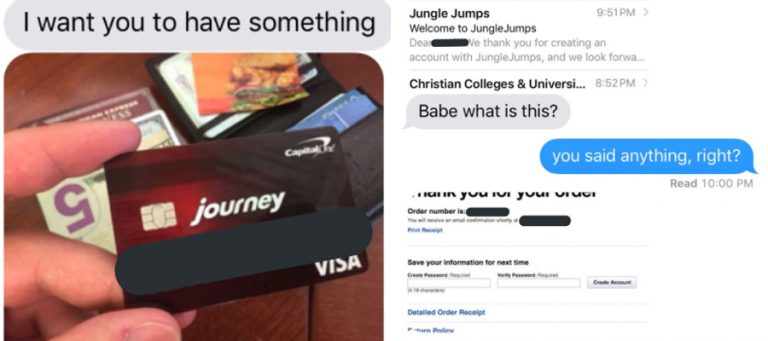 This Dude Tried to Impress a Woman With His Credit Card Deets, Turns out It Was a Bad Idea
A persistent man thought it might be a good strategy to try and buy the affections of the woman he was interested in by giving her his credit card details and telling her that if she ever needs anything, anything at all, to use them.
What could possibly go wrong with that scenario?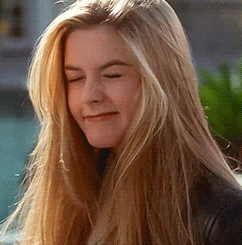 The woman he was pursuing was not interested in him, despite his romantic tenacity. So Leagan Wilson from Texas found the best way to get her message across when the man that she describes as "stalkery" would not take no for an answer.
After he offered her use of his credit card, she took him up on the offer, purchasing a pretty rad looking bouncy castle on his behalf.
Perfect!
She took to Twitter to share her hilarious scheme:
That is beautiful! And what fun!
After Leagan's post went Twitter-famous, this hilarious exchange occurred:
i call fake why would you use his email for your order if you said no to a date

— Арушка 🍒 (@matryoshkababy) September 22, 2017
idk about you but i'm not about getting spam emails from a place that sells bouncy houses

— Leagan (@leagalicious) September 22, 2017
Why, they'd probably just bounce back.

— julian sheppard (@JxSheppard) September 22, 2017
I've done a little research because I wanted to find out the exact cost of this little rejection token, and lo, this shit is expensive.
We're talking somewhere in the range of $938 to $1143 US depending on the size option she selected — which works out to be $1191 to $1451 AU plus postage!
Leagan told Scary Mommy that she met this man years ago at a camp, but almost immediately got some weird, "stalkery" vibes from him.
"I honestly don't know a lot about him because I wasn't too interested in getting to know him more," she said.
"He would always call or text and ask if he could come visit and take me on dates or whatever, but I just wasn't interested. He was very persistent and honestly really annoying."
The guy's desperation only increased after she turned him down though, and in a last-ditch effort to buy her affection, he texted her photos of his credit card — front and back — with the not-at-all-creepy message, "Just in case you ever need anything. Anything at all… Anything your heart desires."
"I kinda just thought, 'Wow, that was stupid,' and didn't initially plan on using the card at all because it was clearly just an attempt to buy my affection," Wilson said. But the idea to buy a bouncy castle kind of struck her out of nowhere, she added, and she thought, "Why not?"
But how did he react when he discovered that he funded a super-fun looking bouncy castle?
"He was pretty annoyed at first but then realised he basically set himself up for that," she said, adding that she doesn't know whether he cancelled the order. "Since then he hasn't said anything and I didn't really want to check up with him."
Fair enough!
Ur all invited to my bouncy castle party funded by the guy that sent me his credit card after I said no to a date pic.twitter.com/Cf5XZfg7yA

— Leagan (@leagalicious) September 21, 2017
Source: Twitter/Leagan Wilson and Giphy