Family Of Four Creates Little Village Out Of Tiny Homes For Themselves And Kids
Family Of Four Creates Little Village Out Of Tiny Homes For Themselves And Kids
A family of four is living the dream after deciding to build a tiny house village for themselves and their two kids to live in. The Brink family purchased a 21-acre piece of land in Kentucky for $57,000 in 2015 and turned it into their perfect family homes.
The Kentucky-base family bucked the norm by foregoing a large house in favour of a group of tiny homes so they could all live in close proximity of one another. The Brinks family is comprised of parents Keli and Ryan and their two children Brodey and Lennox. Their living situation switched from a 2,200 square foot home to a collection of tiny homes built on land they bought in Kentucky.
Living a sustainable life was of utmost importance to the family who believe living in tiny homes enables them to do just that. Their small village has a larger home of 280 square feet for the parents and two smaller homes of 160 square feet, one for each child. The two smaller houses do not have a bathroom inside, so there is another separate home for this which also has a room so it can be used as a guesthouse too.
The village also hosts another smaller home of 180 square feet which is a pool house to be used for family get-togethers, game nights and opens up to a swimming pool.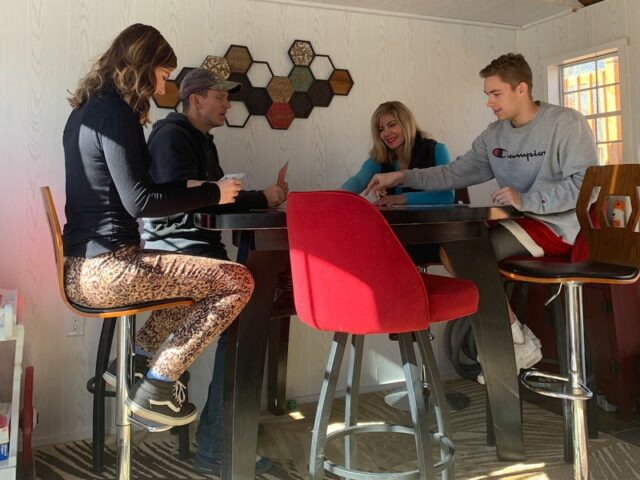 The first tiny house is in fact the largest and is where Keli lives with Ryan.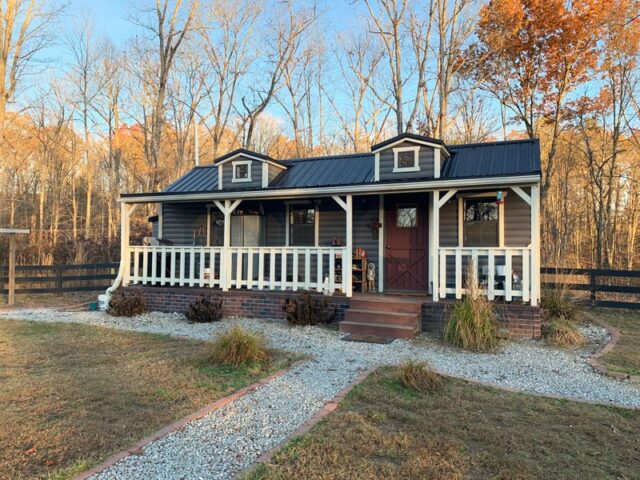 The bathroom and guest house. Next door is a tiny house made up of two bathrooms for each of the couple's two children.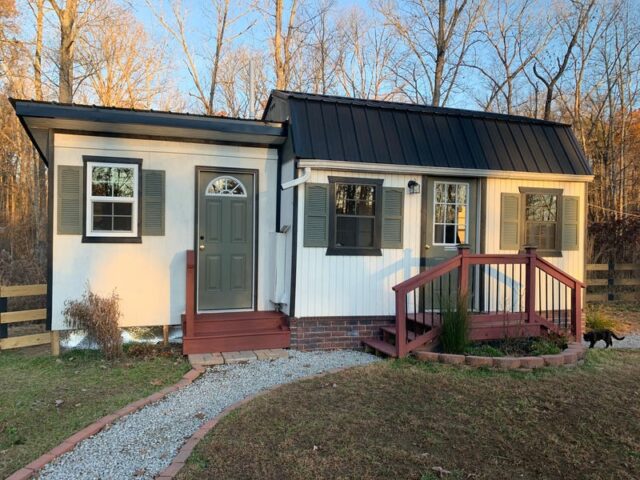 Brodey's house. At just 16, Brodey has the ultimate teenager pad and lives next door to the pool in his own tiny house.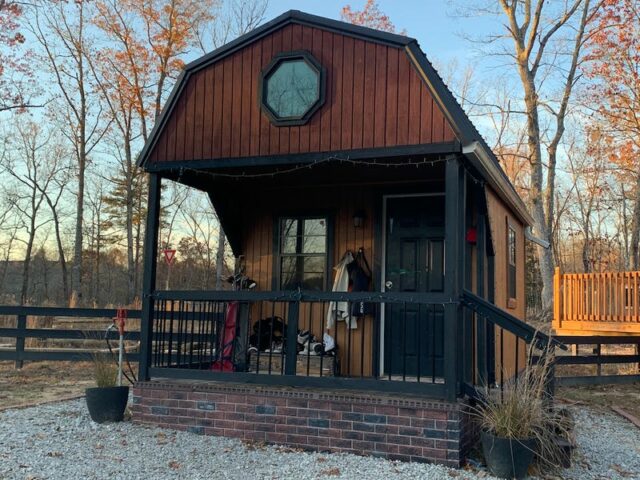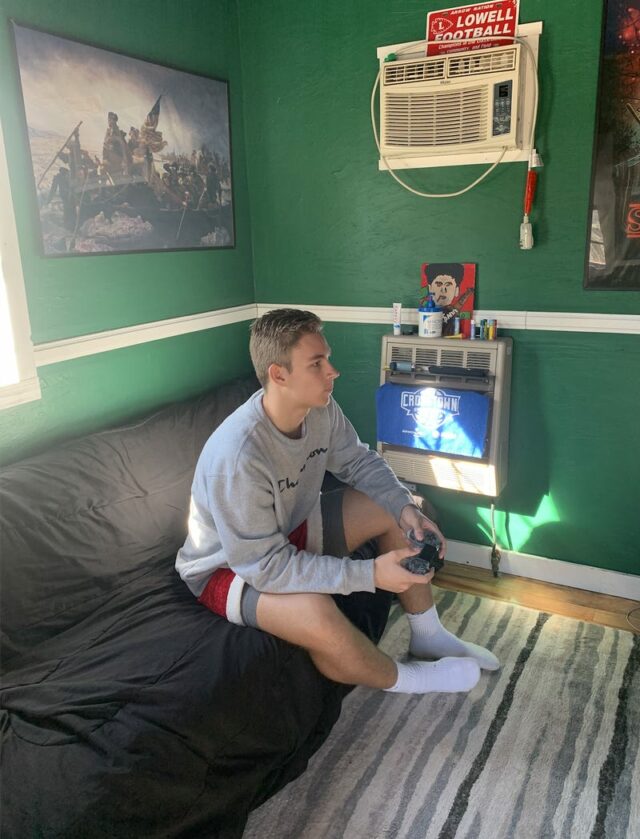 Lennox's house. Lennox's tiny house is actually a barn. The children "were able to pick their own cabin design and decorate them how they wanted," Keli said. "We simply asked the builders to not put in the barn-type door in the front but to put in a regular entry door instead."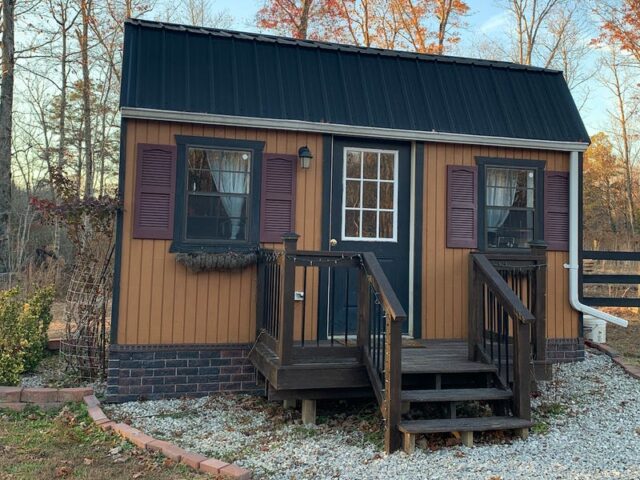 On the ground floor, Lennox has a couch, a dresser, and a TV. The loft houses her full-size bed.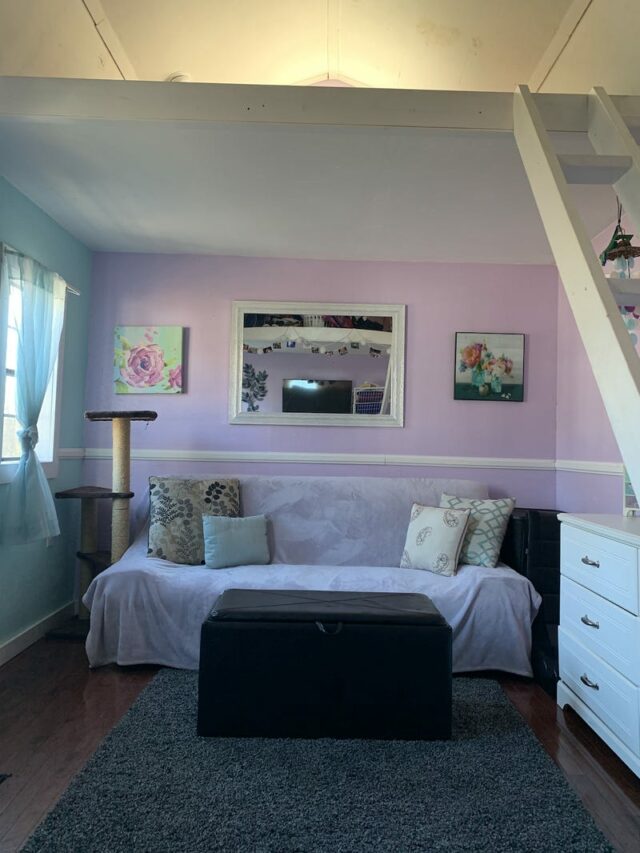 The 21-acre property also has a barn, a chicken coop, and a goat, which all help the family to live a sustainable lifestyle.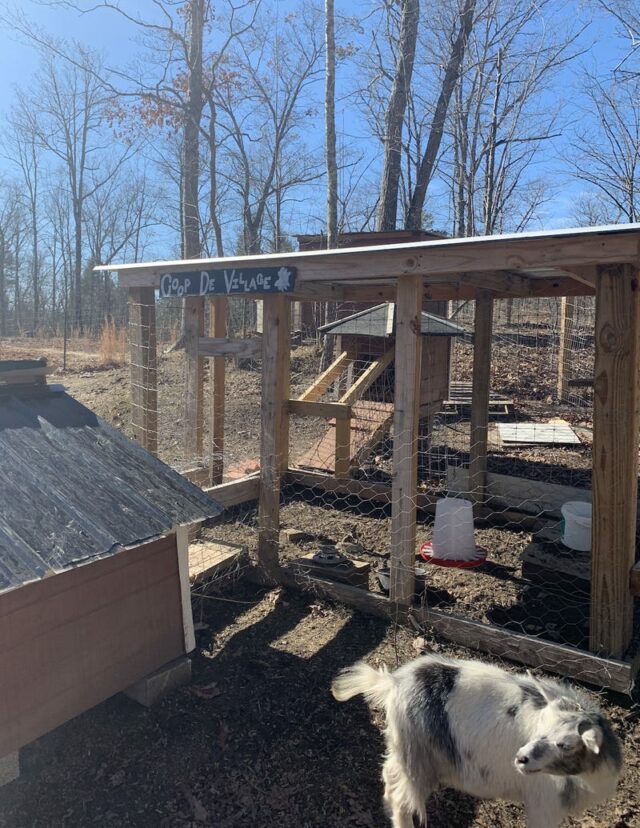 Mum of two Keli says they manage to conserve energy as the homes are easier to heat and cool. The family also produces only one bag of trash per week. "The reason we have so little trash is that we try to live by the very important rule of RRRR: refuse, reduce, reuse, recycle," Keli said. "We almost always refuse plastic bags for groceries and use cloth bags. We compost almost all our food. We give our produce leftovers to the chickens. We recycle everything that is allowed to be recycled. We rarely use our clothes dryer."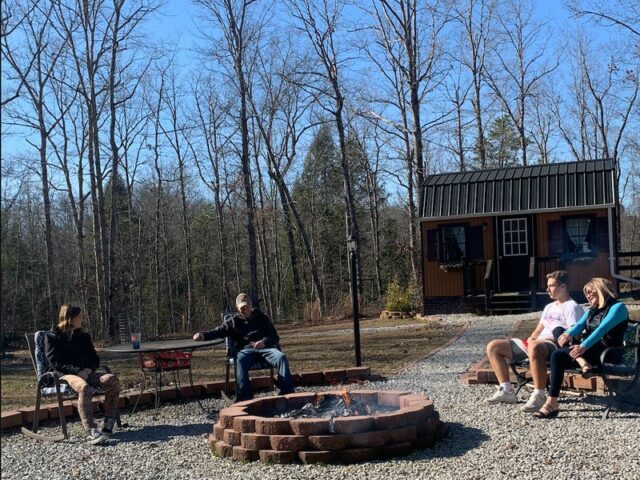 We love their little family village. What a great way to live together and have privacy at the same time! Is this something you could see yourself doing with your family?
Images courtesy of Lennox Brinks