Footy & Fashion – Brownlow Medal 2013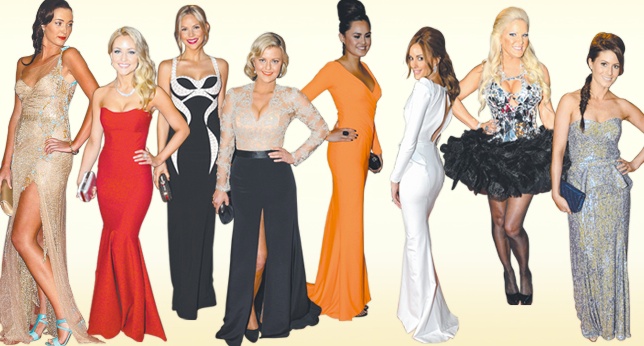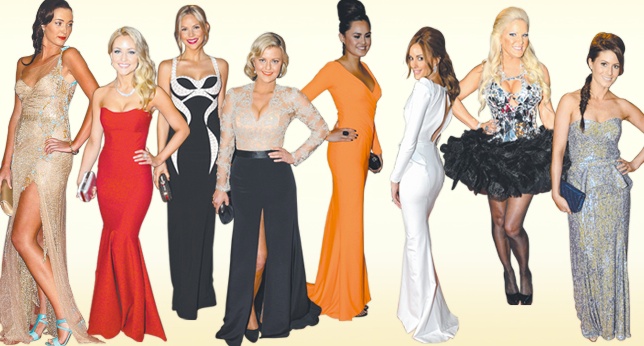 Some of last years Brownlow Wags image source: Geelong Advertiser
What are the WAGS wearing?
Everyone is abuzz with who will win the Brownlow medal, and of course what will the wives and girlfriends of the players, otherwise known as the WAGS be wearing?
Who do you think will win the Brownlow?
The favourite is Gold Coast player Gary Ablett and all betting agencies are tipping that he will take the medal. According to news.com.au, Ablett had eased to $1.65 favourite with the TAB after starting the season at $9.
Joel Selwood, Geelong captain is in second place from $3.50 on Friday to $4.50 and now second favourite for the Brownlow. Sam Mitchell is a late contender as stated by TAB spokesman Trent Langskaill in the news.com.au article and who now has $5.00 odds on him to win.
It will be interesting to see if the favourite Ablett takes the Brownlow medal. What do you think? Who do you think should get it?
Currently players and the WAGS are putting finishing touches on their outfits all ready for the black tie ceremony at Crown Casino in Melbourne.
For those that don't know, the Brownlow medal is an award for the fairest and best player in AFL. It started in 1924, so has been going for a while.
According to Wikipedia, here is a little background on how players get votes and then wins the medal.
"To determine the best player, the three field umpires (not the goal umpires or boundary umpires) confer after each home-and-away match and award 3 votes, 2 votes and 1 vote to the players they regard as the best, second best and third best in the match respectively. On the awards night, the votes from each match are tallied, and the player or players with the highest number of votes is awarded the medal"
"Since the rules were changed in 1980, if two or more eligible players score the equal highest number of votes, each wins a Brownlow medal"
I am more interested in the fashions of the ladies on the night and keen to see what everyone will be wearing. Will it be like last year? Rebecca Judd is preparing and concerned that her baby bump is going to make it difficult choosing a dress. I am sure she will find something glamorous, she looks stunning always so I'm sure whatever she chooses she will look a million dollars.
What will the style of tonight be? Will there be more skin or bosoms shown? What frock shocks will happen tonight? In 2009 Brynne Edelsten did not care what others thought and wore something she wanted. She had an outfit with a removal skirt. It ended up being a tight figure hugging mini dress. While I don't agree with some of her fashion choices, I think that her attitude of experimenting and daring the trend is good to see.
What were your favourite outfits from past Brownlow medal ceremonies? What were the worst? Who do you think will win tonight?
More about Suzanne Robinson:
I am a mother to five year old identical twin girls, who keep me very busy. On top of looking after the girls. I blog at "Mummy to Twins", I'm also a social media manager. I attempt to keep the house clean and tidy, and I try to fit in some me time as well.