Is The 'You Got Grounded Notice' Ingenious Parenting?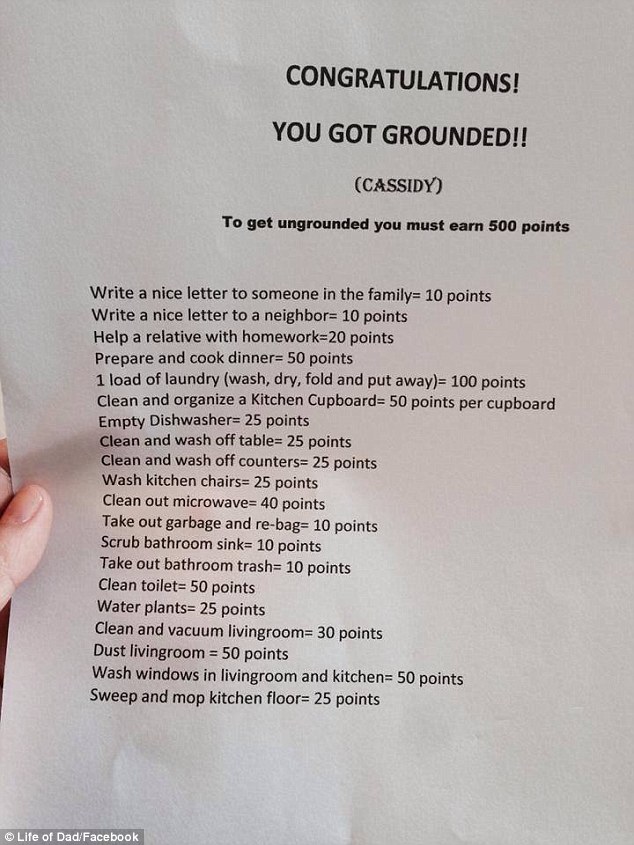 Popular Facebook page Life of Dad shared a grounded notice that was found on Reddit – which shares a parent's way of punishment for their trouble-making girl, Cassidy.
The notice involves earning 500 points by completing a list of chores to accumulate points for freedom.
Some chores are worth 10 points while others are worth 100.
The note reads:
'Congratulations! You got grounded!!,'
'To get ungrounded, you must earn 500 points.'
The list of chores includes household jobs like taking out the garbage, doing a load of laundry and doing nice things like writing a letter to a family member.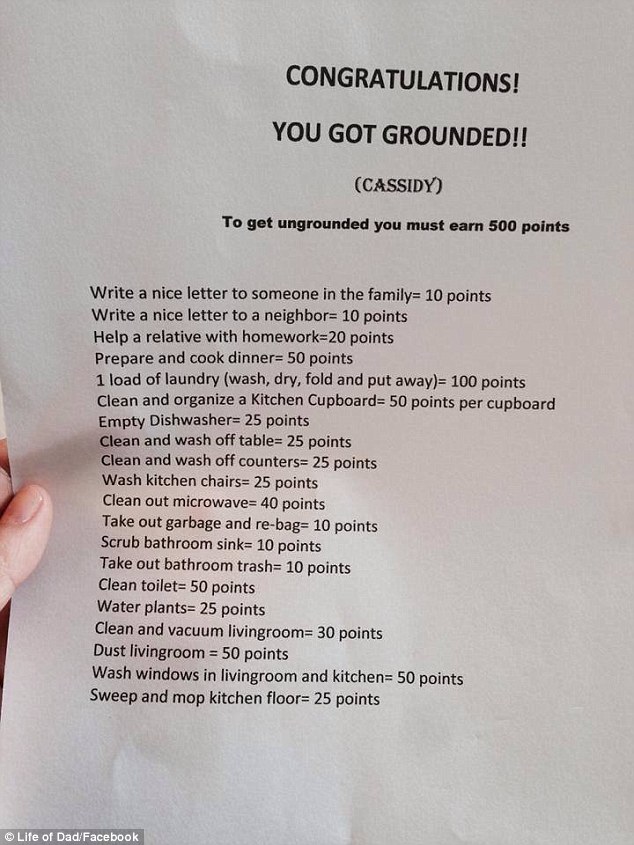 When the list was shared on Facebook, parents were prompted to share their own punishment methods, while some disagreed with the notice.
'I disagree with using typical household chores as a way to get out of being punished … those should be regular chores that the kid earns allowance for,' one person wrote.
'That's not called being grounded that is called chores that should be done anyway,' agreed another.
'Picking up rocks out of the garden, hauling loads of mulch with a wheelbarrow to fix flower beds and no tv, video games or going to friends house is grounded.'
It seems this isn't the first time parents have used a notice to punish their kids.
One clever father in the US themed his notice around the Liam Neeson Movie, Taken. The father used the popular quote in the movie to let his child know the consequences of not helping around the house.
'I don't know who you are. I don't know what you want.
'If you are looking for a maid to clean up for you, I can tell you I don't do that.'
How do you ground your kids? Would you do a notice with a points system to get ungrounded? What punishment methods work on your kids?