I Tried Fat Freezing To See What All The Fuss Is About. Here's What You Should Know!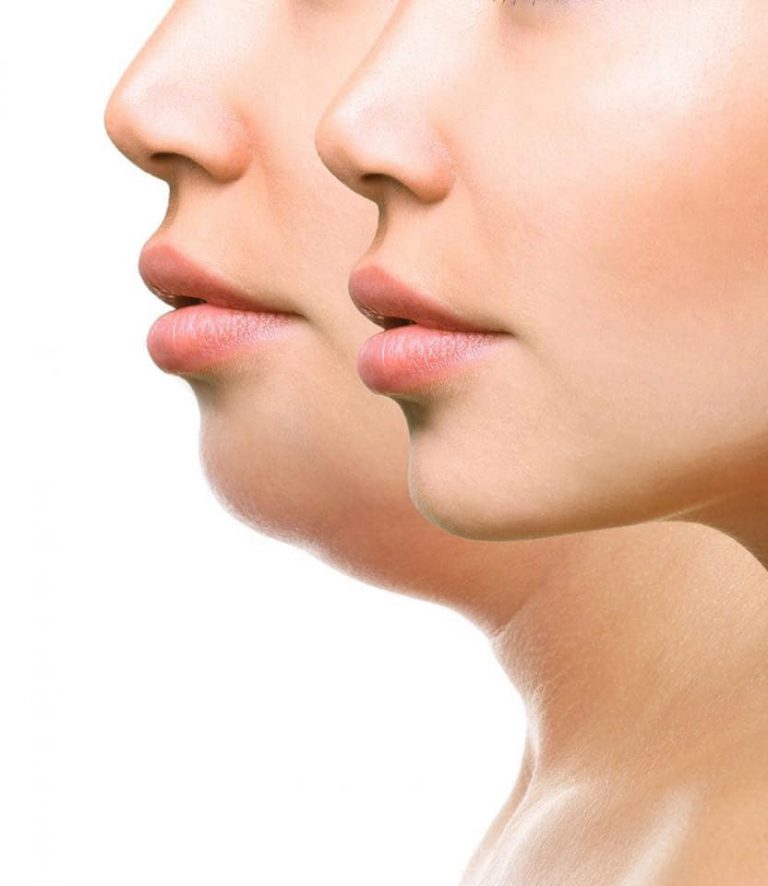 I Tried Fat Freezing To See What All The Fuss Is About. Here's What You Should Know!
If you've ever wondered about 'fat freezing' that promises to melt your flab away, then read on! I gave it a red hot go and can honestly say it's not nearly as painful as it looks!
I was lucky enough to be offered a fat freezing session from Aesthetics Studio Australia in Melbourne who specialise in a range of treatments including:
Ulfit – Ultherapy
EMsculpt
Radio Frequency Skin Tightening
SHR / IPL Hair Reduction
IPL Photo Rejuvenation, Vascular, Pigmentation, Acne
PDO Threads
LED Light Therapy
Mesotherapy
Microneedling
Triple Carbon Laser Facial
Jett Plasma Lift MEDICAL
Intimate Brightening + Tightening
Tattoo Removal
What is Fat Freezing?
Fat freezing, AKA Cryolypolysis, is a safe non invasive cosmetic treatment designed to remove areas of body fat. It works by freezing the fat cells from specific body areas.
How Does it Work?
The procedure, which is Medical Grade, TGA approved, uses controlled cooling to literally freeze your fat cells and let your body eliminate them via its 'natural processes' (a.k.a. you pee and sweat it out.) Cold does not damage other cells the same way it does fat cells, so there should be no damage to the skin or underlying tissue.
Which Areas Can Be Treated?
Basically anywhere you have fat. Stomach, flanks, waist, hips, love handles, chin, inner and outer thighs, buttocks, upper arms, bra line and banana rolls (under butt). I decided to target my double chin which I inherited from my grandmother and never seems to budge no matter how much weight I lose.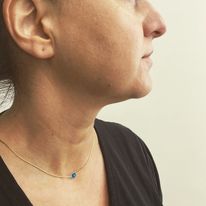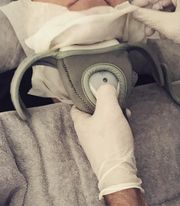 Does it work?
Yes! Fat Freezing reduces fat by 45%. Studies have shown a 45% reduction in unwanted body fat bolstered by a 74% increase in skin elasticity for a tighter, more sculpted look whether it be for the thighs, abdomen, buttocks or upper arms, making it a "promising procedure for non-surgical fat reduction and body contouring". It's an alternative to liposuction without the risks (and costs) of a full-on surgery. The intelligent system is also able to treat two different body parts at once, which is an attractive draw card for clients seeking a walk-in, walk-out body sculpting service with no post-treatment downtime.
Does it Hurt?
It doesn't NOT hurt, get me? It's a strange sucking and numbing sensation that is quite intense for the first few minutes but then pretty much disappears. Firstly a strip of fabric with gel is applied to the area being treated in order to protect your skin from ice burn.
The pad/cooling device is then strapped to your body (in my case my neck) and begins to suck and cool (-5 degrees for the neck and -10 degrees for the body) at the same time. This is the moment the pain is the most intense. Your chin will start to freeze which hurts for approximately 5 minutes but then subsides. At the same time the machine is kind of sucking at your neck like a huge hickey-machine!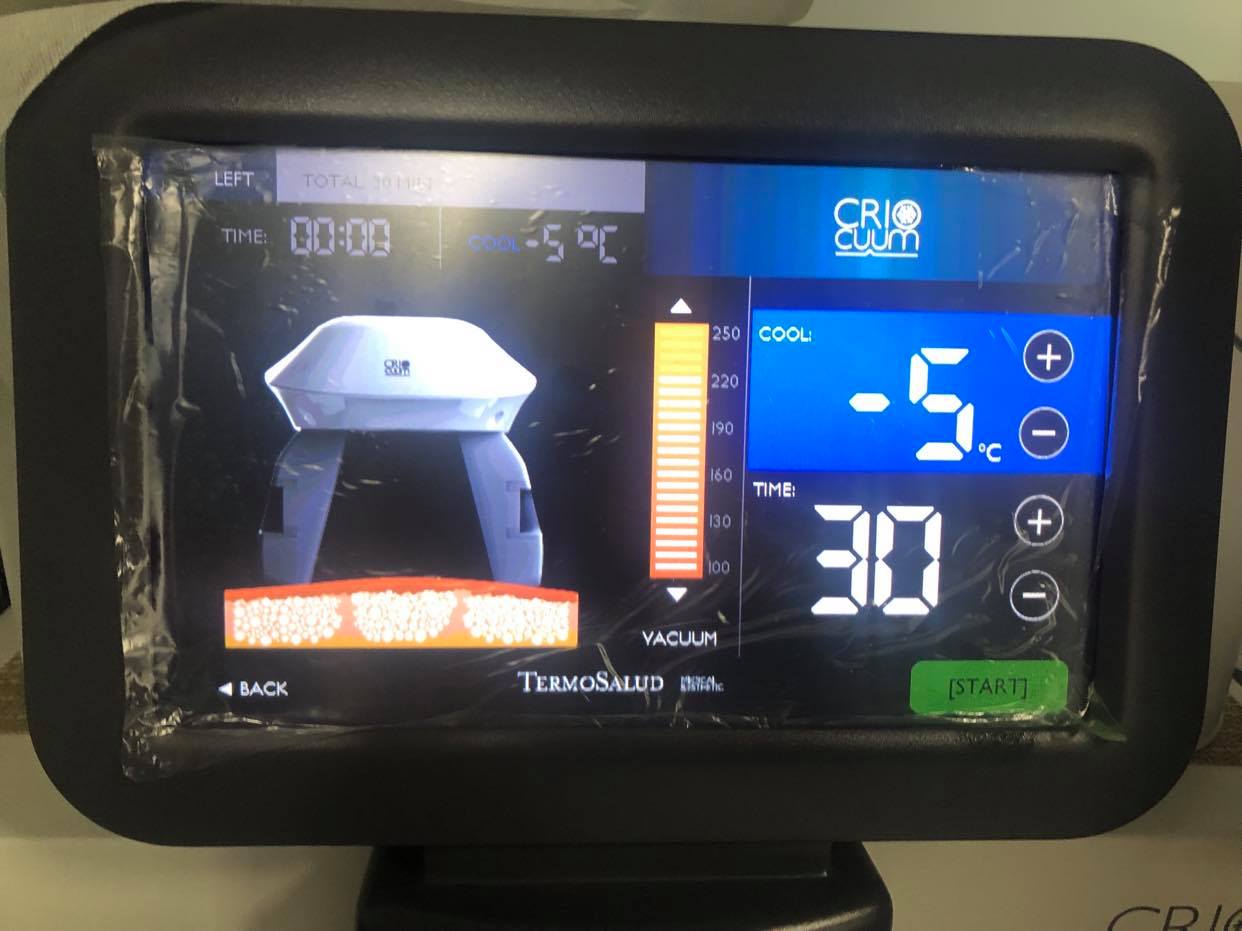 The pad needs to stay on for roughly 30 minutes which is a great time for you to meditate or scroll through your phone to distract you from what's going on. I chose to take unflattering photos for you all. You're welcome.
After the time is up and the pad is removed you will still feel numb on the area which was treated. In my case I ended up with a huge red mark and slight bruising. The redness went down after a few hours but the bruising remained for about a week. Not everyone bruises I was told- only a lucky few!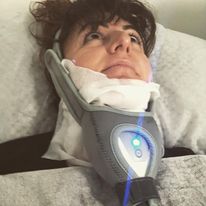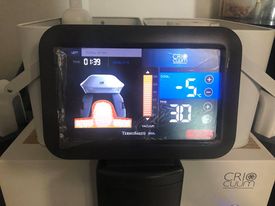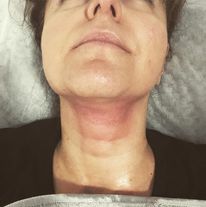 The therapist will then advise you to exercise following the treatment. This will help your body to flush out the fat through sweat.
When Do You See Results?
Technically, you should see results after six to eight weeks, however your body will continue to remove the destroyed fat cells for up to four to six months. Everybody is different so results will always vary. It's important to note that this is not an instant results procedure. It takes a few sessions, four treatments are recommended to get full results. I haven't seen any difference yet but I will be going in for another treatment in a few months. I hope to see a reduction in chin fat by the second session.
How Much Does it Cost?
Prices vary. Check out Aesthetics Studio Australia for the full price range. For example, Fat Freezing for neck is $500 and for 1 applicator and $600 for 2 applicators. Fat freezing for body is $700 for 1 applicator and $800 for 2 applicators.
Check out more pics on Aesthetic Studio Australia's Instagram page here.
Images: Supplied, Aesthetics Studio Australia