Inside Aussie kids lunch boxes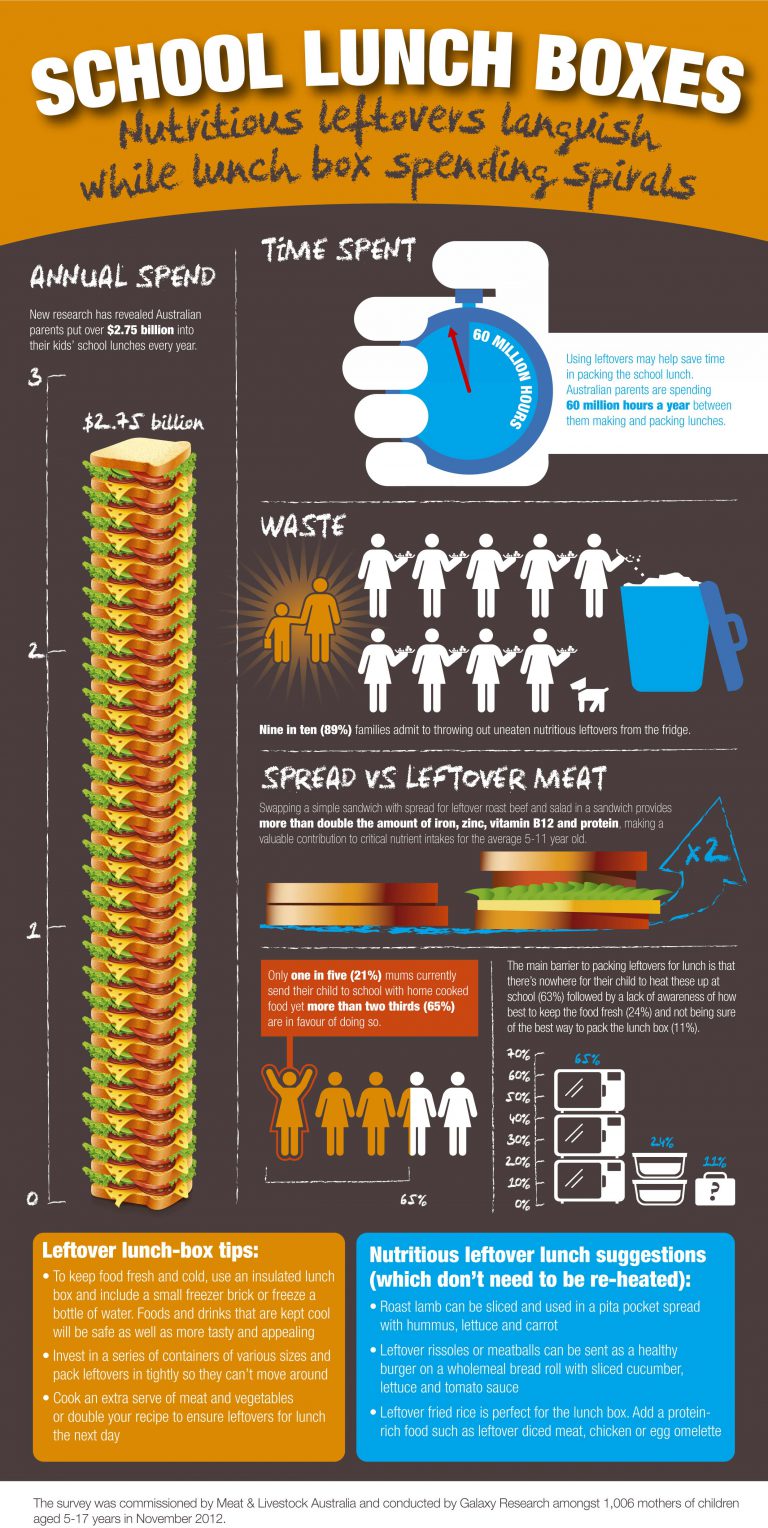 A recent poll looking into Australian children's lunch boxes has delivered some surprising results.
Some of the key findings were:
– An additional $400 million per year is spent on canteen/tuck shop meals.
– Making packed lunches takes an average of nearly 16 hours per year for each child. Which means that a mum with two children is devoting around 32 hours per year preparing their packed lunches.
– 9 in 10 mums (89%) admit to throwing away uneaten leftovers that have been saved in the fridge.
– Clearly many mums are putting leftovers in the bin rather than the lunchbox. There are a variety of reasons for not packing leftovers in their child's lunchbox with the most common being that there is nowhere for their child to heat up the leftovers at school (63%).
– Only 21% of mums currently send their child to school with home cooked food, such as leftovers, but 65% of mums are in favour of doing so.
– Packed lunch mainstays include a sandwich or wrap containing meat, fish or egg (61%), a muesli bar (49%), a simple sandwich containing jam or vegemite (47%) and biscuits (47%).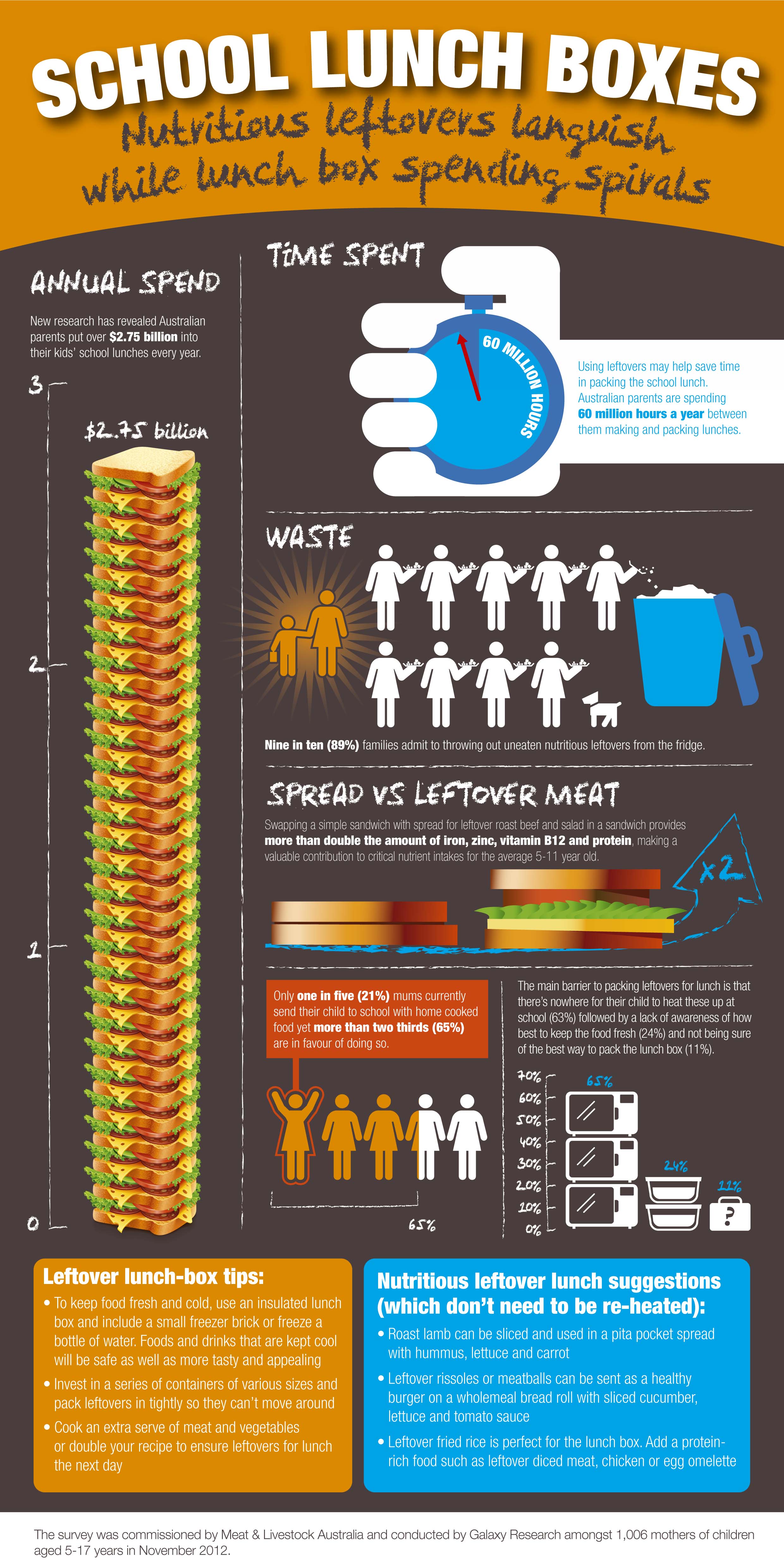 Why not check out some of our healthy snack ideas here
Or do some cooking in the kitchen with your kids! We've got some great recipes in our Recipe Box