Jewellery Shop's Phallic Engagement Ring Display Leaves People Giggling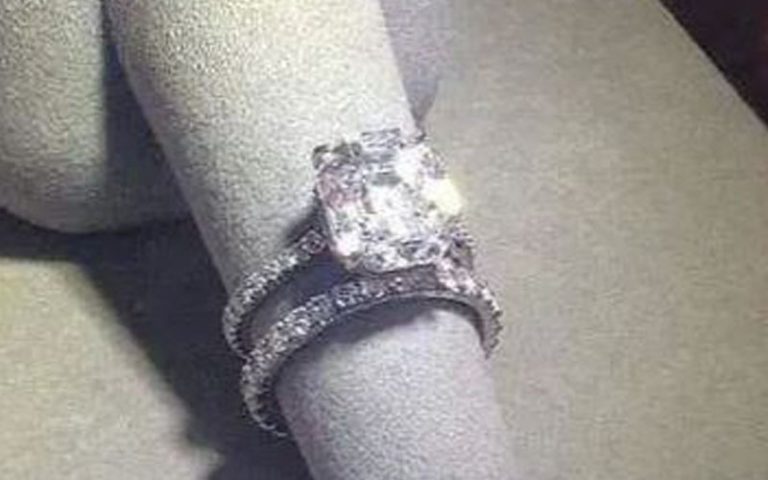 Jewellery Shop's Phallic Engagement Ring Display Leaves People Giggling
A jewellery shop's engagement ring display has been hilariously mocked online for the phallic way it has been displayed in the store window.
The image of a stunning bridal set presented on a grey felt display piece was posted on the Facebook group 'That's It, I'm Ring Shaming' by an observant group member, leaving fellow users in stitches.
We can see why!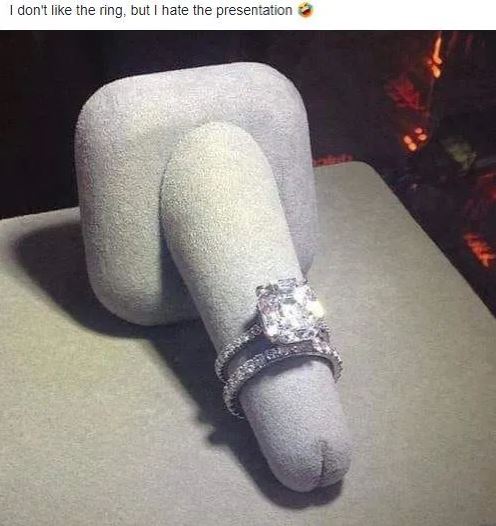 Oh dear! It is the stitching at the tip that does it, I'm afraid. And the base isn't doing it any favours either! Perhaps if it was displayed upright it would look a bit less like a willy? Or not? Either way, it is rather unfortunate!
The witty comments came thick and fast:
"I mean, you can't say it isn't romantic."
"Is that ring happy to see me or is it just my imagination?"
"It's a grower not a shower."
"My husband should have proposed like this."
"I've heard of a cock ring but…"
"Is that ring happy to see me or is it just my imagination?"
"Takes 'if you like it then you should have put a ring on it' to a new level!"
"These are usually supposed to stand upright!!! (heh)"
"It's trying it's best."
We're sure there are plenty of other, less-phallic ways to display a beautiful bridal set than this hilarious monstrosity!
Source: Facebook