The Kids Puzzle That Has Adults Tearing Their Hair Out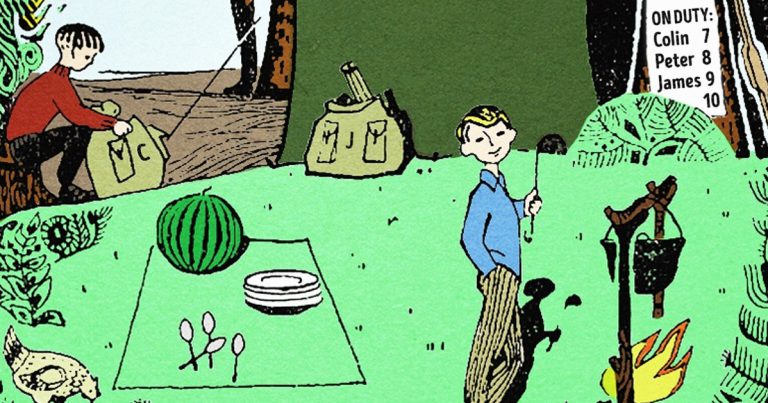 A puzzle that was meant for kids to test their logic skills has had adults tearing their hair out over the answers. Like the 'how many squares can you see' or 'how many words can you find in this picture' type tests, this logic puzzle has had kids and adults testing their ability to logically make assumptions over what is shown in the picture.
Since the puzzle has been shared on Shareably, adults have been scratching their head on how to answer some of the questions.
Why not try the puzzle for yourself and see how many of the nine answers you can get?
1. How many tourists are staying at this camp?
2. When did they arrive: today or a few days ago?
3. How did they get here?
4. How far away is the closest town?
5. Where does the wind blow: from the north or from the south?
6. What time of day is it?
7. Where did Alex go?
8. Who was on duty yesterday? (Give their name)
9. What day is it today?
The answers can be found here.
How many answers could you figure out?