Man Botches Champagne Engagement Photoshoot in These Hilarious Viral Photos
Man Botches Champagne Engagement Photoshoot in These Hilarious Viral Photos
A couple has attempted to copy a spectacular engagement idea seen on Pinterest only for the future husband to balls it all up instead.
Alyssa Snodsmith and Collin Hewett were hoping to capture a happy moment in the great outdoors, showing Collin slowly pouring champagne into Alyssa's mouth.
The happy couple browsed through Pinterest before settling on recreating a picture taken last year by photographer Brianna Bender, pictured below.
Alyssa said: "We just thought it was fun. It kinda just matches us. We just like to have fun."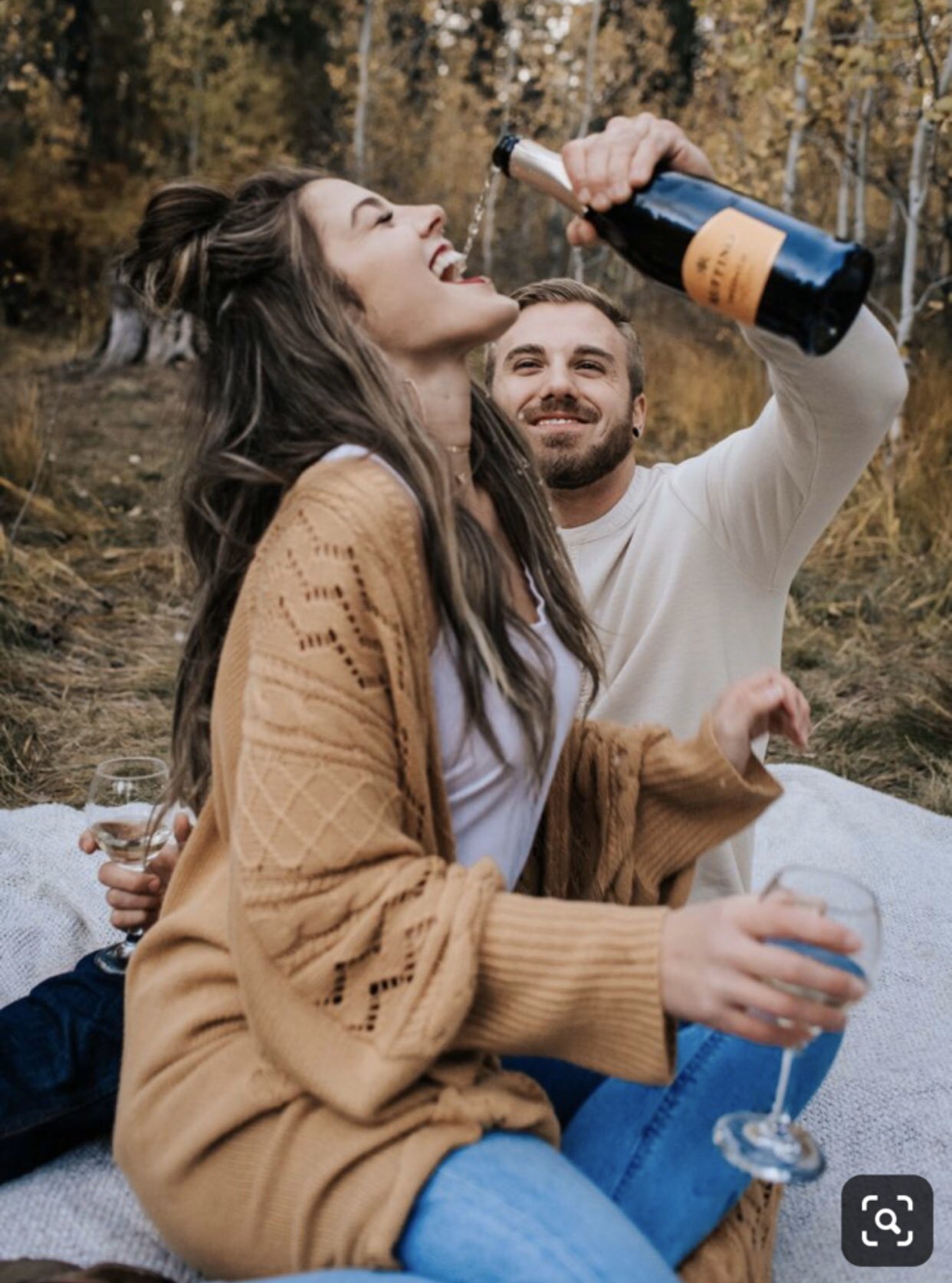 Unfortunately for Alyssa, the moment got too much for her future husband. Collin didn't hold back, gleefully pouring that fizzy wine into his fiance's mouth as though she had just won a Grand Prix.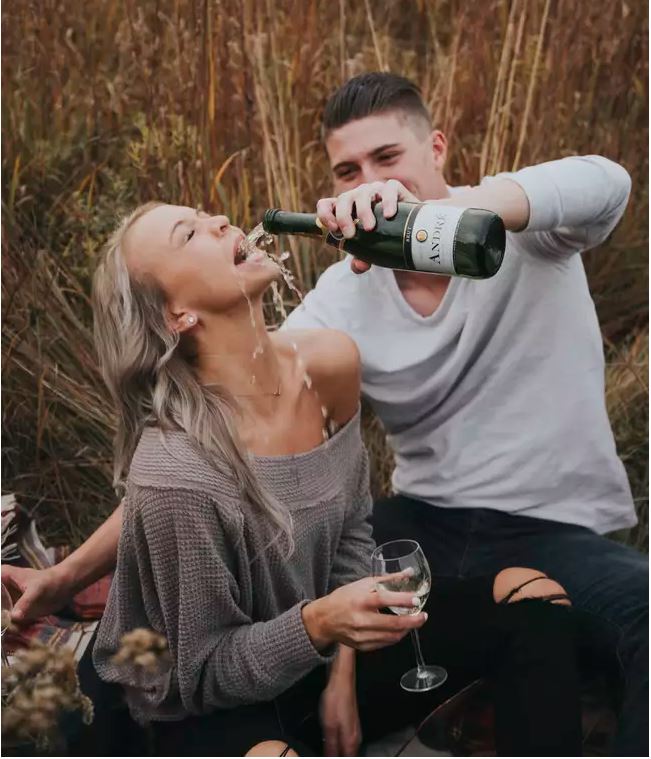 In the follow-up photo, Alyssa spits out the wine while he continues to pour it all over her top.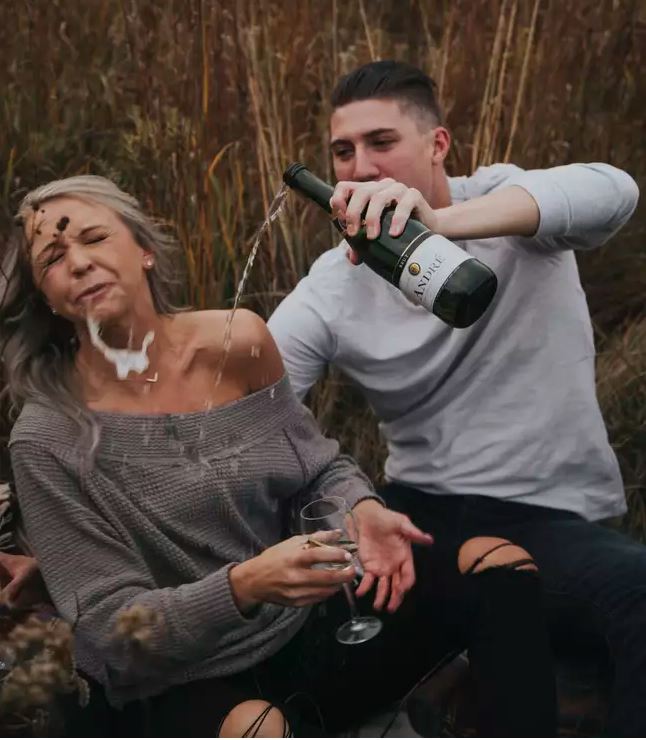 "Well, we found the right angle, but I didn't find the right angle with the bottle," Colin explained.
"I was super hesitant the whole way and then it started to just dribble out the end. So I kind of over-adjusted."
He sure did.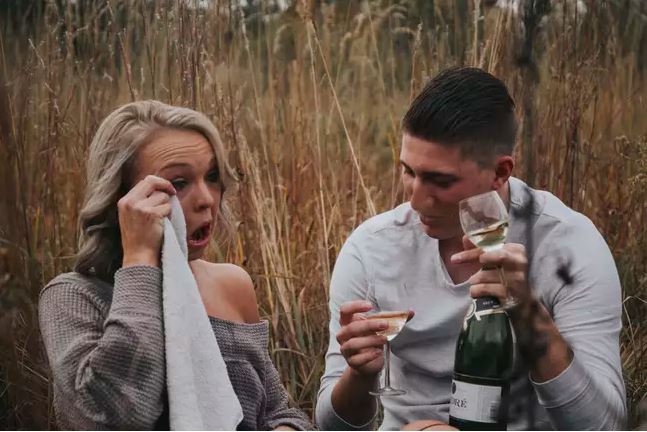 "We were dying laughing," Alyssa added. "Our photographer fell on his butt because he was laughing so hard. He managed to still snap pictures of us!"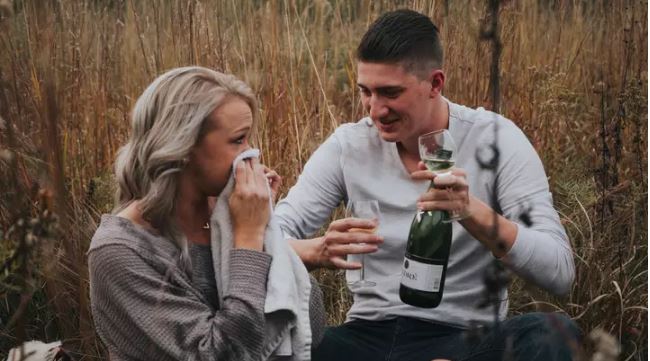 Collin shared the hilarious photos on social media where they have been liked and retweeted hundreds of thousands of times.
So me and Alyssa took our engagements pictures yesterday. She found a Pinterest picture that she wanted to try and recreate
.
.
.
I botched it pic.twitter.com/oSSUCB4o6A

— Big Stack Dibbles Jr (@collinhewett17) October 20, 2019
In a follow-up tweet, Alyssa revealed that she really did have a good sense of humour about the incident despite her drenched top.
I'm fine btw pic.twitter.com/e85iFXDVcR

— alyssa snodsmith (@AlyssaSnods) October 21, 2019
As it turned out, she brought a second shirt with her and the couple were able to continue with their photoshoot sans-champagne. Great work!
Source: Twitter/Collin Hewett