Woman Furious At Mother In Law For Secretly Filming Her Giving Birth!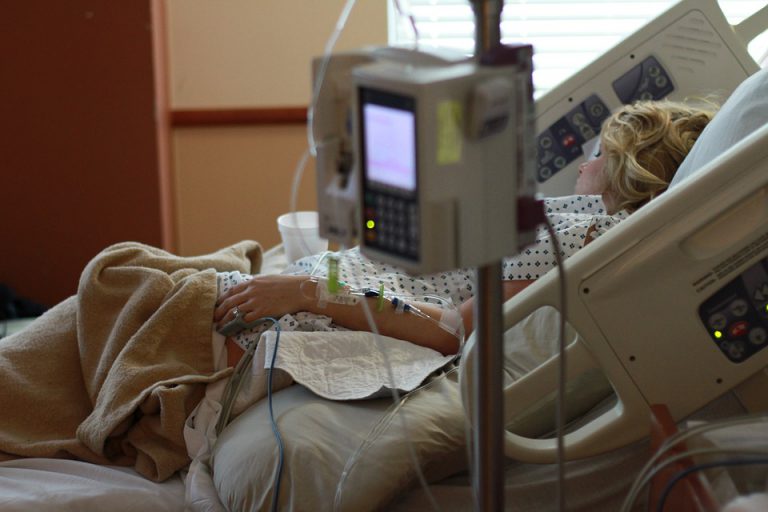 Woman Furious At Mother In Law For Secretly Filming Her Giving Birth!
Going through labour is a time of mixed emotions for women. Feelings of anxiety and stress are normal especially when it's your first time. All you want is to deliver a healthy baby and pray that everything goes according to plan. There will be tears of pain and joy and quite often these precious moments are captured by loved ones to be shared later with family and friends. Many couples take photos or videos of their baby's entry into the world and it's a beautiful memento to have.
What happens though, when you have NO IDEA your delivery is being filmed. In fact not only do you have no idea, but the person holding the camera is your mother in law! One woman had this exact horror story to share where she explained how her MIL filmed her giving birth without her permission. Here's what she wrote:
Four years ago I went into labour on Halloween, I ended up giving birth on November 4 but holy damn those days of labour were hell! I honestly didn't think it could get any worse. I. Was. Wrong. 
When we got to the hospital I was already 8cm and was rushed in and rushed to get hooked to the medical devices, my mil came in two hours later. 
Everything seemed fine and calm until mil wanted a cigarette and started to demand I start to push, then she tried to threaten that if I didn't start pushing, she will have to push down on my stomach to force my daughter out. Nurses heard this and made her take a walk and she left for a good 40 min. 
Ummm…what? She pushed down on your stomach? This is reason alone to send her packing, but no wait, there's more.
I went into labour and I was in the middle of pushing when she ran in, this being my first child and being in labour for so long with no pain meds or rest or food/water I was drained! Pushing was hard as hell and i just wanted to sleep! 
Well the moment my daughter was born was the moment I noticed that the entire labour mil had her cell phone out and was recording my ENTIRE birth! From my pushing too the stitching process (I tore 100%). 
I asked mil to delete the video, and she promised she did. It wasn't until a week later when we went to visit her (she had a "emergency") that I found she was showing random strangers this video and many of these strangers were men that she barley knew.
It took going to court to get the video deleted and after that she wasn't allowed near me nor my daughter… This isn't the only thing she's done. There's a whole other labour story of when I had my son and how bad she messed up. 
Wow! Imagine sitting around the living room while your MIL shares footage of your vag to anyone willing to see.
"OMG!!!!" one woman wrote in the comments section. "Is she just that clueless??? I am so glad you are keeping her away from you and the kids. … I would be livid especially when I found out she was showing that to strangers."
While others were concerned that she still had contact with her monster-in-law.
"Do you still have contact with this woman? I wouldn't," the person commented. "And I would be sure my kids never, ever knew her."
"I'm a nurse so not much shocks me, but I read the second half of your post with my mouth agape in horror," someone else wrote. "I am so incredibly sorry. I cannot believe none of the RNs noticed!!! I'm so upset for you."
The poor woman shared in a later post that she and her husband decided to cut her out of their lives following the birth of their second child. God knows what she did there!
"We cut her out almost two years ago now, after my son was born," she explained.
Images: Pixabay