These Friends Absolutely Nail Their Group Halloween Costumes by Dressing as the Same Actor in Different Roles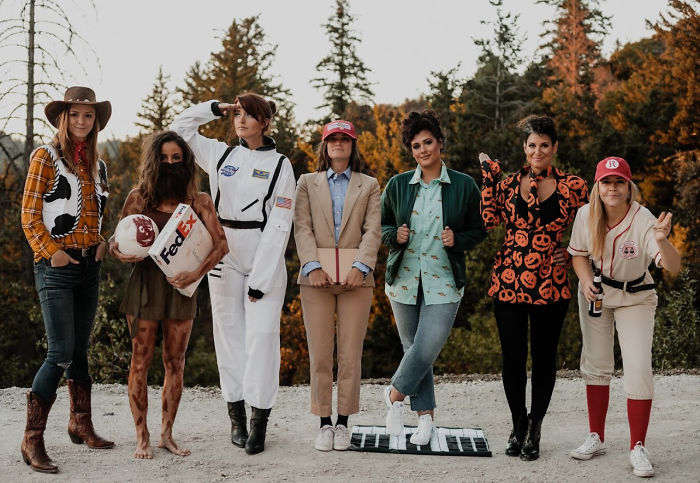 These Friends Absolutely Nail Their Group Halloween Costumes by Dressing as the Same Actor in Different Roles
A group of friends have won Halloween almost every year since 2012 by dressing in costumes with a very specific theme. They pick an actor then they all choose a different character from the roles that the actor has played in movies and tv shows.
Paige, Aida, Jamie, Lindsay, Lauren, Auburn, and Heather said they're going to keep doing this at least until they make it on The Ellen Show. And they don't care if this might take decades!
See if you can guess which actor the women are dressed as  – the answers will be below each picture!
2012: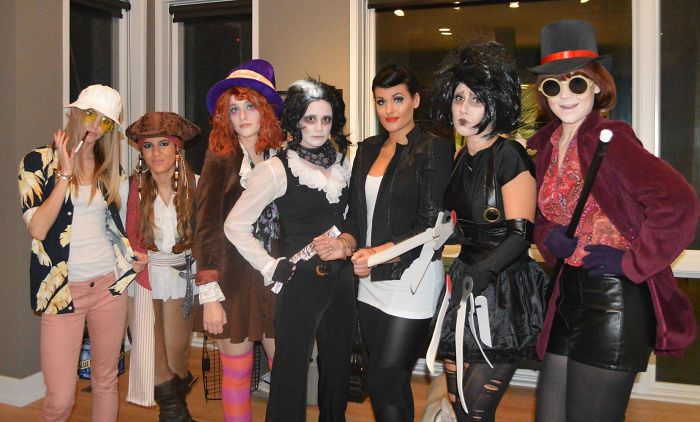 First, they dressed as Johnny Depp. Their costumes were based on Fear and Loathing in Las Vegas, Pirates of the Caribbean, Alice in Wonderland, Sweeney Todd, Cry Baby, Edward Scissorhands, and Charlie and the Chocolate Factory.
2013: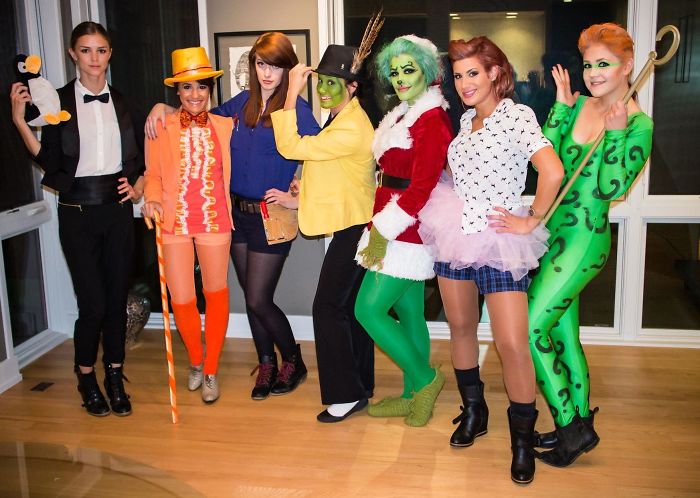 If you guessed Jim Carrey, you win a cookie! They dressed as characters from Mr Popper's Penguins, Dumb & Dumber, The Cable Guy, The Mask, The Grinch, Ace Ventura, and Batman Forever.
2014: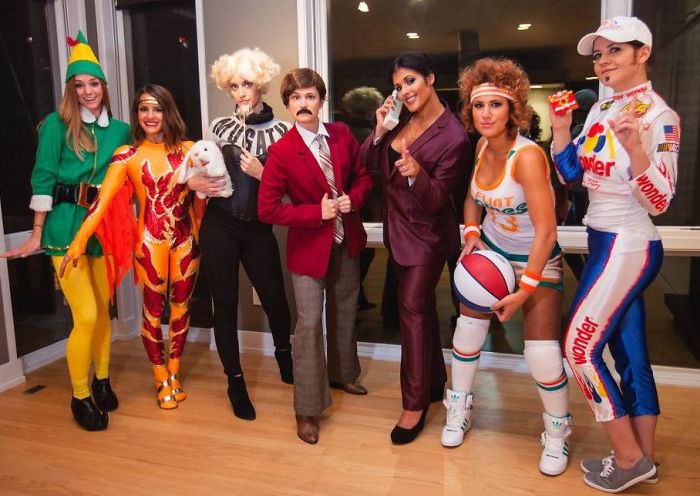 In 2014 the ladies decided upon Will Ferrell and dressed as his roles in Elf, Blades of Glory, Zoolander, Anchorman, Night at the Roxbury, Semi-Pro, and Talladega Nights.
2015: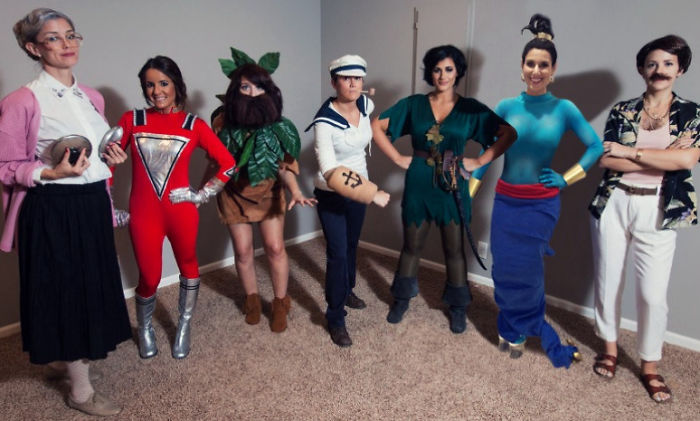 The first one is a bit of a giveaway, isn't it? That's Robin Williams! The roles chosen this year were selected from Mrs Doubtfire, Mork and Mindy, Jumanji, Popeye, Hook, Aladdin, and The Birdcage.
2016: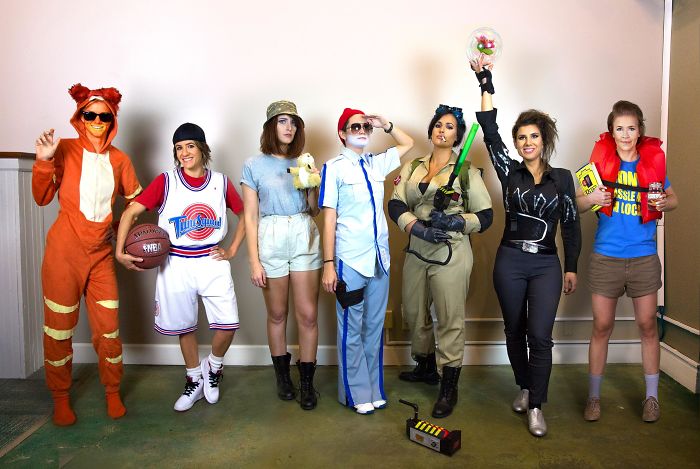 In 2016, the ladies dressed as Bill Murray comprising roles from his films Garfield, Space Jam, Caddyshack, The Life Aquatic, Ghostbusters, Kingpin, and What About Bob?
2017:
Alas, the ladies have explained that they were in four different cities for Halloween in 2017 and they were unable to get together for the occasion. However, they swear this will never, ever, happen again!
2018: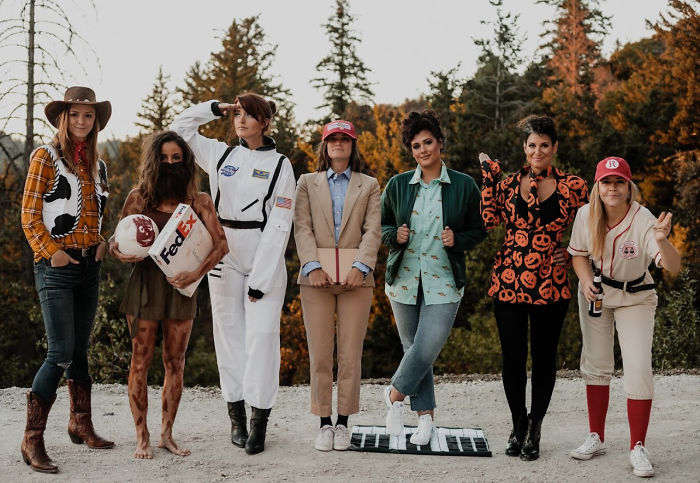 They certainly made sure that their 2018 costumes made up for missing 2017. Tom Hanks was the theme last year! Their costumes are based on his roles in Toy Story, Castaway, Apollo 13, Forrest Gump, Big, David S. Pumpkins (SNL), and A League of Their Own.
2019: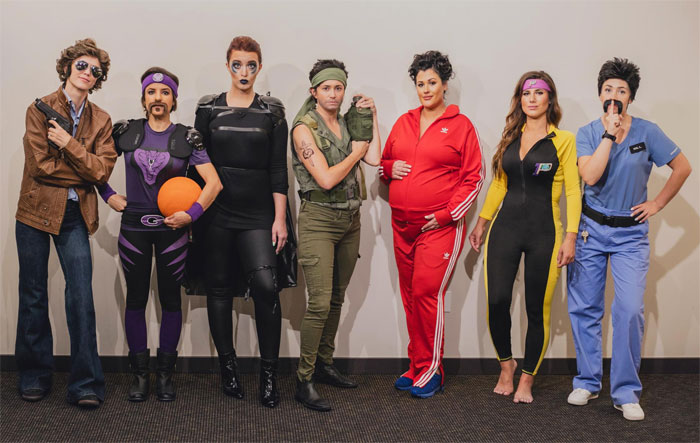 This year the ladies picked Ben Stiller to be their Halloween theme. Their fabulous costumes are from Starsky & Hutch, Dodgeball: A True Underdog Story, Zoolander, Tropic Thunder, The Royal Tenenbaums, Heavyweights, and Happy Gilmore.
That is some solid dedication to both the group theme and the friendship! Well done, ladies! Can't wait to see what you come up with next year!
Source: Instagram/Paige Dall