Monkey Attacks Eight Month Old Baby in a Wildlife Park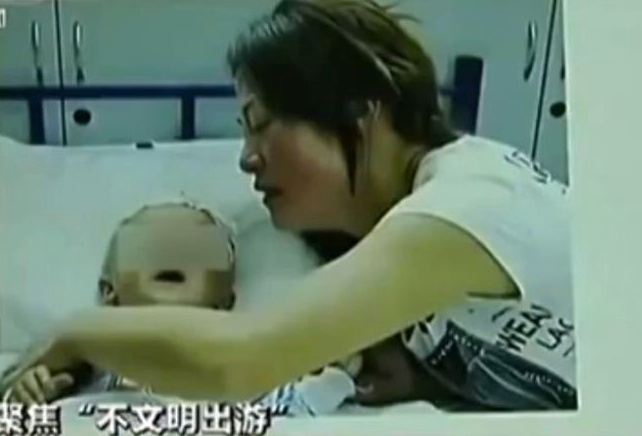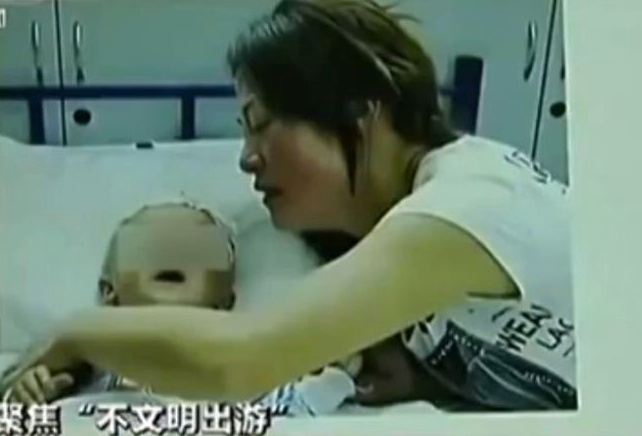 Image source
A mother has had the most terrible thing happen to her eight month baby boy. He had his testicle ripped off and eaten by a wild monkey at a Chinese wildlife park.
The mother was changing her babys nappy in a grassy area, a monkey approached the baby and tore off one of the babys testicles and ran away with it. Not only did the monkey attack and rip a body part off this poor child, it also decided to eat it as well. I know, terrible, and horrific all 'round !
Have you made a decision to change a nappy somewhere that looked fine and then wasn't? As you know you don't have any guarantees when you will have to change a nappy and where it will be. I have been in this mother's situation and changed nappies in the park, under trees, and in secluded areas to make sure that I don't leave my little ones in soiled nappies.
The child is recovering in hospital and doctors think that future reproductive abilities might be affected. After reading of this incident it is very lucky the child in question was not worse off. The wildlife park that the incident occurred was Guiyang Qianling Wildlife Park in Guìyáng, the capital of the Guizhou province; people at the park hand feed these monkeys, which has made the issue of the monkeys behaving badly a real problem.
The wild monkeys often accost and harass visitors for food. They bite and attack, so is it any wonder they hurt and injured a poor baby boy? Maybe the morale of this story is, change the nappy when you are in a safer environment; at home, hotel, bathroom, or car? If you are going to visit places like this, be very careful and be safe.
The population of the wild monkeys has risen from 70 animals to 500 in the last few years. These numbers gives you pause. If they have become so many in just a small space of time, what is more food and care going to do?
What are your thoughts? I am not a fan of these types of parks as I am over concerned about disease and injury. I know it is a negative attitude to have, but due to this story now it is not an unfounded thought. Would you still want to visit this wildlife park?
Let's hope the little boy gets well soon.
Suzanne Robinson
I am ex career girl (well still a career girl, but not in the office and getting paid), I have worked for the ABC (Australian Broadcasting Corporation), News Ltd.'s, CareerOne.com.au as a producer and lots more.
I am a mother to four year old identical twin girls, who keep me very busy. On top of looking after the girls, I have finished a master's degree in project management and keen to graduate, I blog on my blog "Mummy to Twins", I attempt to keep the house clean and tidy, and I try to fit in some me time as well.