Mother-In-Law Becomes Surrogate For Her Own Grandson!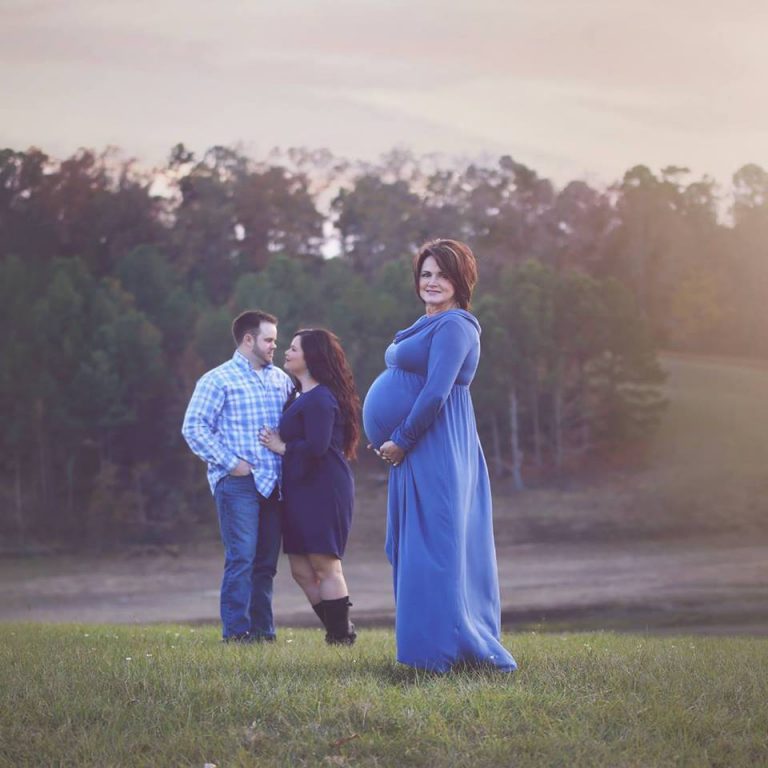 Mother-In-Law Becomes Surrogate For Her Own Grandson!
A 50 year old woman gave the ultimate gift to her son and his wife by offering to carry their child!
Patty Resecker, from Texarkana offered to be a surrogate for her daughter in law as she was unable to carry her own child.
Daughter-in-law Kayla Jones, 20 explained that a benign tumour was found in her uterus when she was 17 years old for which she had to go undergo a partial hysterectomy. Although she dint need to have chemotherapy, Jones was told she would never be able to have her own children.
"When you're 17, it doesn't hit you as much that you can't have children," she said. "You've got prom and dates, what kind of cars people are driving, you know, that kind of teenager stuff. Then you fall in love and get married and say, 'OK, I'm ready to start a family,' and it all comes back around and hits you again."
That's when Resecker stepped in to have her own grandson Kross who was born on December 30th lat year. "It's their baby; I was just the valet," she joked in a recent interview.
"I kept seeing Cody and Kayla kind of get sad and think, 'What's our next step?'" Resecker explained. "I told Cody and Kayla that I would do it if I can."
Initially Resecker didn't think it would be possible to carry her grandchild as she was already menopausal.
But they discovered she could have hormone injections for her first trimester that would keep her and the baby in good health, and after successfully becoming pregnant through IVF, Jones, a nurse, helped administer the injections daily.
"One of the benefits of having someone very close to you carry is I could go over there almost every day if I wanted to and talk to Kross and feel him kick, and feel really involved," Jones explained. "If it were a stranger, especially a stranger that lived far away from me, we wouldn't have had that experience."
"Mother-in-laws tend to overstep, but Patty is definitely not like that," Jones said. "She's been so great making me feel like he's mine, even though I didn't give birth to him."
What an absolutely
beautiful story
and such a generous gesture from Patty! Congratulations to you all!
 Images: Facebook