Mum Angry At Sister In Law For Getting Tattoo Of Her Kid's Names!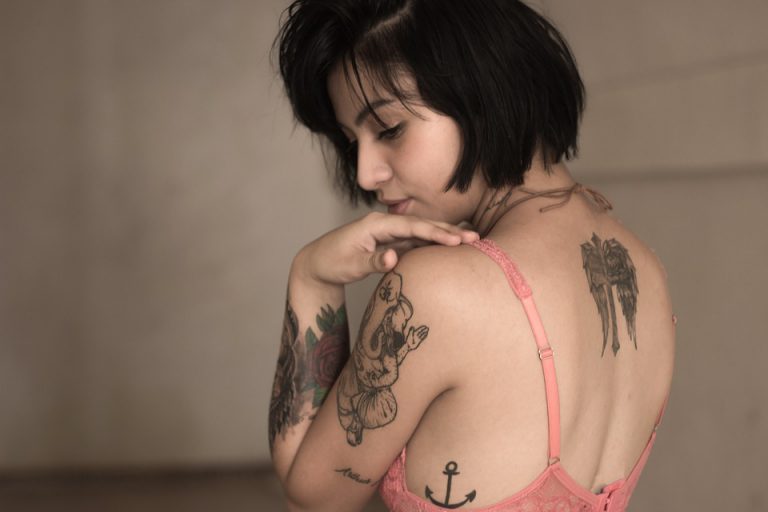 Mum Angry At Sister In Law For Getting Tattoo Of Her Kid's Names!
Getting a tattoo of someone's name on your body usually indicates a close relationship with them. Whether it's your partner's name, your parent's or your child's you wouldn't just get a name inked on your body if it didn't mean a lot to you.
When it comes to children's names the honour of having those on your body is often left to the parents or a close family member. But what happens when someone goes and gets your kid's names permanently tattooed onto their bodies without asking you first? And do they even need to get your permission or is it their body and therefore their decision?
One woman was livid when she discovered her sister-in-law, whom she has limited contact with, went out and got her kid's names inked onto her body without consultation. Her feelings of anger are conflicted as she isn't sure whether she has a right to be upset or not.
The mum explained on REDDIT that she found the tattoo "disturbing" and was upset because she had no idea it was going to happen.
I was so mad when I saw the tattoo that I told my husband I wanted to cancel our upcoming vacation to see her (and their grandparents). I have been taking my anger out on him, which is probably unfair but I feel his lack of communication with them leads to this kind of crazy. AITA because I think tattooing my kids' names on her body is weird? Am I supposed to feel flattered? I feel like if anyone is going to tattoo my kids' names on their body is should be me or my husband!
In an updated post the mum said she didn't cancel the vacation and won't. It just makes me want to not see her.
Images: Pixabay