This Mum's Hilarious Video Nails the Difference Between Your First Pregnancy And Every Pregnancy After That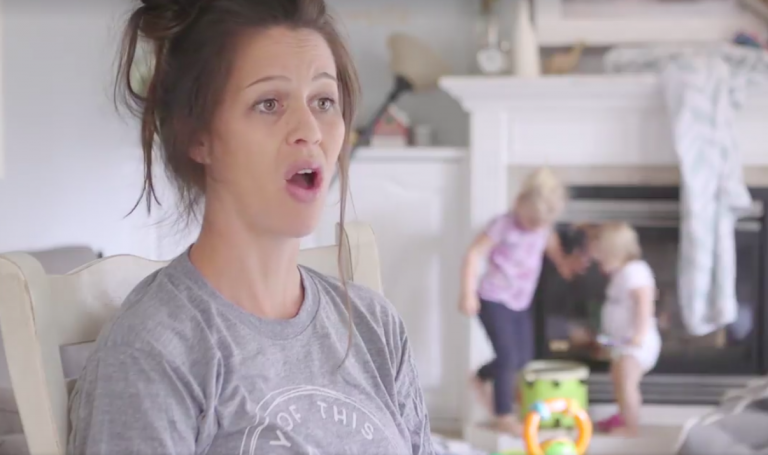 This Mum's Hilarious Video Nails the Difference Between Your First Pregnancy And Every Pregnancy After That
Do you remember your first pregnancy? Or rather, do you remember all the spare time you had to read and research and worry and nap and decorate and organise all the things?
The stuff that we thought was super important the first time around didn't really seem all that necessary during our subsequent pregnancies. Not to mention that most of our time is now spent running around after our other children! Who has time to figure out what sized fruit our growing baby is this week?
Mum blogger Esther Anderson over at Story Of This Life knows this all too well. She's currently pregnant with her third little girl and has created a funny video to show just how different this pregnancy is from her first.
Birth plans, avoiding caffeine, all the best pregnancy tracking apps, weekly bump photos, special cots that modify as baby gets older, all those best-laid plans and intentions get thrown out the window for Esther's second and third pregnancies as she just tries to get through the day with her older children.
For example, with her first pregnancy, a beautifully put together Esther reveals that she's tried all the natural ginger-based morning sickness products on the market.
In her third pregnancy, a more dishevelled Esther has come up with a different way to deal with morning sickness.
"Oh I feel like crap, but I've gotta keep the other ones alive, so…" she says, gesturing to the mini garbage bin strapped to her chest.
Esther's hilarious video absolutely nails what it's like dealing with our subsequent pregnancies. After all, once we have our first child, we're no longer rookies — we've done this before and the experience is no longer as new and exciting as it once was.  Also, seasoned mums just don't have the time we had before our first was born.
Watch her viral video here:
Source: Facebook/Story of This Life