Nailed It! Mum Hilariously Tries To Replicate Coles Unicorn Cake!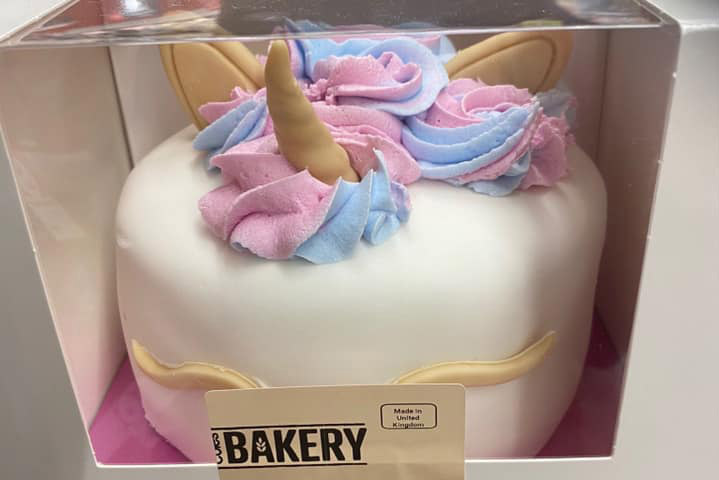 Nailed It! Mum Hilariously Tries To Replicate Coles Unicorn Cake!
When a mum saw a unicorn cake at her local Coles she decided to try and replicate it. Sounds simple enough, what could possibly go wrong? Well, judging by the after pic…plenty!!
Coles shopper Laura shared her hilarious baking fail on the Coles Facebook page after trying to make her own version of the $25 unicorn cake.
The 'real cake' features a delicious concoction of baby blue and pink icing on top with ears, a horn and decorations around the side all on top of a bed of white fondant.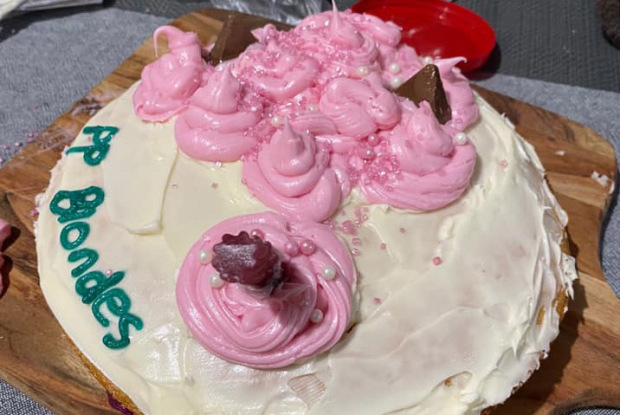 The mum thought it would be easy enough to replicate using a good old cake mix and icing. Ummm…the photo above speaks for itself really. She shared the snap of her creation to Facebook group Coles and all we can say is, 'good try!'
The cake looks flat and is covered in icing, not fondant and the horn looks to be a piece of raspberry liquorice! Hahaha! She attempted the swirls of the unicorn's mane, but the results look like something else entirely.
Instead of binning the cake, the mum took to Facebook to share her hilarious creation saying: "We were pretty sure we could buy a packet mix from Coles and replicate the Unicorn cake.I personally think the resemblance is uncanny."
Her attempt garnered a lot of positive comments and words of encouragement from fellow parents and bakers alike . Many of them were just happy to see someone giving it a go. The best comment however has to go to this person who simply said,  "Nailed it."
Indeed!
Images: Facebook