This Nanny Ad Is So Extreme That Even Mary Poppins Doesn't Have the Necessary Qualifications!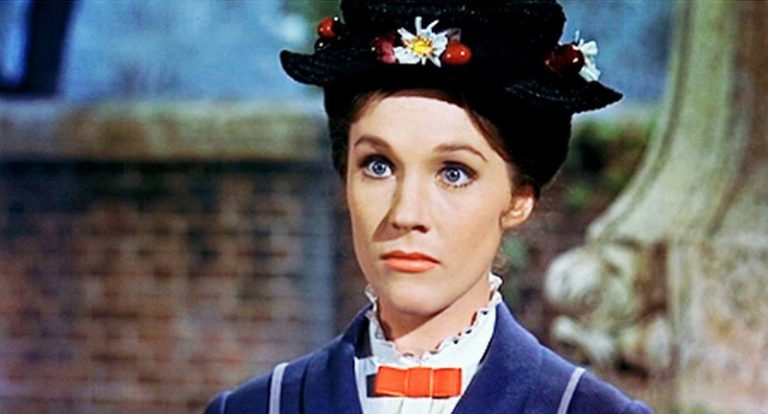 This Nanny Ad Is So Extreme That Even Mary Poppins Doesn't Have the Necessary Qualifications!
While I've never had the need nor the means to hire a live-in nanny for our children, I can imagine it would be a difficult task finding a suitable one. I mean, it's hard enough to find a babysitter for a few hours! Imagine trying to find the right person to move in with your family and spend almost every waking moment with your children!
And there are always qualities that you would want to see in your childcare provider, like a kind and caring nature, first aid certificate, the ability to find lost shoes quickly and a current (and clean) driving license. We all want our children to be safe and happy, but how far is too far in our expectations of a potential nanny?
One couple from the UK have caused a bit of a stir with their over the top advertisement for their new nanny. Their requirements for the position are so extreme that even Mary Poppins wouldn't stand up to their scrutiny!
The couple posted their advertisement for a live-in nanny on UK-based site Childcare.co.uk, which is sort of like a Yellow Pages meets Gumtree resource for connecting nannies, au pairs and babysitters with families.
We are a friendly family of six with 4 children ages 2, 5, 7 and 15. We split our time between 4 residencies, which include London, Barbados, Cape Town and Atlanta.
We are looking for a highly qualified nanny who has a degree in child psychology, no children of their own and a minimum of 15 years of nannying experience.
The candidate must be willing to work six days a week, 7am to 8pm. We have four homes in London, Barbados, Cape Town and Atlanta. The applicant therefore must be comfortable with flying regularly, as they may be required to travel internationally up to three times a week, depending where the children are.
I feel it is best to be upfront – the role is demanding. Our children are home-schooled and require constant attention and supervision, even when they are with their teachers. We'd like our nanny to participate in lessons where appropriate, to help further their studies outside of the classroom.
We'd prefer our nanny to eat with the children at every meal, which will be cooked for them by a Michelin star chef, however this isn't mandatory. We have multiple cars including a Porsche, Range Rover and Maserati which are available for the candidate to use – we expect the nanny to run errands and take the children to various daily appointments. A clean UK driving license is a must.
My husband and I are often absent due to work and social commitments, but when we are home we like to have time alone with our children. Therefore, there will be periods where we ask our nanny to take leave to allow us to have quality time as a family.
We do not mind what the nanny does with their free time, however binge drinking or drug taking will not be tolerated and will result in instant dismissal.

Ideally our nanny will be trained in self-defence, however if the right candidate doesn't already have this training we will provide and pay for it. This is non-negotiable.
We wish to find the perfect nanny for our family and its vital that our children like the successful candidate. Therefore, there is a non-negotiable 2-week paid provisional period, where the nanny is required to live with us in one of our homes, so we can test the water!
We are offering a salary of £100,000 per annum and require an NDA to be signed as well for privacy reasons, please no time wasters. The successful candidate must have all the above as we are keen to find the perfect new addition to our family!
Oh my giddy aunt!
I'm sitting halfway between saying hell NO and hell YES give me 161,945.00 dollarydoos to swan about the world eating Michelin starred meals and driving a Maserati. Goodness fuck.
The nanny doesn't have to cook or buy food, doesn't have to pay for a place to live or any of the bills that comes with that, and is given use of their luxury cars with none of the financial responsibilities of them. Yes those are long hours, and yes the applicant can't really have a life outside their employment but holy shitballs $162 thou with no living expenses to look after four kids? I have four children of similar ages, I do all that stuff for free!
Apart from being hideously under qualified I wouldn't take this job anyway. I do crazy shit on the regular, and something tells me that this couple wouldn't jive with that.
What do you think? Would you meet the qualifications of this position? And would you take the gig if you did?
Source: Disney and Childcare.co.uk