Are Honey Birdette's Posters Too Raunchy to be in Shopping Centre Displays?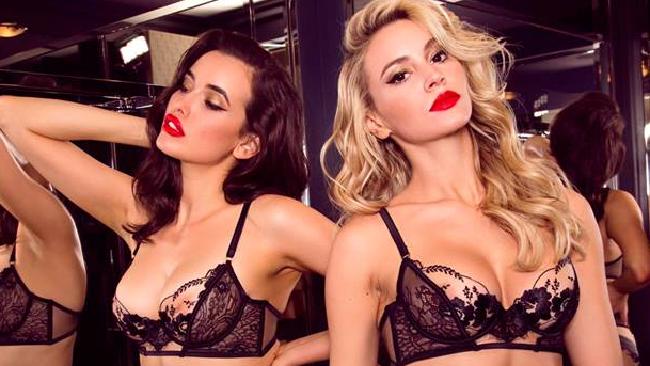 Are Honey Birdette's Posters Too Raunchy to be in Shopping Centre Displays?
It's not the first time
Honey Birdette
has been in trouble and….it probably won't be the last. According to 
this story
on news.com.au this image from their latest campaign has been banned from their store window displays.
If you've been living under a rock for the past ten years, Honey Birdette is an upmarket lingerie store that is a little edgier than what you would find in Bras 'n Things or Myer. Venturing inside you will discover expensive, quality pieces mostly in white, red and black and a full collection of adult toys discreetly displayed at the back.
And for nearly ten years now, owner and creator Eloise Monaghan has been battling complaints about her images which feature women's breasts that have been deemed just too raunchy.
The featured image has been banned by the Australian Ad Standards Bureau for breaching Section 2.4 of the Code which states that  "Advertising or Marketing Communications shall treat sex, sexuality and nudity with sensitivity to the relevant audience".
The campaign consists of 7 different photos that appear in their range of stores across Australia but this particular one has been banned as it exposes minors to "inappropriate marketing" by using "highly sexual images".
The problem, once again, is the humble nipple. It seems you can show men's nipples, but heaven forbid we show a woman's nipple.
Monaghan is exasperated and feels it is ridiculous. "Are they standing there with a magnifying glass looking for the nipple?" she said in an interview with news.com.au.
It's this same group from Adelaide … they've vandalised our stores and abused our girls [who work in the store].
They hired a space [that is available for busking] outside the Adelaide store to protest recently".
"At first, I was sad that my kids were exposed to these images so young, but I think I'm just angry now that I have been forced to discuss some very adult themes with them way before their time and this company has complete disregard to what they force the public to see!"
Monahan said, "I don't really care what these particular groups think — we're empowering women," she says.
"We're entering a particularly conservative time where girls are being made to cover up and it's not okay."
"It feels like we take a step forward, then we take two steps back.
"There are plenty more issues out there that are worth fighting for … we should be making more progress than this in 2017".
Sounds like a storm in a B-Cup to me.