Say HelloTo The Next Big Beauty Trend…Wavy Brows!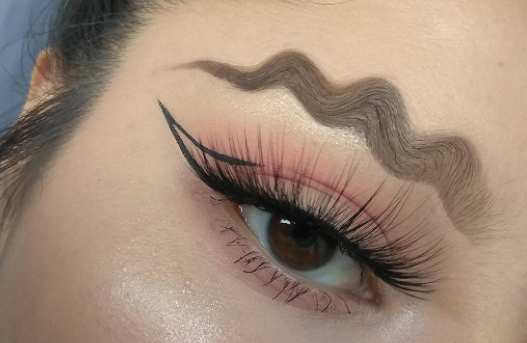 Say HelloTo The Next Big Beauty Trend…Wavy Brows!
I love a good beauty trend just as much as the next person but some of them really leave me scratching my head. Remember the feather brows…
Yeah, they totally had me spooked out. Looking at them makes me feel like I'm staring into the eyes of a barn owl! Or how about the barbed wire brows which are basically how we all wake up in the morning…
Yeah…no thanks!
A new brow trend has surfaced on social media and it's even stranger than the two combined- wavy brows! The aim is to make your brows look like a slithering snake or inch worm. It's all about precise application of a brow pencil to perfect this baffling new trend.
Since then a number of beauty bloggers and make up artists have attempted the wavy brow and have given it their own feel by adding colourful squiggles and lines to further enhance the look.
What do you think? Is it something you may try for your next date night or girl's day out? I think the jury is still out on whether we can call it a 'beauty trend' just yet, after all we haven't seen a single Kardashian rocking it yet!
Images: Instagram