The Surprising Advice I was Given from a Nutritionist Regarding Weight Loss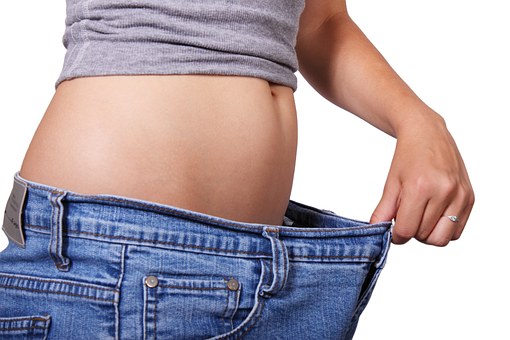 The Surprising Advice I was Given from a Nutritionist Regarding Weight Loss
So, I bit the bullet a while back and asked my doctor for a recommendation for a good nutritionist. 
And the reason I did it was because I was confused as F*CK over what I was supposed to eat, how much I was supposed to eat, and how often I was supposed to eat it.
I'm not an idiot. I knew what constituted healthy eating. I knew the nutritional value of fruit and vegetables. That low-fat products could mean high sugar. I knew that carbs were bad. Protein was good. I knew that low GI foods kept the hunger pangs at bay. I knew that sugar was bad. I knew that high fat and processed foods were bad. I knew what constituted a healthy snack and I knew what junk food was. I had a handle on ALL that shiz.
And it wasn't like I had a lot of weight to shift either. In fact, it was just a stubborn last two kilos that I Could. Not. Get. Rid. Of.
The problem was all the conflicting advice I was getting. And most of that advice, oddly was that I wasn't eating enough. I was doing weight training 5 or 6 times a week at the gym and my trainer told me to have a pre-workout energy drink, a post-workout recovery drink and to consume 5 serves of protein a day in the form of lean meat or protein shakes and to snack often to "keep my metabolism going". I was doing all of that with no results.
So I threw my hands up in the air out of utter frustration and got in touch with this nutritionist. She emailed me a questionnaire to complete before I went and saw her with instructions to keep a strict food diary for a week. Fear struck my very core as I contemplated what sort of beating I would take when she learned about my daily wine consumption.
And my diary was pretty boring; Protein shake for breakfast, protein bar for lunch, celery stick with 1 tbsp of peanut butter for a snack in the morning, apple with a small square of low-fat cheese for an afternoon snack, protein shake in the afternoon, lean meat and vegetables for dinner. And…several, one glasses of wine each night. Shhhh!
I was convinced I knew EXACTLY what she was going to say: "Ditch the wine, idiot".
To my utter surprise, she did not. What she did say was that I was eating too much and that the extra protein via the shakes was not just a waste of money but it was a waste of calories and ditto for the snacks. Apparently we don't 'need' snacks. Ever. She also said that the pre-workout drinks and the post-workout drinks were also a waste of money and calories and that there was zero scientific proof that they helped to burn fat and that the human body is only designed to consume a certain amount of protein and any extra is either going to turn into fat or get pooped out.
Then she leaned across the desk and said "do you want to know the number one and EASIEST way to shed those extra kilos?" Um, hells yeah! She said, "fast two days a week".
I groaned and said noooooooo. I can't. I suffer from low blood sugar and I'll feel dizzy and sick and horrible and get headaches. She smiled and said fasting doesn't mean having nothing, it means less than 600 calories for the entire day. That can be soup or vegetables or porridge or even one bloody slice of pizza if that makes you happy but if you suffer from low blood sugar you should be chucking in a slice of apple each time you eat those calories. She said, trust me. Try it.
I thanked her and I drove somewhat dejectedly home having hoped that her advice would be to tell me to eat MORE but I was determined to give this fasting a shot. I decided I would have a red hot crack over the next two days and gulp, skipped the wine those two nights while surviving on 3 small portions of porridge each day. And BAM. Two kilos down. Job done. She was right!
After that I went back to eating normally (which was similiar to before but skipping the extras as she'd suggested) and happily I kept it off. The good thing is that I could have the odd indulgent meal like a double cheeseburger and onion rings or pizza, maybe once a fortnight and the weight still stayed off. And because I only had those two to lose, I only had to do it one time until…..
returning from holiday where I ate like a greedy piggy the entire time and put those two kilos + back on but two days of fasting and it was gone again.
I won't lie. It's not a fun two days. I'm a little crabby to be around and I don't exercise on those days but it's not nearly as bad as I thought it would be and is in keeping with the popular 5:2 diet which I never took any notice of. Even Pete Evans is spruiking about eating this way now (not normally someone I would take advice from but he does look pretty damn fine).
So, although this might not be suitable for everyone (for example if you had a highly physical job where you couldn't afford to be a bit light-headed two days a week), it DOES work. And it is easy.