"Nobody Gave Us Cash as a Gift": Bride Left Hurt and Angry After Engagement Party Gift Debacle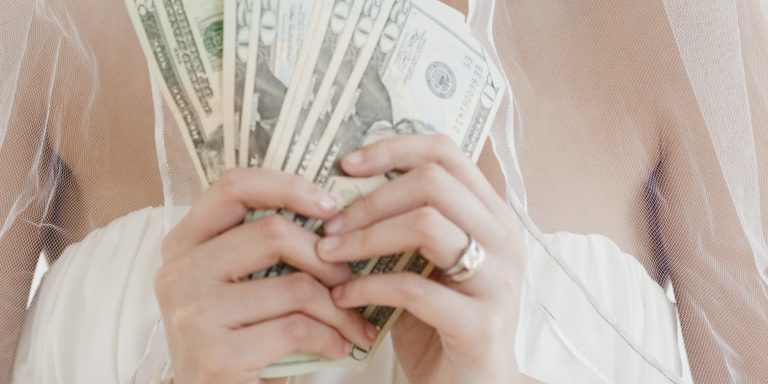 "Nobody Gave Us Cash as a Gift": Bride Left Hurt and Angry After Engagement Party Gift Debacle
An angry bride has taken to a popular wedding planning forum to bemoan the lack of cash gifts at her engagement party, even having the nerve to contact her guests after the event, rudely asking at what point her request for money was miscommunicated to them.
Now, there is nothing wrong with requesting a wishing well at a wedding. In fact, most guests would be only too happy to contribute financially to a young couple starting out in lieu of some boring homewares. This isn't the 1950s when a toaster was a preferred wedding gift, these days people are scrimping and saving for house deposits and putting themselves through university. Money is always a most welcome and much-appreciated gift.
However.
This bride's post requesting suggestions and support from Reddit's Wedding Planning community is a whole nother level of entitlement. The bride, perhaps in a moment of self-reflection and shame, has since deleted her account, but her words remain as a solid reminder that some people's expectations are on a completely different level to the socially acceptable norm.
I guess this is what "not having a filter" looks like.
Unsurprisingly, her post was met with quite a bit of negativity, with many responses shocked at her ungratefulness.
"I think you sound extremely entitled and owe your friends an apology," wrote one commenter.
"If someone texted me demanding to know why I hadn't given them money, I'd assume that they didn't actually want me as a guest, just my wallet. And I'd entirely skip the wedding or any future events," wrote another.
"Is it really hard to be grateful? I'm sure you don't have to waste your time "disinviting" people. If I were in their position, I wouldn't show up at that point anyway."
I do believe that is exactly what might be in this cash grabbing bride's future — a wedding with very few guests in attendance. What do you think?
Source: Reddit/Wedding Planning