Offspring season 5 sneak peak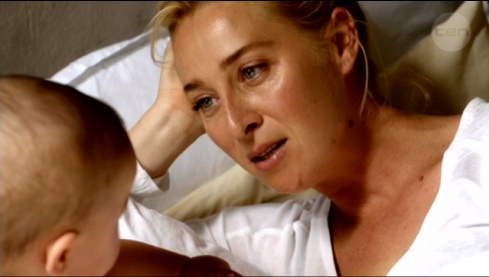 Offspring Season 5 sneak peak
Offspring Season 5 will begin next week and we've all missed Nina especially after leaving last season in such a highly emotional way.
Last season when Patrick was killed off the season finale saw Nina give birth to their baby and ponder what the future will hold. We were all in shock when Patrick was killed off and the highly emotional season finale saw all of us in tears.
This preview of the new season will see Nina six months down the track and exactly what has taken place since she left the hospital. Will you be watching? A lot of viewers vowed not to return this season after Patrick's death.
It seems that in true Proudman style the family has rallied to look after Nina and Billie seems to be living with her too.
Asher Keddie who plays Nina Proudman talked about the new season to News:
"It felt like the timing was right. To see the sisters try and find their way to a place of relative emotional maturity is a battle for them but with the support of each other it becomes really the great love affair of this series," Keddie told News Corp Australia.
"It's been really fulfilling to play that out with Kat. We've had a really wonderful time together.
"There's so much joy in this season five, although people I suspect will be wondering will we because of how we left it. That's understandable, but for me out of all the seasons there is the most joy in this one, funnily enough and the most hope.
"It's really life-affirming because of what happened, because of that huge loss," she said.
"People have said for years `never work with children or animals' but I couldn't disagree more. I've had the most fantastic time working with a baby on set because you just never know what you're going to get. The challenge of that is wonderful as an actress … it's really good for you," Keddie said.
"You just have to be on your toes. If the child is teething, or hungry, or tired or just doesn't want to play that particular day in a scene, you've gotta go with it. The scenes inevitably shift somewhat but I just found that really exciting. I've had a really good time doing it."
We can't wait to see what this season holds!