Parents Urged to Return or Dispose of 6 Types of Crayons Found to Contain Asbestos Traces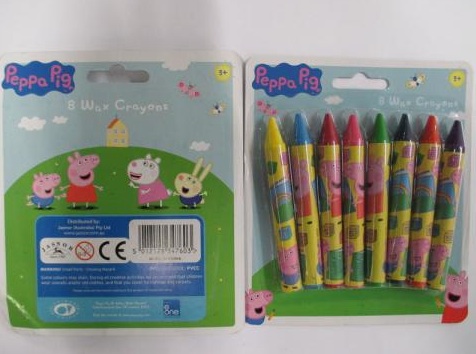 The Australian Competition and Consumer Commission has issued a statement advising consumers who have bought any of the six types of crayons pictured below to return or dispose of the crayons, after the imported products tested positive for traces of asbestos.
According to the ACCC website, consumers with any concerns should return or dispose of the crayons. You can:
place the crayons in a plastic bag (ziplock or sealed with a knot) or in their original packaging and return to the supplier. Ask the supplier for a refund or replacement
take the crayons (in a bag or their original packaging) to an authorised asbestos disposal facility. Find your nearest licensed asbestos disposal facility by searching on the ASEA website (link is external).
It is the law that any materials containing asbestos must be disposed of at licensed facilities.
However, there is not a product recall in place for the products, as the ACCC does not believe the toxic crayons pose a safety risk.
"The ACCC does not believe that traces of asbestos in crayons presents a safety risk to consumers because the asbestos is fixed within the crayon wax, which reduces the risk of inhalation or ingestion."
Whilst the ACCC urges families not to panic, this is certainly information that is worthy of sharing with your family and friends on social media.
For more information – visit the ACCC website here