Redefining Masculinity: What to Do if You Suspect Your Partner Has Depression or Other Mental Health Issues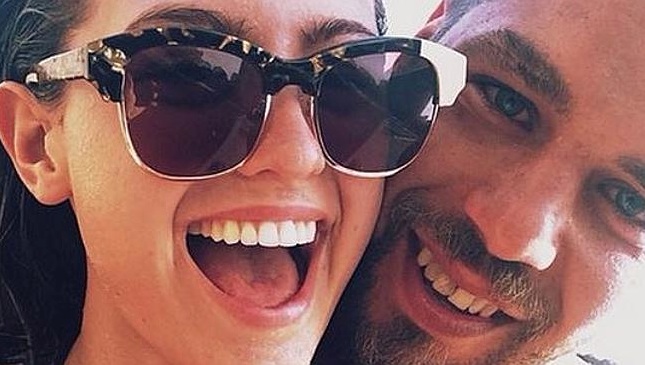 Image: AFL's Lance 'Buddy' Franklin and finace Jesinta Campbell  source Instagram
Redefining Masculinity: How We Can Help Men with Depression
Social media messages of support are flooding in today for Lance 'Buddy' Franklin in the wake of the news that the AFL superstar is battling mental health issues. Coming just a day before this year's RUOK day, (10th September) in which Australians are encouraged to make the time to ask family/friends and colleaugues that they may have concerns about 'R U OK,' the revelation that even friends closest to Buddy had no idea of his recent personal struggles, highlights the inherent difficulties and stigma faced by those dealing with depression.
As the BeyondBlue website explains:
In general, men tend to put off getting any kind of help because they think they are supposed to be tough, self-reliant, able to manage pain and take charge of situations. This can make it hard for men to acknowledge they have any health problems, let alone a mental health problem.
Despite depression being very common (in fact 1 in 8 men experience it at some stage of their life), men in particular can struggle with the perception that their condition and symptoms are at odds with what society perceives as manly and macho. This of course leads to further feelings of marginalisation, lack of support, negative stereotyping and misunderstanding – often exacerbating the condition and the feelings of isolation.
Concerned about someone you know? Read more about the signs and symptoms of depression in men on the Beyond Blue website.

To better support those suffering from mental health issues – we must understand them better as a community. We must break down the stigma attached to it – and we must congratulate and applaud, as well as support those, that step forward and publically acknowledge their struggles with mental health issues.
Beyond Blue chairman and former Hawks president Jeff Kennett said Franklin's bravery to reveal his battle with mental health issues had the power to save lives.
Indeed, men like Franklin and Geelong player Mitch Clark are helping to redefine our perception of masculinity and strength –leading by the example, that it is ok to say you need help.
Follow Mitch Clark on Facebook here
Mitch Clark regularly shares candid posts on social media, detailing the darkness and despair of depression, in a way that resonates with people on a very personal level. His ability to reach out and put into words, what it means, and how it feels to suffer from mental health issues, are immeasurably powerful in their ability to help others realize that they are not alone.
Tomorrow is RUOK day. For practical tips and helpful advice on talking to someone you think may be suffering from depression or other mental health issues and how to ask them visit the RUOK website.
Need help now? Call Lifeline 13 11 14