These 'Professional' Family Photos Are Going Viral For Hilariously Obvious Reasons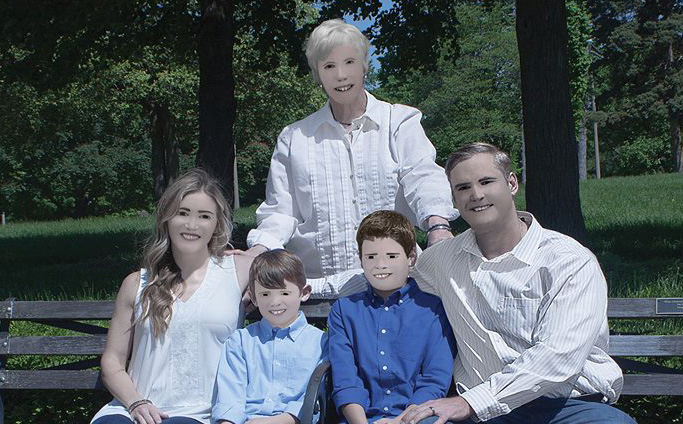 These 'Professional' Family Photos Are Going Viral For Hilariously Obvious Reasons
When you pay someone to take photos of your family, you assume a certain level of professionalism of your photographer. You know, someone who actually knows what they are doing behind the lens. Someone who will take some beautiful photos of your loved ones with a high-quality, professional, timely result.
You don't expect the photos to come out looking like you and your family are made of plasticine.
Pam Zaring shared the long-anticipated images that she commissioned from a local professional photographer to her Facebook.
There's that word again — professional. I keep bringing it up because the photographer's work is anything but!
Pam's beautiful family photos have hit supernova-levels of sharing. Because they really are that good. She explains:
"Ok. This is NOT a joke. We paid a photographer, who claimed to be a professional, $2-250 for a family photo shoot. Please see these FOR REAL photos she delivered to us… She said the shadows were really bad on the beautiful, clear, sunny day and that her professor never taught her to retouch photos."
From the complete dehumanisation of the family's faces and necks (but not hands or bodies!) to the strange background editing extending the scenery abnormally due to overuse of the cloning tool, these photos are hilariously awful.
The grey humanoids sport squished noses and everyone has meth teeth.
Mysteriously, the family's ears were left entirely unretouched…

Poor Nanna hasn't even got the same sized eyeballs.
The photographer strangely opted to make the bench appear longer but made no attempt to hide the fact.
OMG, I'm going to need a minute. I have so many questions.
'Why?' is a good place to start. Also, 'Could you not have given the dogs the same absurd treatment too?'.
"I literally have not laughed this hard in YEARS!!!!! You can't make this stuff up…..again, this is NOT a joke – final product," the mum of two declared.
In case you were wondering, Pam and her gorgeous family don't actually look like that.
Well, maybe her mother-in-law does, we can't be certain.
If the professional photographer hasn't figured it out by now, then the hell with it. It's time to give up.
Source: Facebook/Pam Zaring