Purplebricks Is the Disruptor to the Real Estate Industry That Will Help Sell Your Home and Save You Money!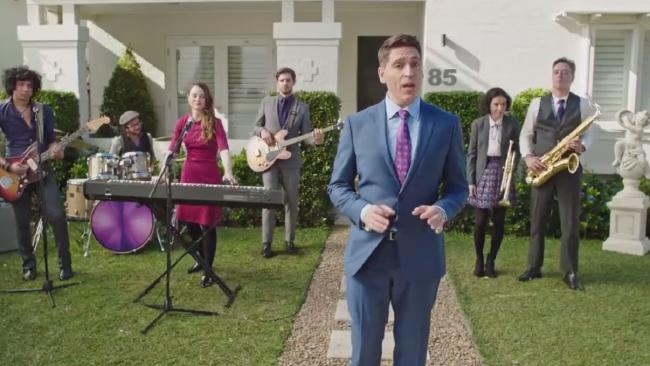 Purplebricks Is the Disruptor to the Real Estate Industry That Will Help Sell Your Home and Save You Money!
At a time when everything around us is being disrupted, from the way we travel to the way we shop we now have a new way to sell property thanks to the innovative team from Purplebricks.
Launched in the UK in 2014, Purplebricks charges homeowners a flat fee of $4,500 which includes all marketing costs to sell their home. The company says on average, Aussie homeowners will save $11,500 under its model.
Up until now we've gone down the road we've always known when it comes to selling our homes. Purplebricks is different in that it is a tech based model which provides the peace of mind of a fixed-cost which benefits both vendor and buyer. The company has launched in Melbourne and Brisbane with 50 local property experts and a substantial marketing budget to spread the word.
Purplebricks offers a totally transparent model which gives both vendors and buyers more control of the selling and buying of their property. With the one off flat fee to sell their home through Purplebricks, vendors are provided with professional photography, descriptions and floor plans, advertising on realestate.com.au, domain.com.au and purplebricks.com.au as well as auctions, viewings and open days.
Purplebricks is a disruptor to the real estate industry much like Uber has been to the taxi service. It gives the power to the people with a rate that is significantly cheaper than its competition.
Where Purplebricks differs is that it gives home sellers a bespoke online platform, which allows them to track the sale of their home at all times. The 24 hour access to the app and phone line allows sellers to ask questions of potential buyers, respond to queries and receive offers the moment they are made. You can potentially list your house for sale one day and start receiving offers straight away. The beauty of Purplebricks is that the seller is in control of queries, bids and offers. The agents from Purplebricks are also on hand to organise all open for inspections and any other viewings.
When I asked Purplebricks CEO and co-founder Michael Bruce why he chose Melbourne to launch his company he said "Simply because this city loves real estate. I mean I've never seen anything like it." He went on to say Brisbane was the obvious second choice as the market is so vastly different there.
Michael said his model was uniquely different to what is currently available. "The key thing for us is we've now spent four-and-a-half years building great technology to help customers through the process, which makes it a whole lot more convenient and transparent," he said.
Purplebricks provides support in the form of enormous investment in advertising and marketing so the agents can be productive rather than canvassing for new business. "Agents are concentrating their efforts on what they do best, which is getting more properties on the market," he said.
So what can Purplebricks offer you that other real estate companies can't? Simple- a low fixed pricing model, transparency and credibility. Michael Bruce spoke specifically on how there are no hidden fees with his company. A one off payment includes all your signage and advertising for your property. And what I loved about this concept is that you can pause the process at any time. If you feel the market is not quite right to sell you can simply stop everything and pick it all up when you're ready to sell again.
Would I use Purplebricks? Absolutely! I love that it's so transparent. As a busy parent I really don't have time to compare agents and see who can get me the best deal to sell my house. It's a one off flat fee regardless of how much my house is worth and they do everything for me! Pair that with the fact they are on call pretty much 24/7 and it really is the easiest way to sell your home. And if you're a control freak like me then you'll love the fact that Purplebricks allows all offers from potential buyers to come straight to your inbox. No more wondering if the agent did in fact disclose all offers to you!
To find out more and see if Purplebricks is for you then follow the links on their easy to navigate website right here.
*The Purplebricks story was a sponsored post but all opinions voiced are those of the writer.