"Ridiculous" Red Swimsuit Sparks Hilarious Online Commentary Over Impossible Beauty Standards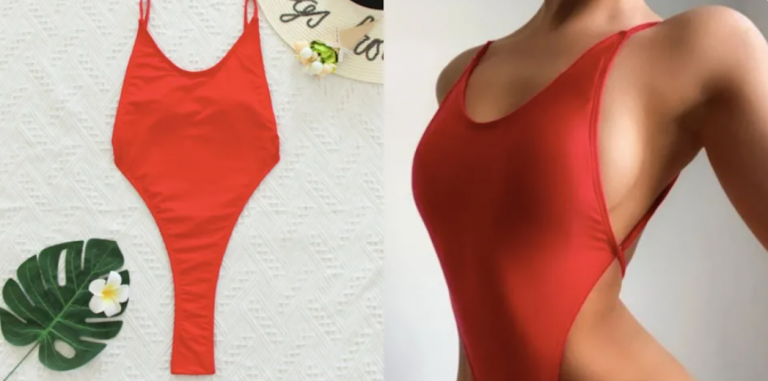 "Ridiculous" Red Swimsuit Sparks Hilarious Online Commentary Over Impossible Beauty Standards
A red $11 swimsuit with an enormous expanse of fabric stretching from the breasts to the vulva has been hilariously mocked online after being shared on Twitter.
Asking the question most of us are likely thinking while gazing at the flimsy stretch of red spandex, author Alanna Okun posed the question: "what is my body supposed to look like?"
what is my body supposed to look like…………………… pic.twitter.com/8Eo1fgRSxY

— alanna (@alanna) June 7, 2021
Further inspection of the swimsuit at online fashion retailer Shein revealed just how little fabric there was in the back, prompting gasps from the person writing this very article. Imagine having the rig to pull this off!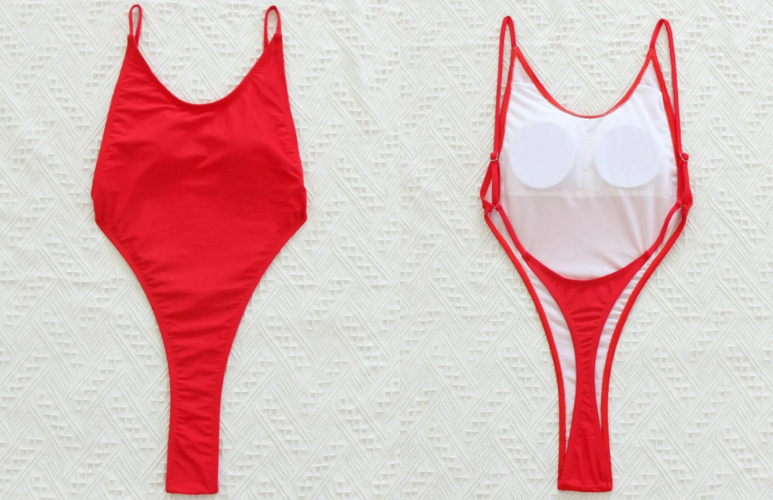 Okun's tweet was quickly met with agreement as the image circulated via Twitter, earning more than 41,000 likes.
Hilarity soon ensued.
I found it on a model and I just… The punishment we put our poor crotches through pic.twitter.com/I0EZ8MGmTw

— 13 going on 40 (@GothestSloth) June 8, 2021
The ideal female body pic.twitter.com/H3kzE67IiD

— Zak Washburn (@Washbuns) June 8, 2021
I want a girl with a short skirt and a loooonnnnnnnnnnnnnnnggggggggggg vulva

— Lindsay King-Miller (@AskAQueerChick) June 7, 2021
I'd be like flappy bird in that

— Rachel Hawkins (@ourrachblogs) June 8, 2021
Why even have a bottom part if it's just gonna be wedged up everywhere and you can't see it anyway? 🤷🏻‍♀️ (also, ouch)

— designergirl (@designergirl) June 8, 2021
My boobs would stick out of the leg holes, is that the idea

— Jessica Ellis (@baddestmamajama) June 8, 2021
My downstairs kitty cat just shrieked 😳

— Red (@Redpainter1) June 8, 2021
LAP= Long Ass Pussy

— Katia Yaga🗽 (@kadska) June 8, 2021
this ain't a covid mask for elephants ?! https://t.co/jzTL41rBMv

— shelby belby (@shelbytheclown) June 8, 2021
Dude my labia would be on full display are you kidding me?

— Joss Da Boss (@Smoothsinger317) June 8, 2021
We're absolutely positive that the seven women with the figure to rock this red swimsuit would look amazing in it.
Source: Twitter/ Alanna Okun