School Suspends Six Year Old Over Imaginary Bow and Arrow Game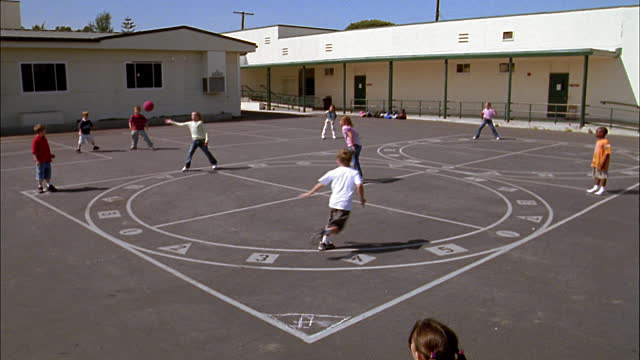 A six year old in Ohio has been suspended for doing something all young children are encouraged to do- imaginary play.
The first-grader was given a three-day suspension last week after he pretended to shoot a fellow student with a bow and arrow, a newspaper reported.
"I have no tolerance for any real, pretend or imitated violence," a letter from Principal Joe Crachiolo to the boys' parents said. "The punishment is an out of school suspension."
The parents of the six year old, Matthew and Martha Miele told reporters that their 6-year-old son was just imitating a Power Ranger during recess at his school, Our Lady of Lourdes in Cincinnati on Thursday.
"The punishment is so severe in this it's hard as a parent to try to make this a teachable moment for our kid so we can move forward in a healthy manner," the father said.
The first-grader was playing with friends outside when a teacher noticed he was imitating the act of pulling a bow and arrow. She then went and told the principal, who subsequently called the boy into his office. The boy proceeded to tell the principal that he was in fact pretend playing with his friends.
"I think he's a good principal," the dad said. "I just think a bad decision was made."
The mother received news go her son'e suspension while she was at work. Understandably she was quite upset:
"I didn't really understand," she said. "I had him on the phone for a good amount of time so he could really explain to me what he was trying to tell me. My question to him was, 'Is this really necessary? Does this really need to be a three-day suspension under the circumstances that he was playing and he's 6 years old?"
"I can't stop him from pretending to be a super hero," Martha Miele said. "I can't stop him from playing ninja turtles. I can't stop him from doing these things and I don't think it would be healthy to do so."
Matthew Miele said he and his wife have always encouraged their child to use his imagination. It is simply part of childhood to play imaginary games, especially when they mimic what they see on television.
"I don't see anything wrong with the way he was playing," he said.
What do you think of the principal's decision to suspend the boy? Was it too harsh?