Sesame Street Introduces First Afghan Puppet- And It's a Girl!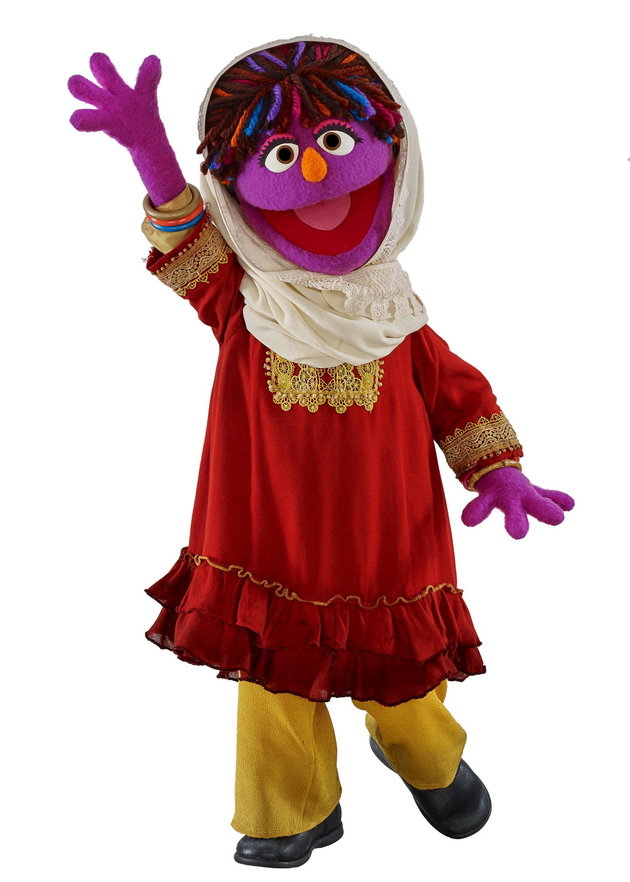 Afghanistan is getting its first home-grown "Sesame Street" Muppet and it's a six-year-old girl called Zari.
Zari, whose name means "shimmering" in the Dari and Pashto languages, is a lively and vibrant girl who will make her debut on the "Baghch-e-Simsim" Afghan local co-production of the long-running show – Sesame Street.
Zari may only be a small girl, but her role is massive.
In a nation where women and children were almost completely excluded from educational opportunities some 15 years ago, Zari's there to promote female empowerment.  Afghanistan now has about five million kids under the age of five and about one-third of them are not in school.
"The exciting part about Zari is that she is modeling for young girls that it is wonderful to go to school and that it's ok to dream about having a career," Sherrie Westin, Sesame Workshop's executive vice president of global impact and philanthropy said.
"It's so powerful that the first Afghan Muppet is a girl," Westin added.
"Part of the power of the broadcast and Zari's potential as a role model is to reach children and parents where they may not have access to other educational content," she said.
Photos courtesy of Google Images.