Simply 12 of the Funniest Social Media Posts About Coronavirus to Help Keep Your Spirits Up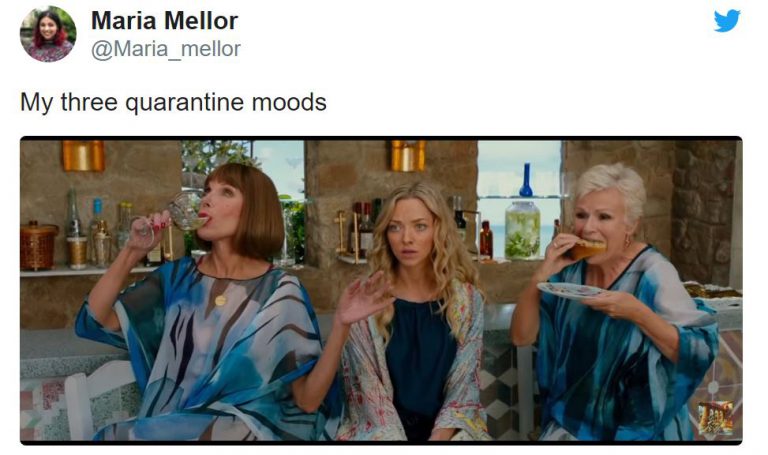 Simply 12 of the Funniest Social Media Posts About Coronavirus to Help Keep Your Spirits Up
There is no doubt that everything kinda sucks right now. Everywhere we look we are reminded of the horrific Coronavirus pandemic, with heartbreaking information and ever-climbing numbers.
Some positivity is happening though, amid all of that overwhelming content. A lot of people are finding the funny side of being stuck at home. Whether they are completely bored out of their minds or they finally have the time to put some effort into their burgeoning comedy career we can't be sure. But what we can confirm is that there are some very funny people out there, and they are the ones keeping us sane throughout this global tragedy.
Here are 12 of the very best social media posts we've come across this week that are guaranteed to make you chuckle. Make sure you have your volume turned up so you can hear the videos. Trust us, it's worth it!
Just doing my bit… pic.twitter.com/a5ER5f0V0E

— Jayne Sharp (@Jaynesharp) March 27, 2020
My three quarantine moods pic.twitter.com/2qOlYpQMSb

— Maria Mellor (@Maria_mellor) March 28, 2020
A house in my hometown is making good use of their quarantine time from r/funny
— La Oreja de Van Gogh (@laorejadevgogh) March 29, 2020
In the park, someone has tried to cheer people up by chalking "You Got This!" on the ground. Literally the last thing you want to hear in a pandemic.

— Frankie Boyle (@frankieboyle) March 29, 2020
When your grandkids ask you about 2020 pic.twitter.com/IQmyCc75Dw

— Olaf Falafel (@OFalafel) March 30, 2020
#thankful pic.twitter.com/K1dIlsHftp

— Manny (@mannnnny80) March 28, 2020
True sacrifice. from r/funny
My husband has been making pancakes and eggs for breakfast every morning and my kids are becoming accustomed to a standard I am not prepared to maintain after he returns to work.

— Anecdotal Birthcontrol (@AnecdtlBrthCtrl) March 25, 2020
Jon Hamm and I were set to have our beautiful wedding this April. However, due to the coronavirus, we will be postponing the celebration of our love. I'm heartbroken. My apologies to our friends and loved ones. Do not ask Jon about this he's busy

— grace spelman (@GraceSpelman) March 15, 2020
Stay safe, everyone!