Six Dr Seuss Books Will No Longer Be Published Due to Racist Images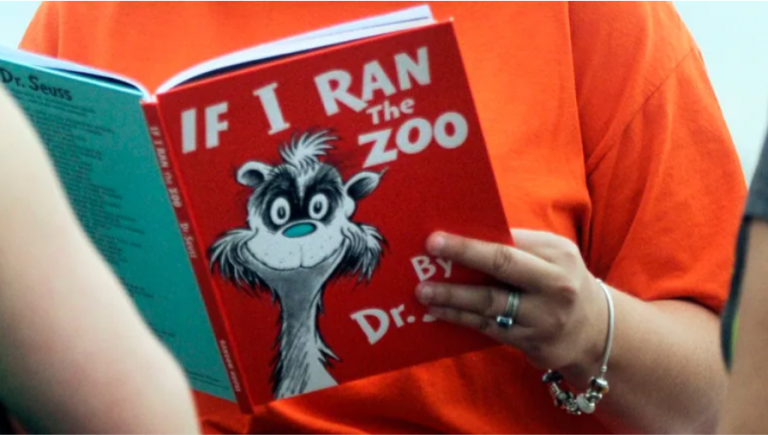 Six Dr Seuss Books Will No Longer Be Published Due to Racist Images
It has been announced that six Dr Seuss books will no longer be published due to their racist and insensitive imagery.
The decision to cease publication of the six books, including 'And to Think That I Saw It on Mulberry Street' and 'If I Ran the Zoo', was made last year after months of discussion by the team at Dr Seuss Enterprises, the business that preserves and protects the author's legacy.
The other books affected are 'McElligot's Pool', 'On Beyond Zebra!', 'Scrambled Eggs Super!', and 'The Cat's Quizzer'.
"These books portray people in ways that are hurtful and wrong," Dr Seuss Enterprises said in a statement earlier.
"Ceasing sales of these books is only part of our commitment and our broader plan to ensure Dr Seuss Enterprises' catalogue represents and supports all communities and families."
While some are riled about cancel culture and the idea of erasing history, others have praised this move as a positive one.
"Thank you. It sounds like Dr Seuss made a thoughtful decision to remove these books because of their content. This isn't cancel culture like some would have you believe, it's behaving in a responsible manner. Good job." penned one supporter on Twitter.
Books by Dr Seuss, who was born Theodor Seuss Geisel in Springfield, Massachusetts, on March 2, 1904, have been translated into dozens of languages as well as in braille and are sold in more than 100 countries.
As adored as his books are by millions around the world for the positive values in many of his works, there has been increasing criticism in recent years over the way blacks, Asians, and others are drawn in some of his most beloved children's books.
'The Cat in the Hat' — one of Dr Seuss' most popular books, has received criticism, too, but will continue to be published for now.
We can't help but wonder if the six axed books will become collector's items in years to come?
Any thoughts? Let us know in the comments!
Image source: CBC