Spray Tanner Wanted To Charge A Woman More Simply For Being A Size 12!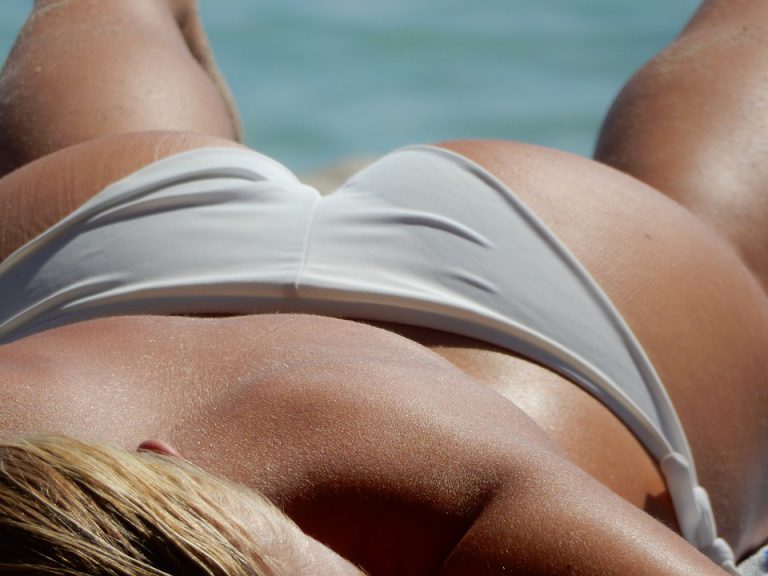 Spray Tanner Wanted To Charge A Woman More Simply For Being A Size 12!
A woman was body shamed via text recently when she enquired about the price of a spray tan.
The unnamed woman was told by the spray tanner that she would incur an extra cost because she was "bigger" than her usual clients.
She's a size 10-12! A size 10-12!! How is that even considered big? What type of clients is this woman spray tanning? Children?
The mortified customer shared the disgusting exchange on Facebook, which began with her asking about the cost of an express tan.
It started off rather innocently when she texted the professional spray tanner to enquire about her services. She wrote: "Hey girl! I noticed you didn't have a price list on your insta and was wondering how much for the 1 hr express spray tan?."
The response the company gave said it was "$35 for a 1 hour express". But then a weird question was asked enquiring "what size" the customer was AFTER the tanner stalked her on Instagram.
Surprised by the query the woman responded that she was a "size 10-12" before asking why the company needed that information.
And that's when the spray tanner came back with this doozy… "My regular clients are a max size 8. It'll be $20 extra as there's more surface areas if you know what I mean."
What the actual F??!! Is she serious? How much more paint is she going to need? Does she charge women with bigger boobs more too? If not, she should! They surely would need more tan than little boobies…right?
The shocked customer was further body shamed when the tanning facilitator responded with an even harder comeback of "if she didn't want to pay a $20 surcharge maybe lose a little!". She continued: "Not trying to be mean, it's just the industry".
I'm too shocked for words right now. This is why our young girls are developing eating disorders. Because of morons like this who are telling a perfectly sized 10 girl to lose weight! I for one am glad this disgusting tanner got called out and hope she gets her license taken away from her. This is not ok! What do you think?
Images: Instagram and Pixabay