Stop Newborn Deaths – One Day is Not Enough!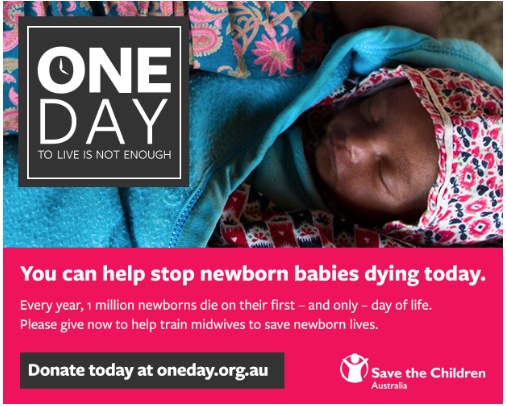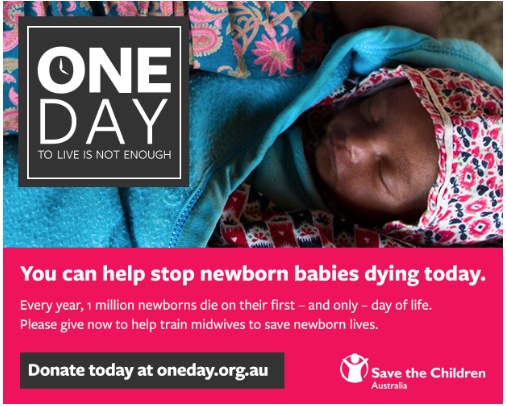 The arrival of a baby is one of the most life-changing moments a woman will ever experience.
The many months of daydreaming, wondering, planning, and nesting are finally replaced with relief, elation, love and for many of us a feeling of overwhelm when we realise that we are now responsible for this tiny, precious human being.
For many of us, there is little else that truly compares to the meeting our newborn baby for the first time.
Unfortunately there are many women who do not have the opportunity to enjoy the first 24 hours of their baby's life. A lack of even the basic medical assistance means that every year, 1 million newborns around the world die on their first – their only – day of life. Save the Children report that half of these first day deaths could be prevented if the mother and baby had access to free health care and a skilled midwife.
Save the Children are aiming to raise $600,000 by 30 June – enough to train 600 midwives with the basic knowledge needed to save a child's life.
To donate to the One Day Campaign visit the Save the Children website