Teacher Shares a List of How Their Inspired Kindergarten Kids Reacted to 'Wonder Woman'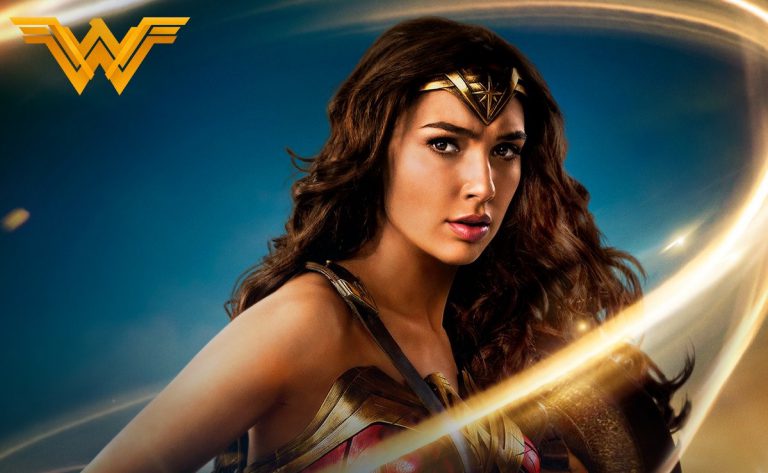 Teacher Shares a List of How Their Inspired Kindergarten Kids Reacted to 'Wonder Woman'
Kids are known to grab onto the latest trend and run with it, think fidget spinners, Woolies trading disks and anything Frozen branded. But now there is a new hero in town, and despite the M rating, lots of little girls are enamored with Wonder Woman for her strength, bravery and the powerful message that girls can do anything.
Even children as young as 5 can see how inspiring and revolutionary Wonder Woman is. And in one kindergarten, the children have taken to the character in a huge way, prompting their teacher to compile a list and send it to the producer of the film.
"Wonder Woman" director Patty Jenkins tweeted a screenshot of a list of "cute Wonder Woman related things" that happened in one kindergarten classroom after the superhero film hit theatres. According to Jenkins' tweet, her producer received the bulleted list from someone who works in a kindergarten class.
"I work at a kindergarten and this is a collection of cute Wonder Woman related things that happened within a week of the movie being released," the text at the top of the list reads.
The list (transcribed below) includes 11 bullet points, all describing different interactions between kindergarteners about Wonder Woman and her awesome Amazonian powers.
My producer just sent me this… ABSOLUTELY INCREDIBLE! This makes every hard day worth it. Thank you to whomever wrote it!!❤️❤️❤️❤️❤️❤️ pic.twitter.com/3DzIaMueIh

— Patty Jenkins (@PattyJenks) June 11, 2017
I work at a kindergarten and this is a collection of cute Wonder Woman related things that happened within a week of the movie being released. 
On Monday, a boy who was obsessed with Iron Man, told me he had asked his parents for a new Wonder Woman lunchbox. 
A little girl said "When I grow up I want to speak hundreds of languages like Diana"
This girl had her parents revamp her Beauty and the Beast birthday party in THREE DAYS because she simply had to have a Wonder Woman party.
Seven girls playing together during recess on Tuesday, saying that since they all wanted to be Wonder Woman they had agreed to be Amazons and not fight but work together to defeat evil. 
There is one girl that refuses to listen to you unless you address her as Wonder Woman.
Another girl very seriously asked the teacher if she could ditch her uniform for the Wonder Woman armor bc she "wanted to be ready if she needed to save the world." The teacher laughed and said it was okay, and the next day the girl came dressed as Wonder Woman and not a single kid batted an eye. 
They are making a wrap-up dance show, and they asked the teacher if they could come as superheroes, they are going to sing a song about bunnies.
This kid got angry and thew a plastic car over his head and a girl gasped "LIKE IN THE MOVIE"
A boy threw his candy wrapping in the floor and a 5-year-old girl screamed "DON'T POLLUTE YOU IDIOT, THAT IS WHY THERE ARE NO MEN IN TEMYSCIRA"
On Wednesday, a girl came with a printed list of every single female superhero and her powers, to avoid any trouble when deciding roles at recess. 
I was talking to one of the girls that hadn't seen the movie, and the next day she came and very seriously told me "you were right, Wonder Woman was way better than Frozen."
Consider this your friendly reminder that if this movie completely changed the way these boys and girls thought about themselves and the world in a week, imagine what the next generation will achieve if we give them more movies like Wonder Woman.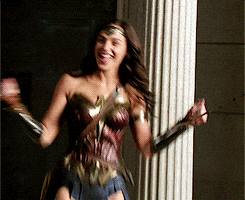 That is seriously cute, we have to say. Just imagine the kick arse attitudes of these little kids if they grew up with many strong female super heroes — this awesome list is only after one week!
Others agree…
You aren't just making cinematic history–you're changing the world. One powerful little girl at a time.

— Deanna Raybourn (@deannaraybourn) June 11, 2017
What an amazing character. Cant tell u how impactful its gonna be for my daughter & my son as he views his little sister's endless potential

— eric christian olsen (@ericcolsen) June 12, 2017
The girls wanting to work together to defeat evil made me the happiest of all!

— Susan Canary (@black_canary02) June 11, 2017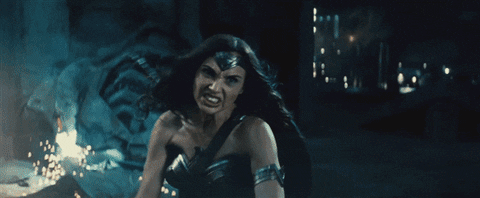 The star of the film weighed in also:
Wow the last paragraph really gave me the chills.
So true. So powerful. Gives me a huge drive to dive in and work on the next one..🙏🏻 https://t.co/mI4hYfbNkV

— Gal Gadot (@GalGadot) June 11, 2017
Imagine the possibilities of this generation of little girls and boys. Bravo!!
Source: Twitter and Giphy