Teen Who Helped Parents Plan Their Wedding Is Upset to Find Out That She Isn't Invited Because It's Kids-Free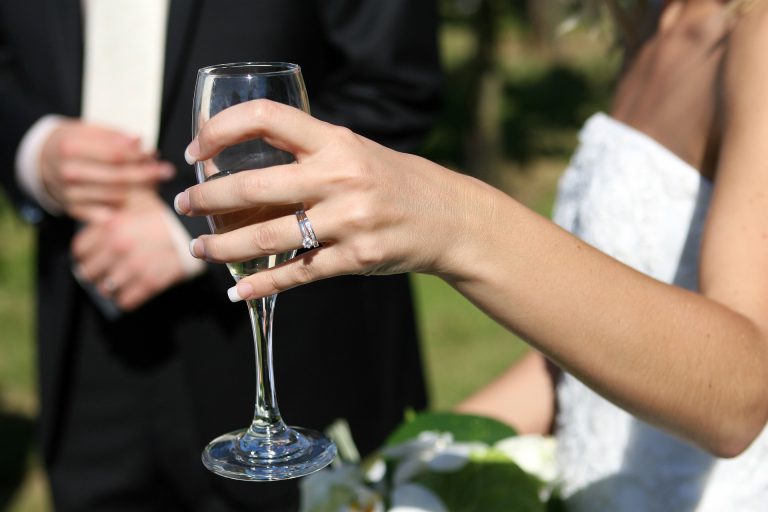 Teen Who Helped Parents Plan Their Wedding Is Upset to Find Out That She Isn't Invited Because It's Kids-Free
A 14-year-old girl was devastated to find out that not only is she not invited to her parents' wedding, but has been roped into babysitting all her cousins as well.
The shitty parenting move came as a shock to the teen especially as she has been heavily involved in the planning of the big day.
While opting for a child-free wedding is perfectly fine and happily accepted by everyone, you'd think that the only child of the couple involved would at least be allowed in for the ceremony. But no. This poor girl is to be excluded from all aspects of her parent's big day. She is not welcome at all.
The anonymous teen took to Reddit to check and see if she was being unreasonable about being upset about not being invited to her parent's wedding.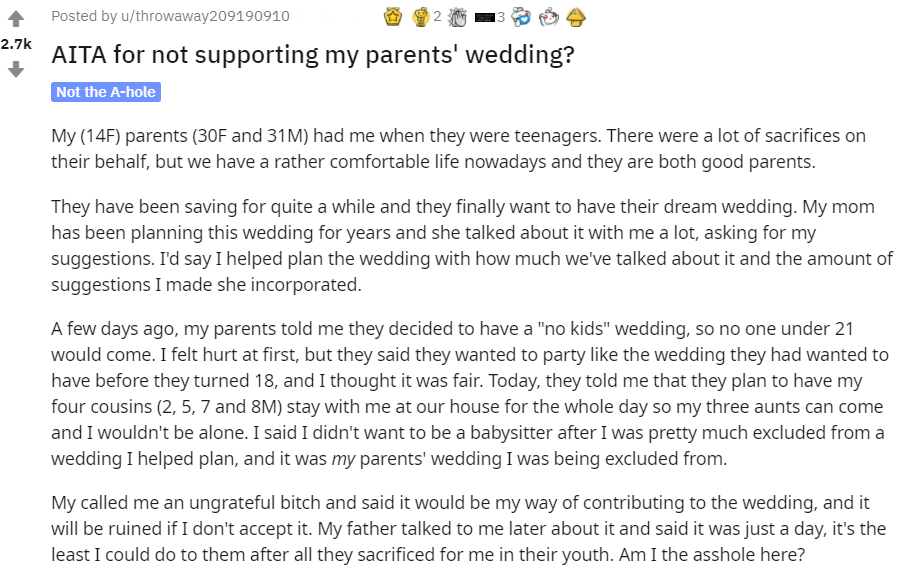 I don't know about you, but I would be gutted if this happened to me. She's an only child, this wedding is a big deal for the three of them and she has not only been rejected, but told to suck it up and contribute to the big day by babysitting. And then called an ungrateful bitch for forcing them to sacrifice their youth to have her in the first place, like she had any choice in the matter!
These parents suck.
Opinions were soon shared, mostly by people who also thought these parents sucked.
"Your parents are still not ready to have children," wrote one commenter who totally nailed it one sentence.
"Who wouldn't have their own kid at their wedding? That makes zero sense to me," added another. "And then to tell you that you're babysitting 4 kids for an entire day (and probably overnight, since they want to party like they're teens). I'm also guessing they want you to babysit for free here? I'd be pissed all around too."
Why do weddings always seem to bring out the worst in people?
Hire a damn babysitter for the cousins and include your only child in your wedding, you selfish people.
Source: Reddit/Am I The Asshole?