The Wiggles Welcome Four New Members To Help Promote Inclusivity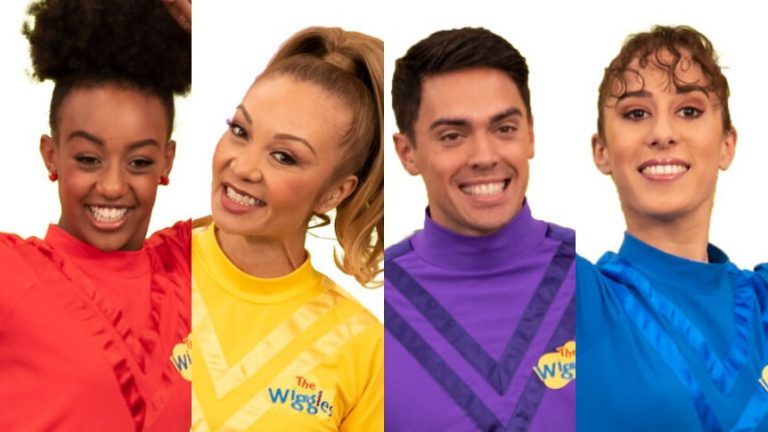 The Wiggles Welcome Four New Members To Help Promote Inclusivity
The Wiggles say they've expanded their group as they were "seeking to inspire a diverse audience with its gender-balanced and diverse cast" and make sure children worldwide "see themselves reflected on the screen".
Current Wiggles Anthony Field, Emma Watkins, Lachy Gillespie, and Simon Pryce will now be joined by Tsehay Hawkins, Evie Ferris, John Pearce, and Kelly Hamilton. The new line up was announced on Sunday for a new YouTube exclusive – Fruit Salad TV.
"Fruit Salad TV seeks to inspire a diverse audience with its gender balanced and diverse cast," the group said.
"The Wiggles aim to motivate the child viewer to sing, dance and be active participants in the story of the day."
Fruit Salad TV was written by founding Wiggles member Anthony Field. "Fruit Salad TV will endeavour to reflect today's pluralistic society, and put a smile on the faces of children all over the world who see themselves reflected on the screen," he said.
The Wiggles Town community will also introduce three new characters: Shirley Shawn the Unicorn, who is non-binary, Bok the hand puppet and Officer Beaples. They join the characters of Captain Feathersword, Dorothy the Dinosaur, Wags the Dog and Henry the Octopus.
Today we're announcing our new YouTube exclusive, #FruitSaladTV! For the first time ever, #TheWiggles have expanded their line up to eight Wiggles, which is sure to double the fun! 💛💛💙💙❤❤💜💜

Fruit Salad TV premieres on our YouTube on Saturday September 4th! 🙌 pic.twitter.com/PS6kvUYjid

— The Wiggles (@TheWiggles) August 21, 2021
The four new cast members, who will each wear one Wiggle's colour, include three women:
Tsehay Hawkins, 15, is the second red Wiggle. Tsehay, which means 'the sun' in Amharic (Ethiopian) is passionate about music and dance and enjoys performing Colombian cultural dances. Hawkins was born in Ethiopia and adopted by an Australian family. She is a Latin dance champion.
Evie Ferris, 24, is a corps de ballet dancer with the Australian Ballet and the second blue Wiggle. She is the second First Nations woman to have joined The Australian Ballet and a lover of yoga and reading.
Kelly Hamilton, 45, is the second yellow Wiggle. Hamilton is Chinese-Australian and was formerly a dancer for The Wiggles. She has also performed in other children's shows such as Sesame Street, Justine Clarke, Dora the Explorer and SpongeBob SquarePants. 
The fourth new cast member is second purple Wiggle John Pearce, 30. John is of an Australian/Filipino background and was born in Sydney. He is also a former member of the music group Justice Crew.
Hawkins, Ferris, Hamilton and Pearce join the current Wiggles: Lachlan Gillespie (purple), Simon Pryce, (red), Emma Watkins (yellow) and Anthony Field (blue).
Fruit Salad TV will debut on September 4 on YouTube and be available worldwide.
Images: Twitter