These Cat Beds Are Perfect For Felines Who Believe They Rule The World!
These Cat Beds Are Perfect For Felines Who Believe They Rule The World!
It's no secret that your cat believes they are far superior to you mere human. So why not give them a bed that befits their King or Queen status!
UK based brand Furrytail make the funkiest cat beds that are sure to satisfy even the fussiest puss. The pieces are sleek, minimal and ergonomic in design. In fact they are cat beds that you would actually 'choose'  to display in your house. I'll be honest- I don't even have a cat but am contemplating buying one just so they can sleep in one of these bougie abodes.
Amongst their range, you'll find a 360-degree rotating Boss Cat Bed, odour-eliminating Cat Litter, a Filtered Water Fountain and Cat Scratching Posts that not only look cool but are perfectly functional for your entitled pet. 
Check them out…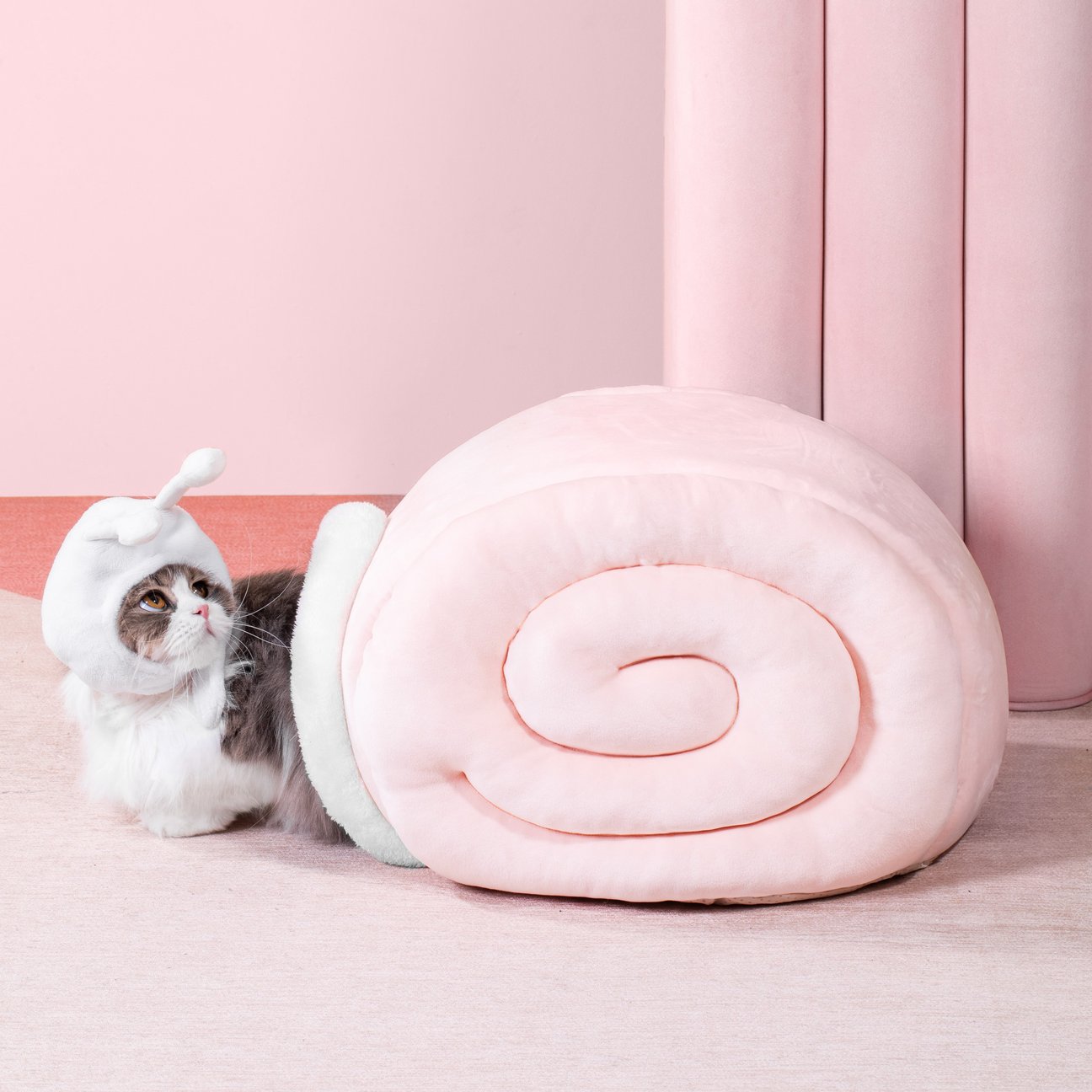 The Little Snail Cat Bed comes in 3 colours and is made from the softest plush fabric that will make your cat feel 'oh so cosy!' With a curved, hooded shape your pet is sure to feel safe and comfortable. Are they not the cutest?!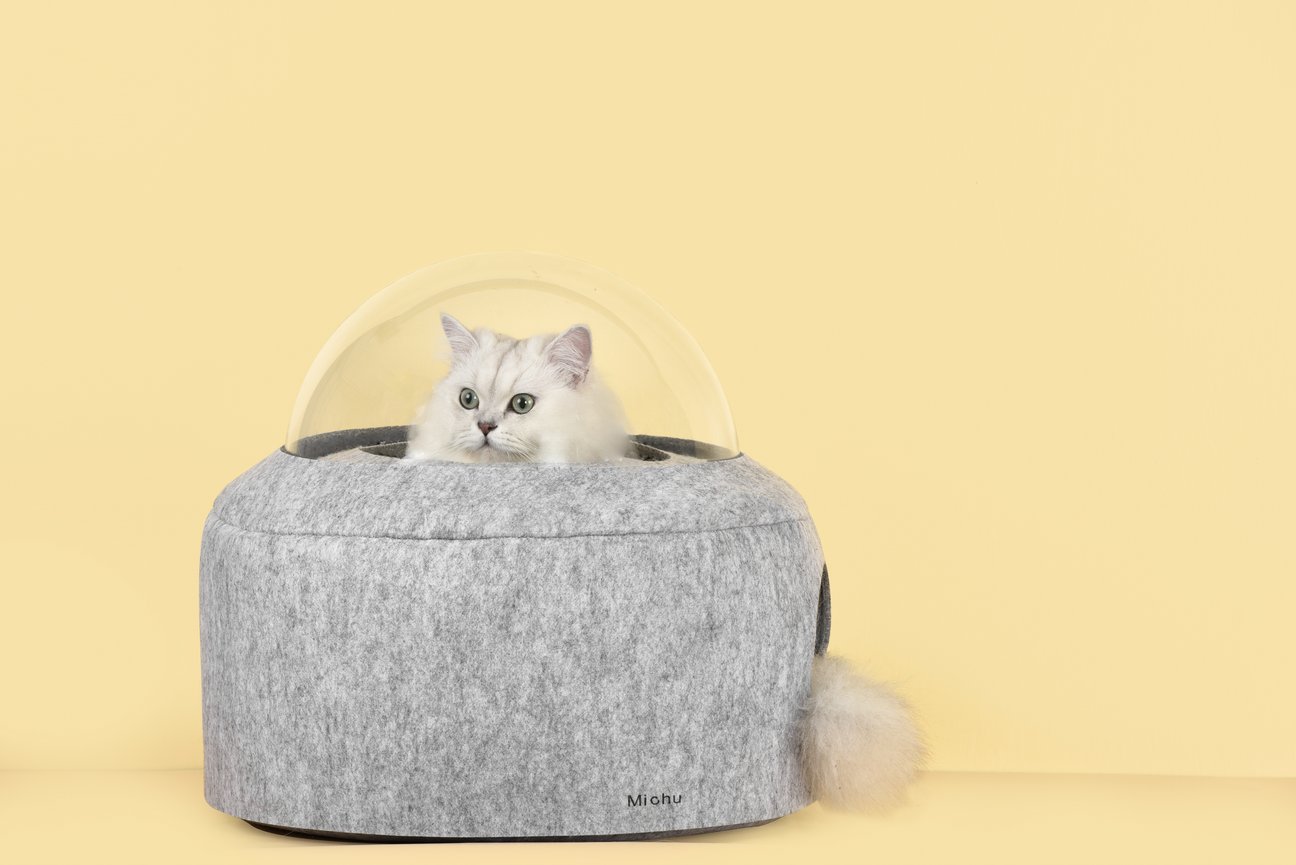 For your futuristic feline, the space capsule is sure to satisfy! With an entry door and a see through space window your cat will love being a part of all the action without actually having to participate. It's also super portable and folds up so that you can easily store them away when you need to clean up. Perfect for the puss that likes to be looked at, not touched.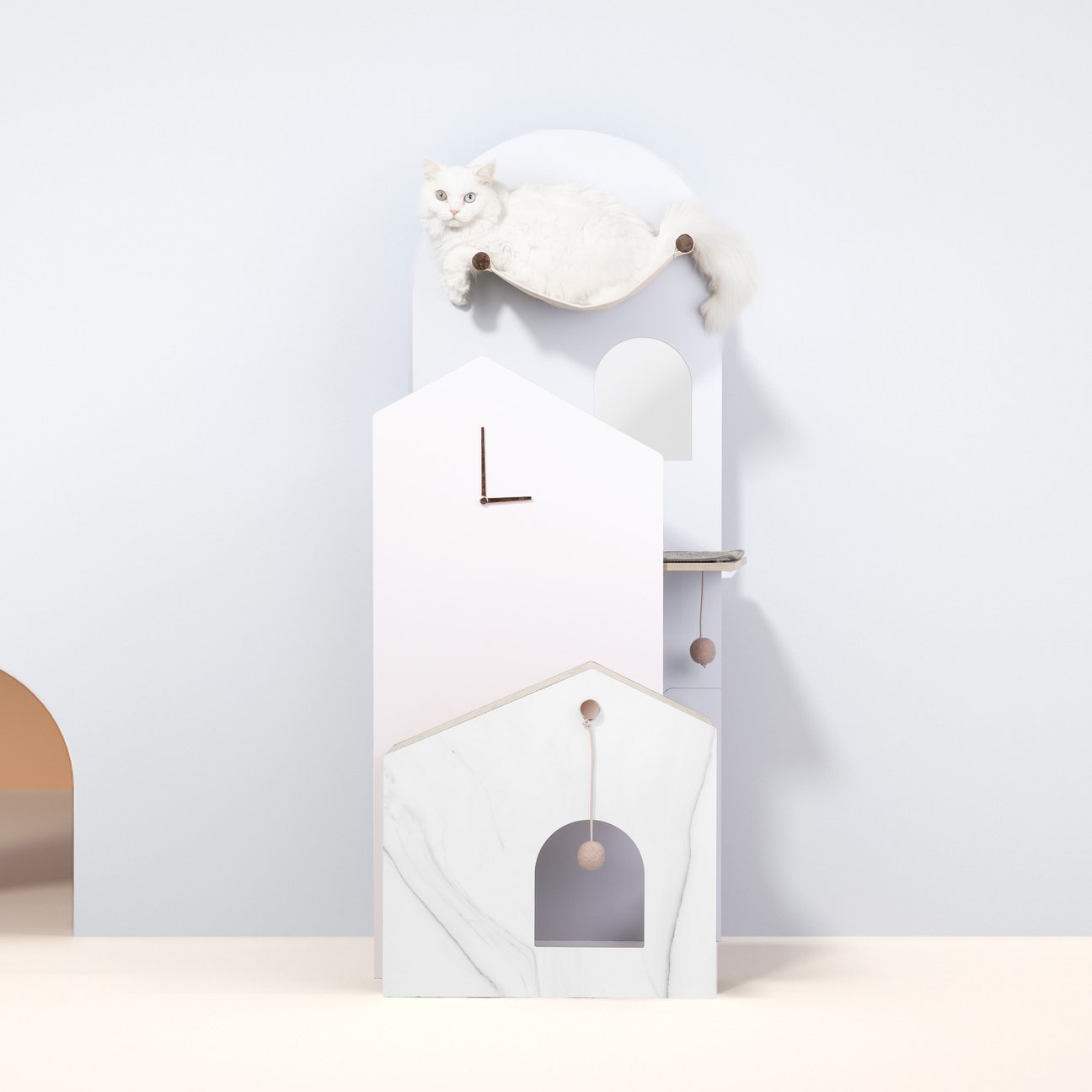 The scratching post is too cute for words! With lots of different elevations your cat is sure to be amused for at least a few minutes. It also comes with an area at the bottom where they can take a nap and a cool hammock at the top where they can relax and judge you in comfort.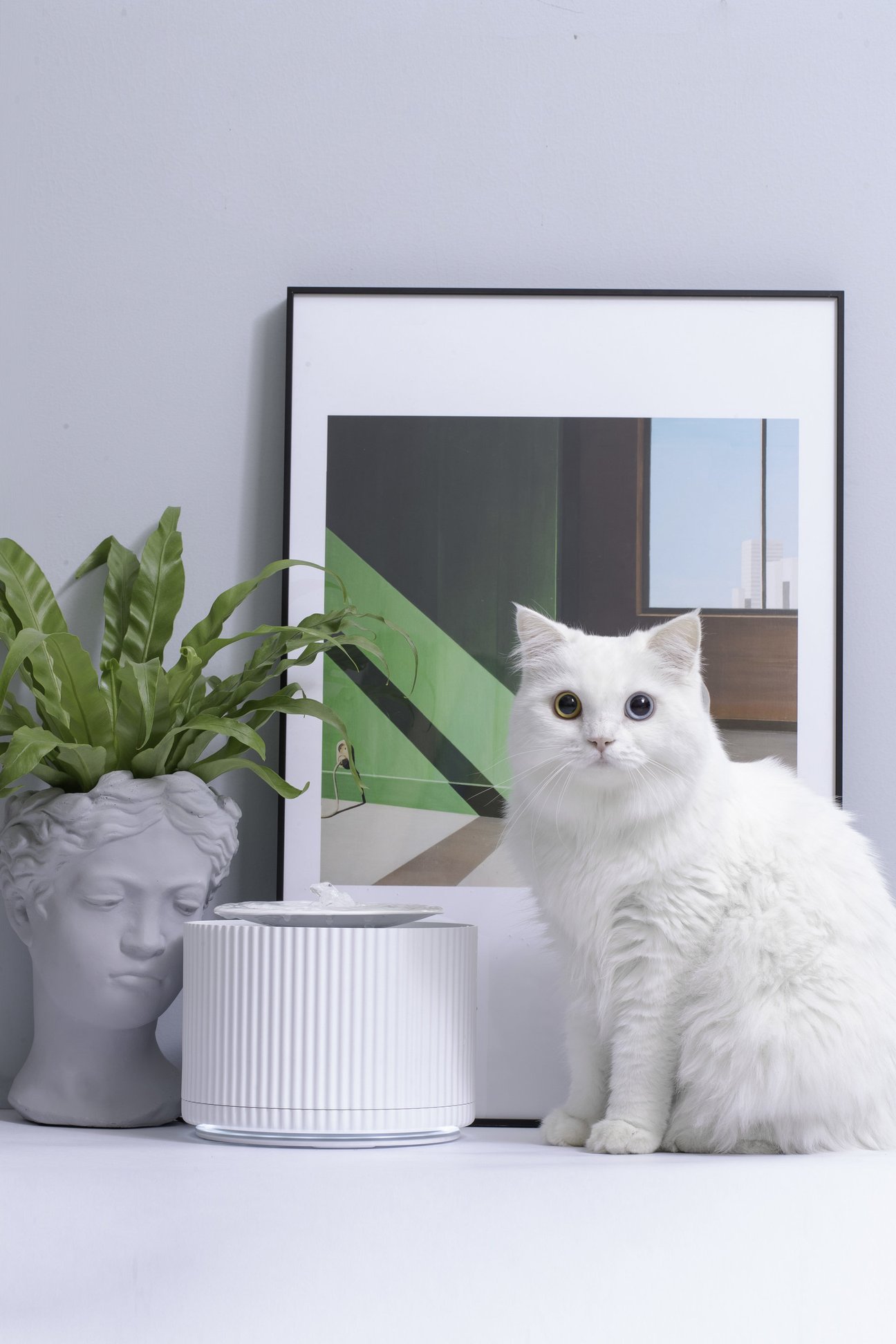 Our favourite pick has to be this bougie drinking fountain! It's white and sleek and looks like a Renaissance Italian sculpture. It's easy for your pet to use and comes with a 24-hour purification system that filters out things like dirt and grime. Don't be fooled by the pic, this feline is mildly impressed by it.
If you want to check out the full range
click here
and happy shopping! Hopefully your majesty approves.
Images courtesy of: Furrytail.com.au