Budget Tips for Creating a Fun Backyard Camping Experience for Your Family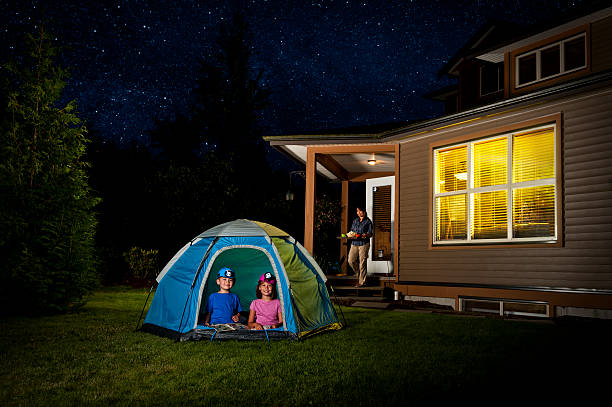 Budget Tips for Creating a Fun Backyard Camping Experience for Your Family
Although the country has almost returned to normal following the pandemic and we are encouraged to get out and explore Australia again, sometimes we just can't muster the finances or the energy to go camping in the great outdoors. So what's the next best thing? Camping in your own backyard!
Think about it, backyard camping combines all the best parts of camping – family time, campfire, marshmallows, star gazing, camp cooking – while ditching all of the worst parts – having to pack for everyone, figuring out all the meals, repacking the car, lack of toilets, other campers…  you get the idea.
While you might not get to explore a new destination, you can still have loads of fun camping in your own backyard. Here are some fun-filled budget-conscious tips to make backyard camping an awesome experience for your family.
A fire pit is a must
It's just not camping without a fire, let's be honest. If you don't own a fire pit, you can pick one up for as little as $30 at Bunnings. Grab a couple of those packs of firewood at the servo and you're sorted. If you live near any sort of park or bushland area, take the kids out with a plastic tub to collect sticks and twigs to use as kindling. Make sure they each source their very own marshmallow grilling stick!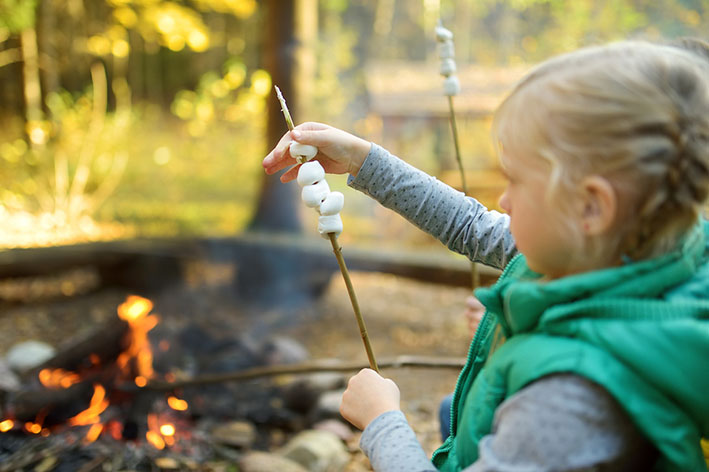 Plan some campfire meals
There's no point going inside to eat dinner, you need to live the camping lifestyle to fully get the experience! One of my favourite childhood memories was eating 8 slices of toast, hot off the campfire with lots of butter, in one sitting. Gauze campfire toasters cost around $5, and you might want to pick up more than one. You can also make damper, sausages, scrambled eggs with bacon, corn fritters, lots of things! Don't forget hot chocolate and snacks, too.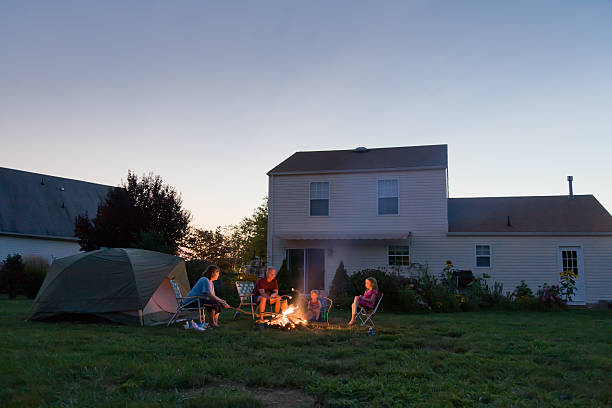 Set up your campsite
It's no secret that camping gear can be expensive. But if you have your own house nearby, you don't need to buy a whole lot of stuff to live the camping life. You probably already have outdoor chairs and tables. You can duck inside to grab the milk or wash your hands so no need for a full camp kitchen or bathroom. That just leaves the tent and bedding. Kmart have tents for as little as $14 and blow up mattresses from $7.50!
Use blankets and pillows from your house to make your area nice and cosy. String some fairy or Christmas lights around your tents.
Create a list of fun activities
How fun would a nature scavenger hunt be before it gets really dark? Or what about a game of spotlight/hide and seek with torches? Campfire stories are always a hit, too! Just sitting and looking at the stars can be very relaxing and rewarding if there is not too much light pollution in your area. Download a star map app on your phone so you can identify planets and constellations.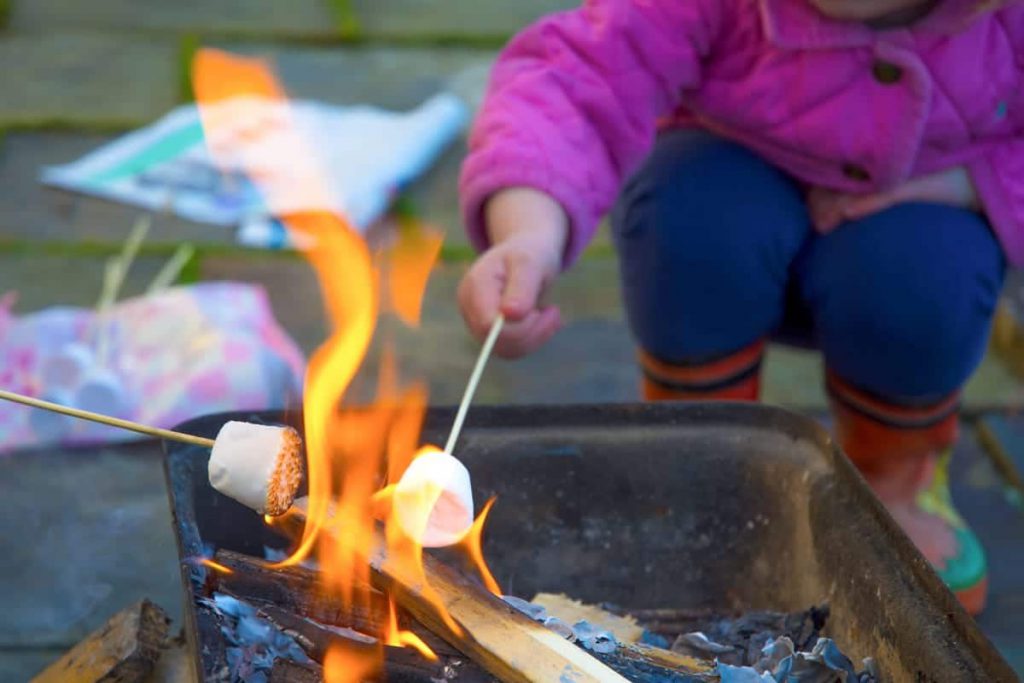 If all else fails and it's too cold, or the weather takes an unexpected turn, you can douse your firepit with the hose and head back into the house for the night. Pack everything up in the morning. No harm, no foul!
What do you think? Will you give backyard camping a go?