New 'Ready to Go' and 'Winter' Bundles Make the Iconic Bugaboo Cameleon 3 Plus Pram Even More Affordable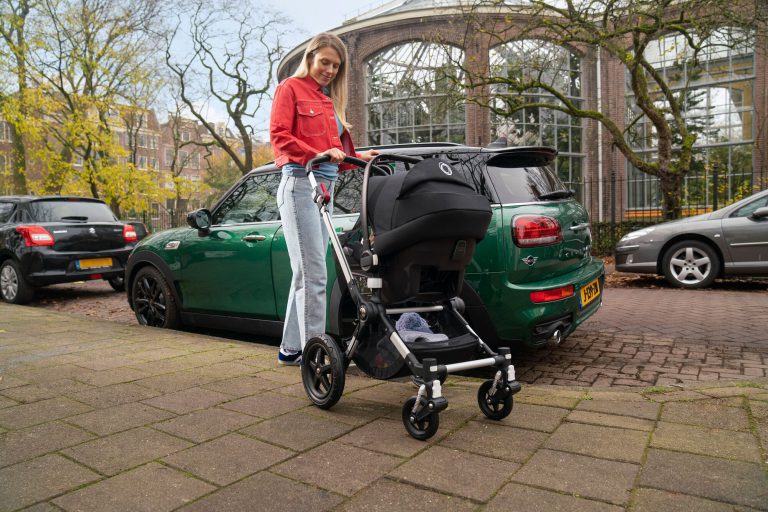 New 'Ready to Go' and 'Winter' Bundles Make the Iconic Bugaboo Cameleon 3 Plus Pram Even More Affordable
Choosing the perfect pram and knowing which accessories you'll need to make life a little easier with your new baby just got a whole lot easier thanks to Bugaboo. Rather than purchasing your pram and having to add all the extras individually, Bugaboo has launched a 'ready to go' bundle and 'a winter bundle,' meaning you'll not only have everything you need, you'll also save money too!
The Cameleon 3 Plus
The Cameleon 3 Plus is the original comfort pram, boasting the iconic reversible handlebar that allows you to switch from the smaller front wheels to the bigger back wheels in one easy motion. This not only gives you greater control and comfort whilst walking over different terrains, it also allows you to connect with your little one when you need to by reversing the handlebars to face them. Awesome, right?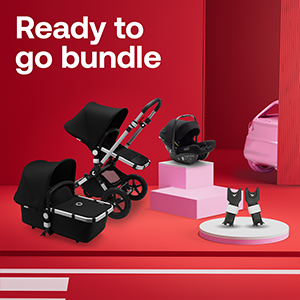 The Cameleon 3 Plus Ready to Go Bundle
The 'Ready to Go Bundle,' complete with the Cameleon 3 Plus pram seat, bassinet and the Turtle by Nuna car seat with adapters, offers parents a saving of up to $296.
The Bugaboo Turtle by Nuna Car Seat
The Bugaboo Turtle by Nuna car seat makes parents' lives easier from day one. You can easily pair it with your Bugaboo pram when using with matching adapters to smoothly transition your baby from car to pram, and back again without having to wake them up.
Featuring a sun canopy and smart visor, the car seat transforms into a cosy cocoon that has been tested and certified for top safety on the road.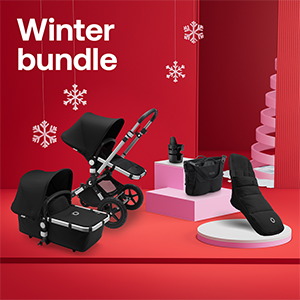 The Cameleon 3 Plus  Winter Bundle
For parents who don't require a car seat, the winter bundle contains a whole host of accessories to make getting out and about with your baby in the cooler weather a breeze.
In addition to the Cameleon 3 Plus, this bundle includes the seat and bassinet, the footmuff, changing bag and a cup holder, which offers parents a saving of up to $277.
Footmuff
Designed to keep your child warm and cosy during colder days, the Bugaboo footmuff is a must-have winter pram accessory, offering ideal temperature and moisture control.
Changing Bag
The Bugaboo changing bag is a practical and stylish accessory for parents who need to carry around baby essentials. It can be simply hooked on to your Bugaboo pram or easily detached when needed.
Cup Holder
The cup holder can easily be attached to any Bugaboo pram, and the practical solution to keeping different sized cups or bottles in an upright position on-the-go to avoid spillages.
To learn more about the Bugaboo bundles and save, visit the Bugaboo website.