Woman Receives Warning From Other Mums After Sharing Photo Of Daughter's Lunchbox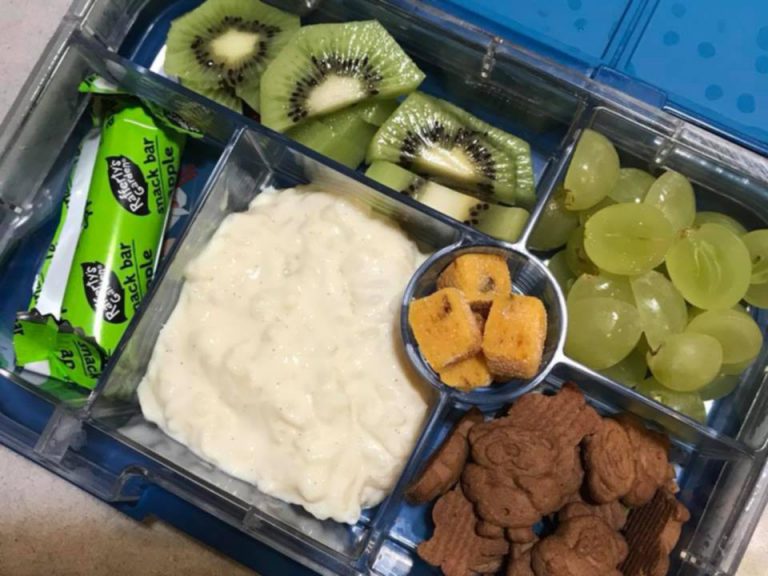 Woman Receives Warning From Other Mums After Sharing Photo Of Daughter's Lunchbox
After sharing what she packs her daughter for lunch, one woman has raised concern over one detail featured in the photo. Usually these posts are nothing more than 'mum shaming' but this time we kind of agree with the feedback. Do you?
Posting to a popular Facebook page called Lunchbox Mums, the photo showed an image of a healthy lunch with lots of snacks neatly packed into small containers. Included were mini toasts, chicken pieces, pretzels, cheese, yoghurt and two types of fruit.
And while many mums were quick to praise the great array of food they also pointed out one huge hazard lurking amongst the snacks. Grapes! So many mums commented saying what a choking risk they were if not cut up.
"You need to chop grapes in half lengthwise until they are six due to choking hazard," said one on the Lunchbox Mums Facebook group.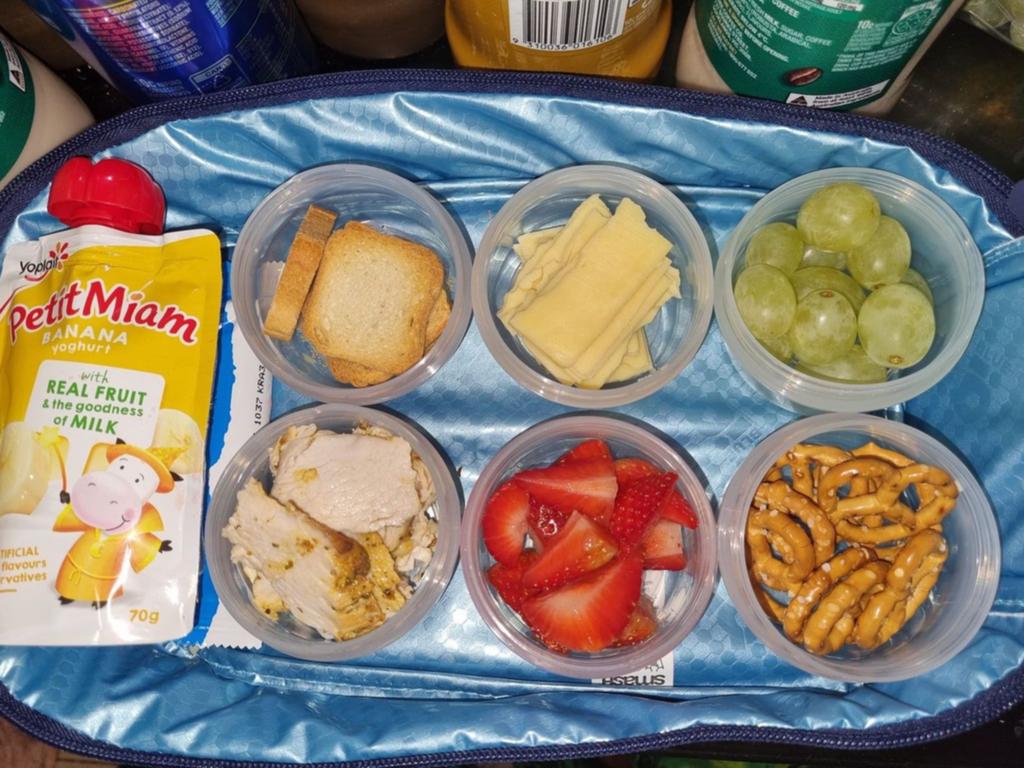 "Biggest choking hazards under five, pretty sure. And to cut length-ways."
Another added: "It's not just toddlers who can choke on grapes. I have known older kids to (choke on grapes) as well and it's not ended well. Maybe just me but I still slice grapes for my teens."
"Looks great, only thing I suggest is cutting up grapes."
Health website Healthline.com says grapes are amongst some of the most dangerous foods for young children. And it all comes down to their shape, as well as the skin.
The primary safety concern around babies and grapes has to do with choking. Because of their size and shape, grapes can all too easily slide down a small child's windpipe, blocking airflow.
For this reason, it's critical to serve grapes the right way for babies and toddlers. Grapes should always be cut lengthwise so they can pass more easily through smaller throats.