These Incredible Fantasy Braids Will Definitely Give You Hairstyle Envy!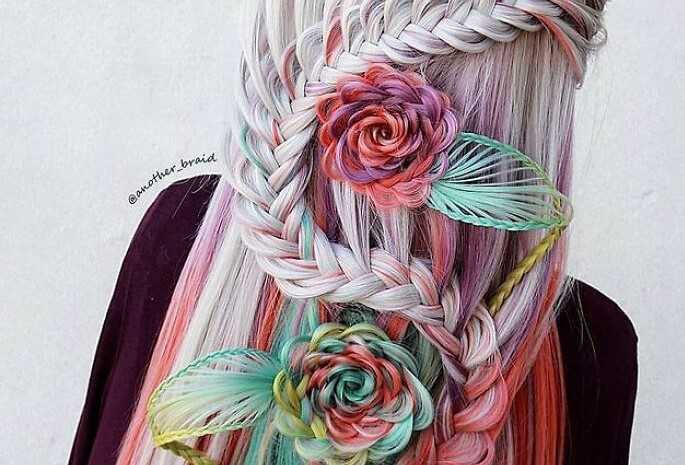 These Incredible Fantasy Braids Will Definitely Give You Hairstyle Envy!
Most of us would like to think that we have a handle on the whole hairstyling thing, yeah? I mean, we can turn out Dutch braids like pros by now, whether on our own heads or those of our daughters. But they are nothing like these incredible fantasy braids fashioned by this Macedonian mum.
Trendafilka Kirova started working in accounting before making a dramatic 180 and turning her braiding passion into a new career in hair design.
During her pregnancy, the talented stylist decided to follow her heart and is grateful to her husband for helping her with the family and supporting her dream.
"I decided to take a brave leap of faith to open new doors in my career. I decided to trust my inner intuition to point my career in a direction that truly honors who I am and I am so glad to have made that difficult decision."
Trendafilka says that her inspiration comes from various different sources, such as patterns on rugs or even tattoos, but she always makes sure to add her own twist to the designs
The artist revealed that she loves everything about hair braiding and enjoys every minute of it. "It brings me joy and fulfillment to do my day-to-day responsibilities which improve my overall happiness. Nothing is difficult when you love what you do. You can only become truly accomplished at something you love.".
While I sit here with my hair in a messy bun — and not even a cute or stylish messy bun, more the Miss Trunchbull kind — I can't help but drool over these stunningly elaborate braids. I could never, could I?
Yeah, probably not. Even with Trendafilka's amazing YouTube tutorials, it would end in disaster.
Do you think you could master any of these incredible braids? Which one is your favourite?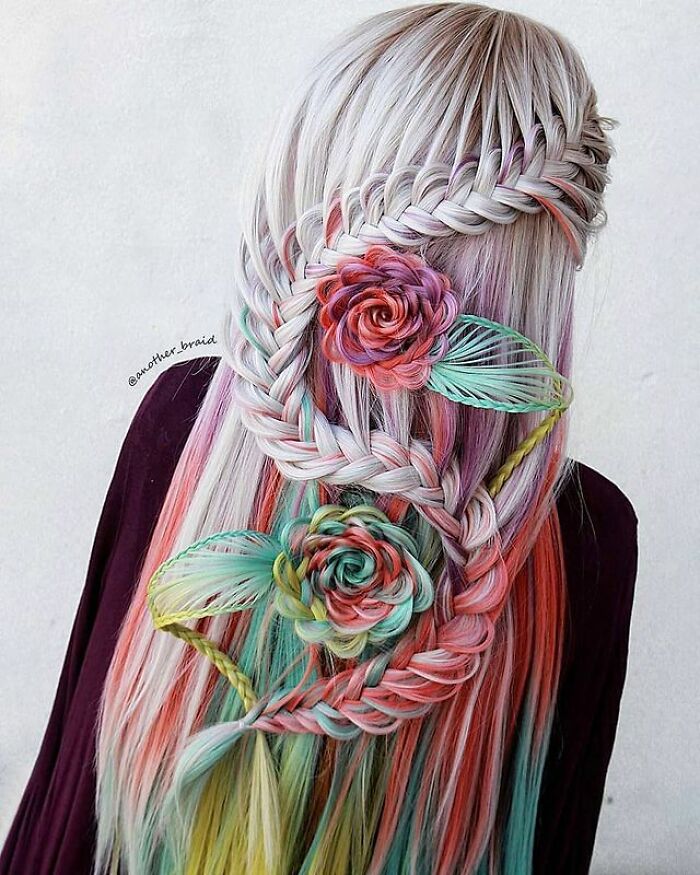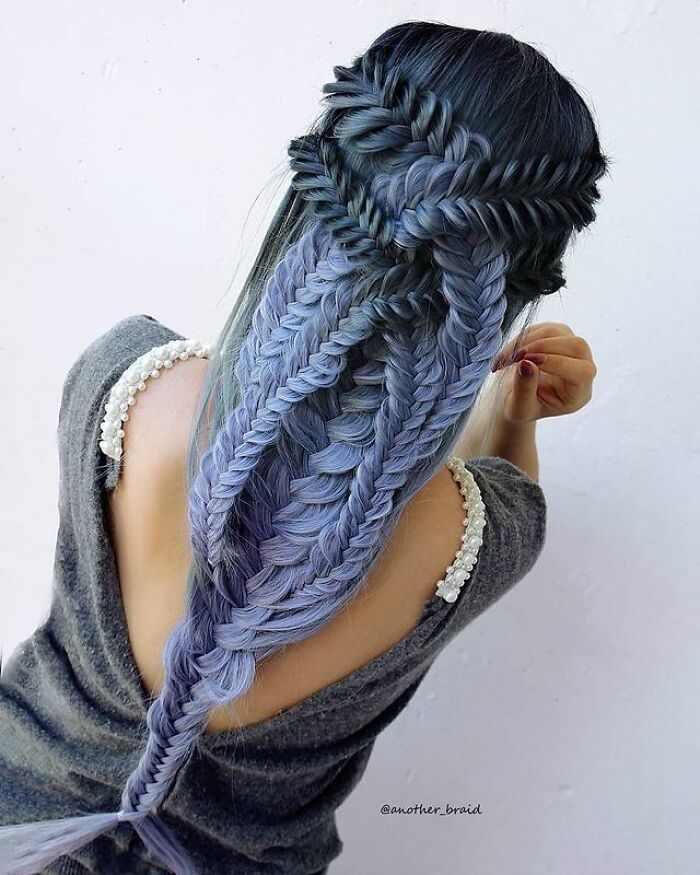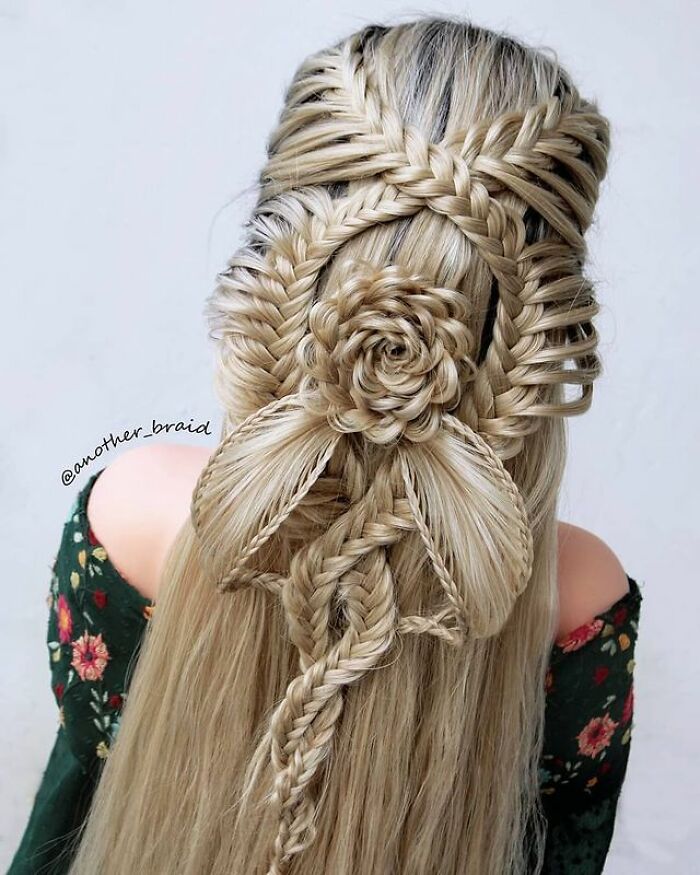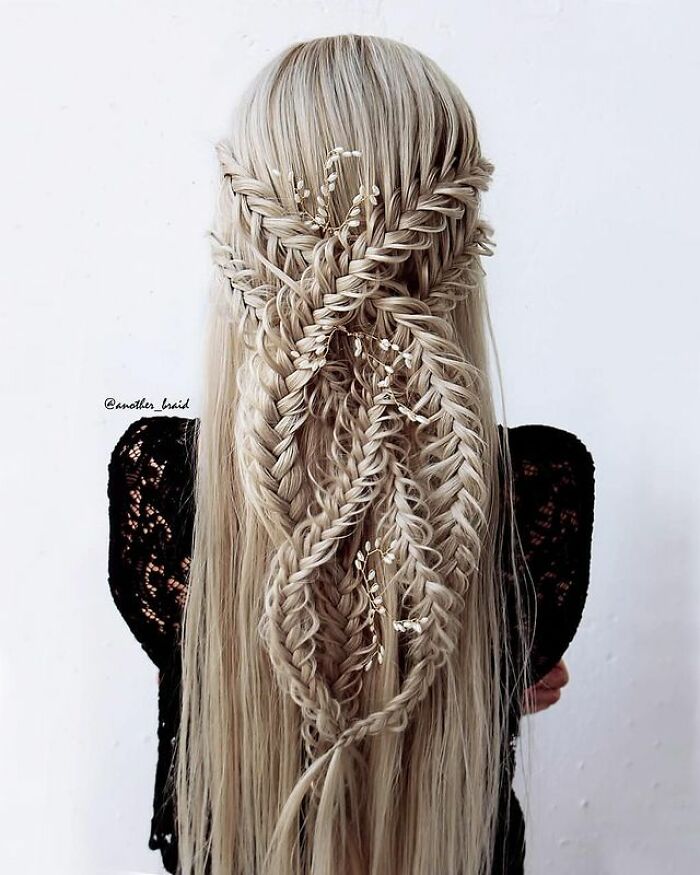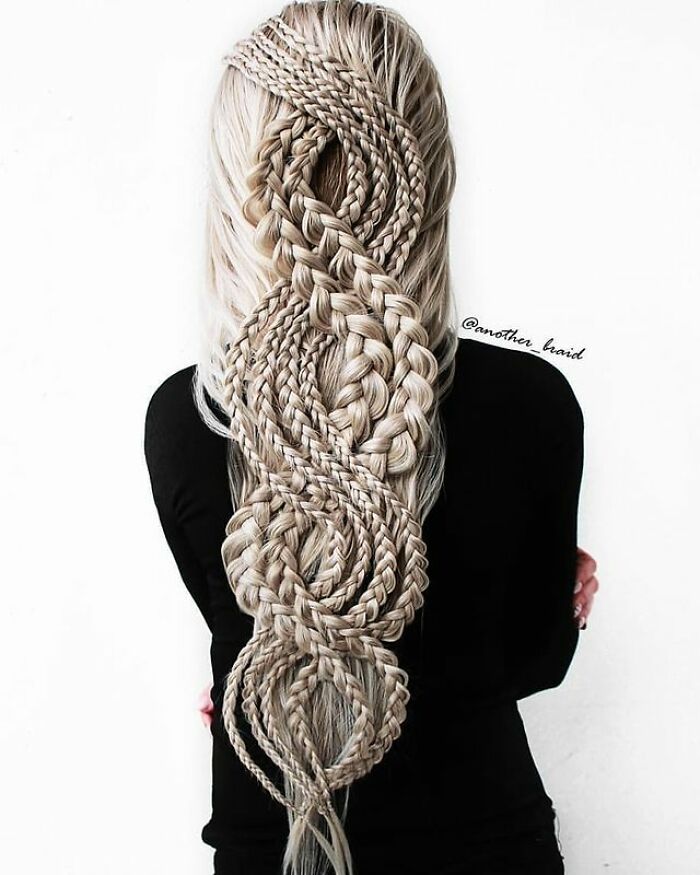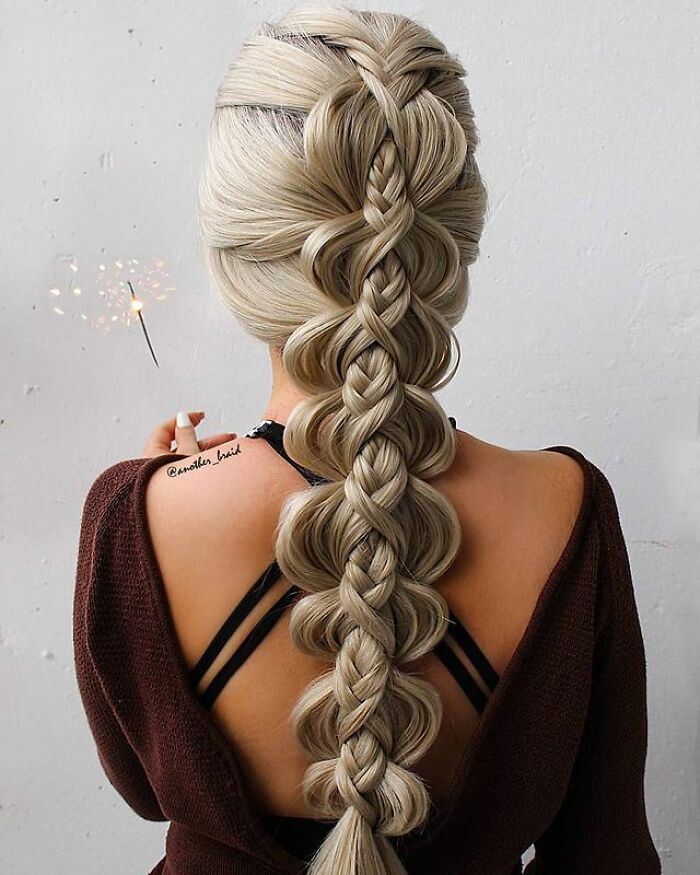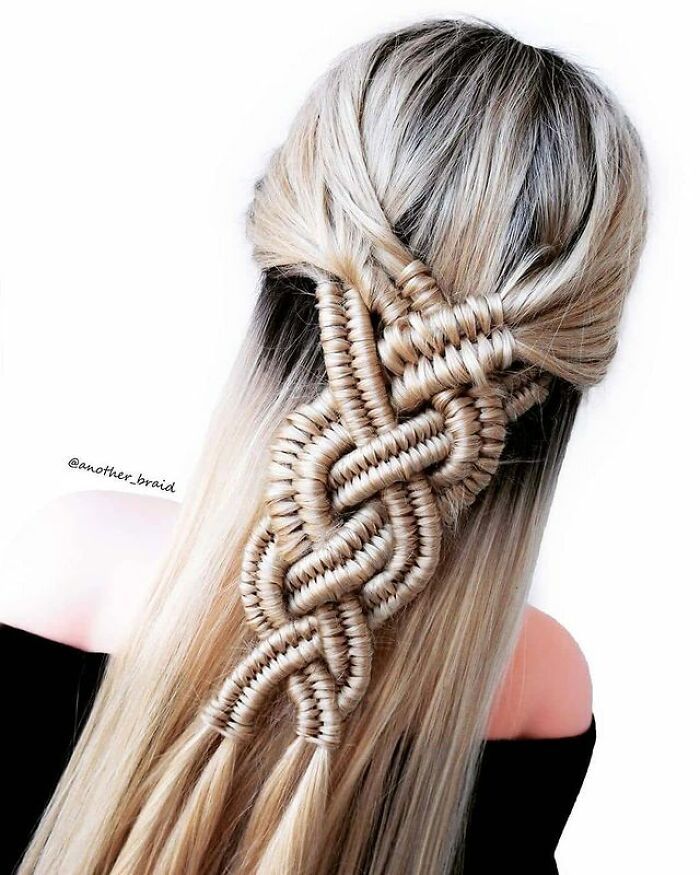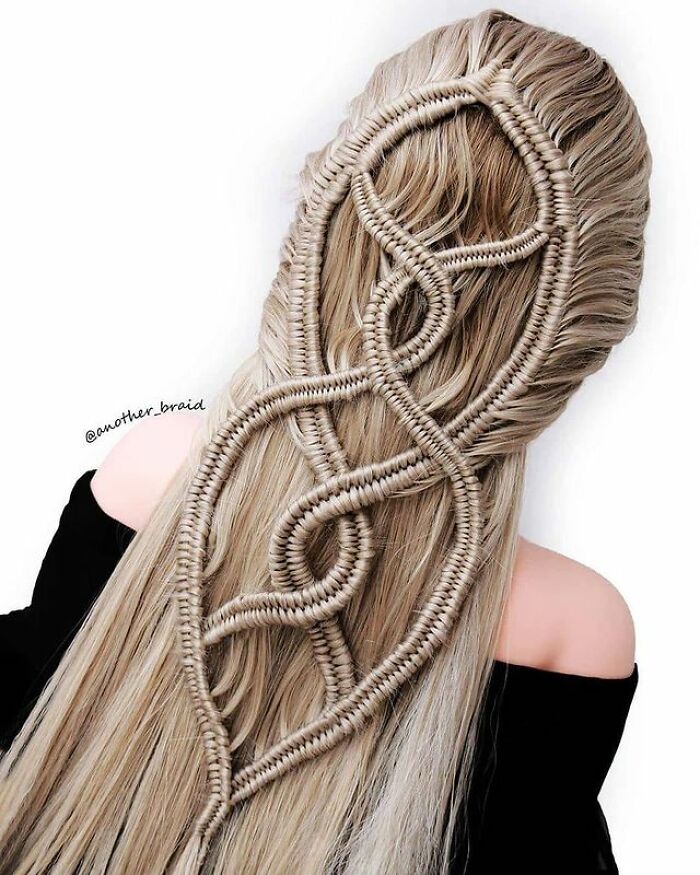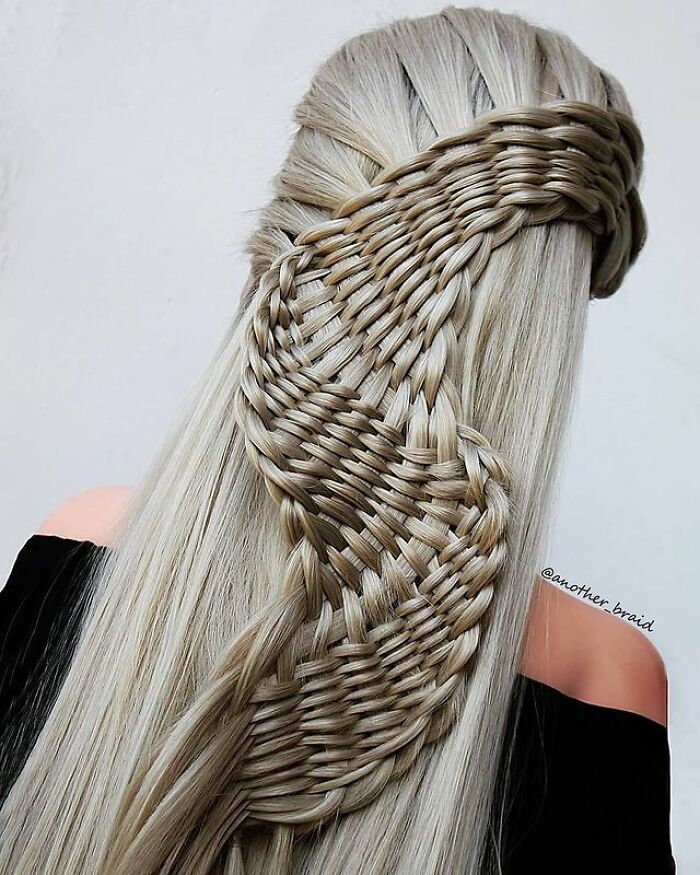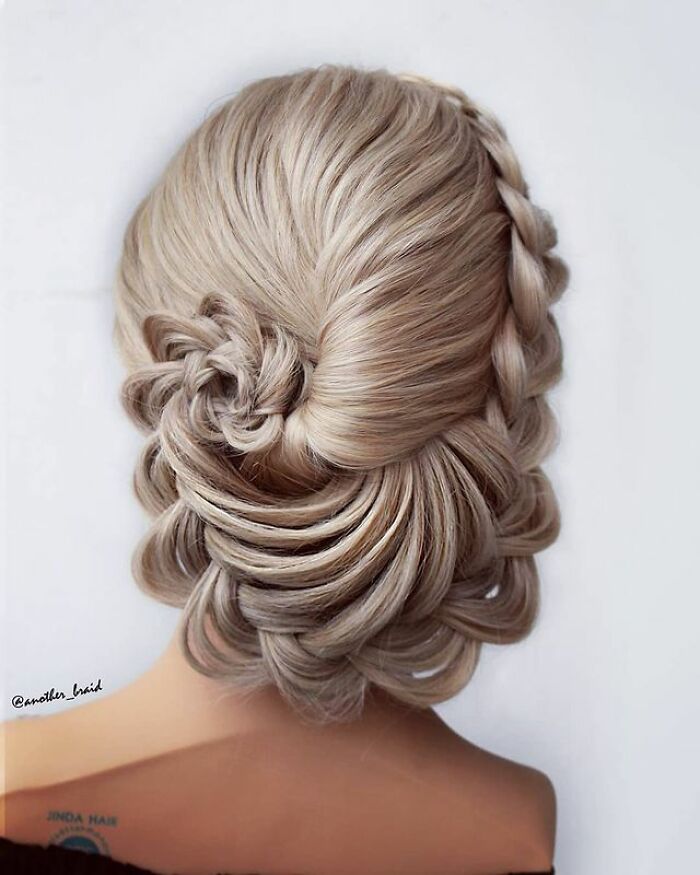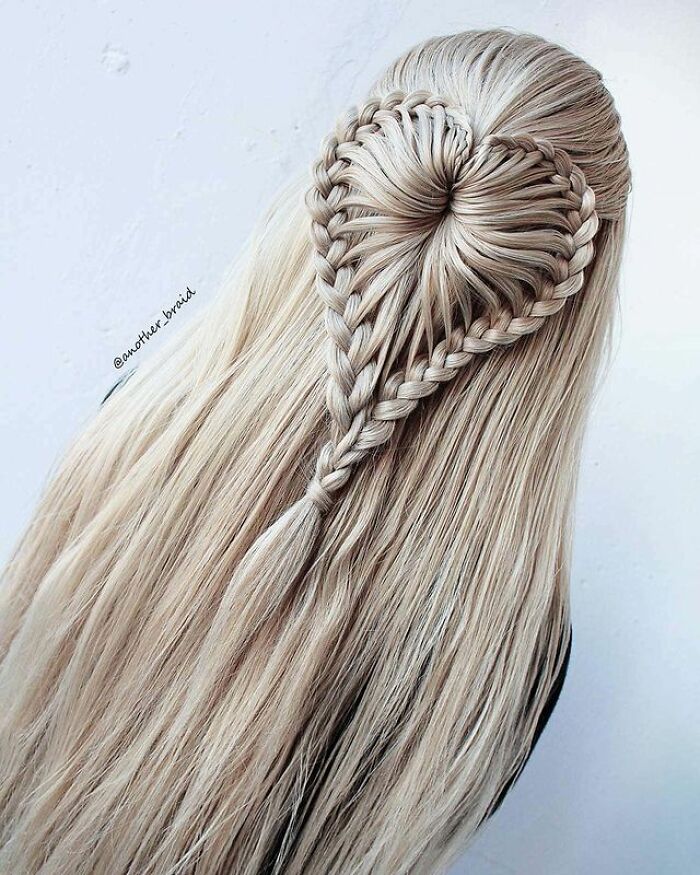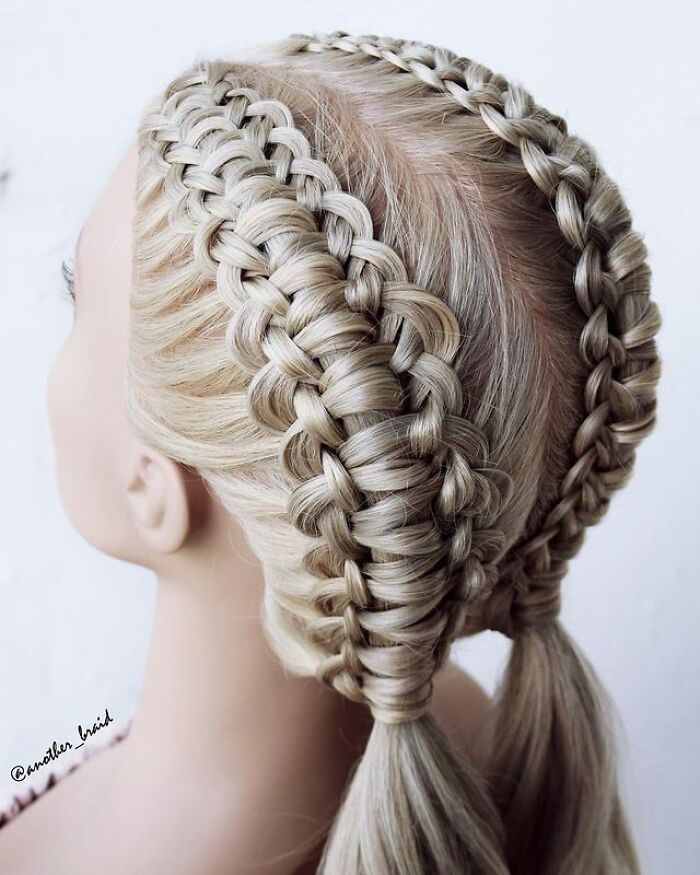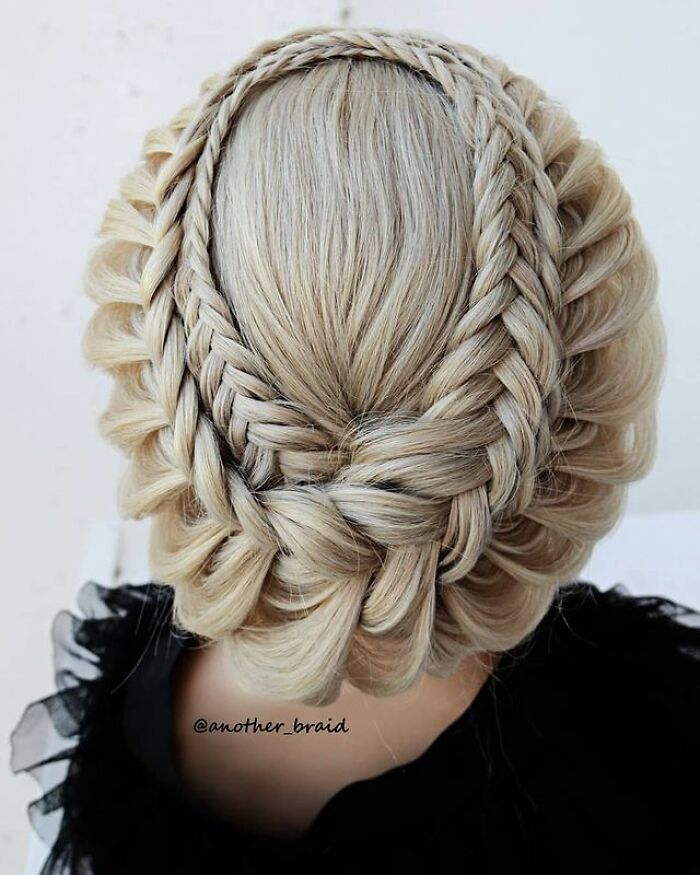 Source: Instagram/Another Braid